S4-S5 Students l PolyU Summer Programme 2021
Seminars / Lectures / Workshops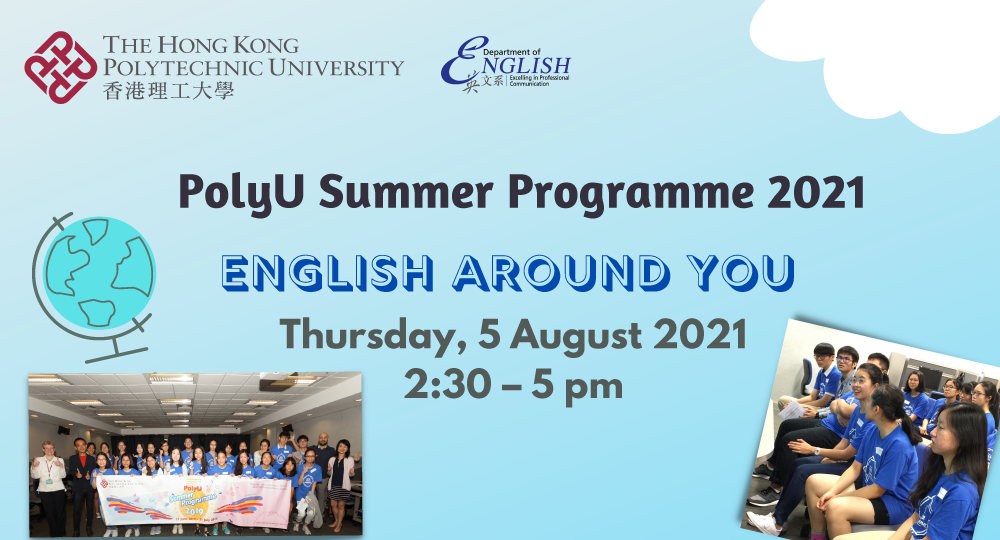 Organiser

Department of English, PolyU

Venue

N002, G/F, Block N, PolyU Map
Speaker
Dr Anne Schluter
Dr Jamie Mckeown
Dr Margo Louise Turnbull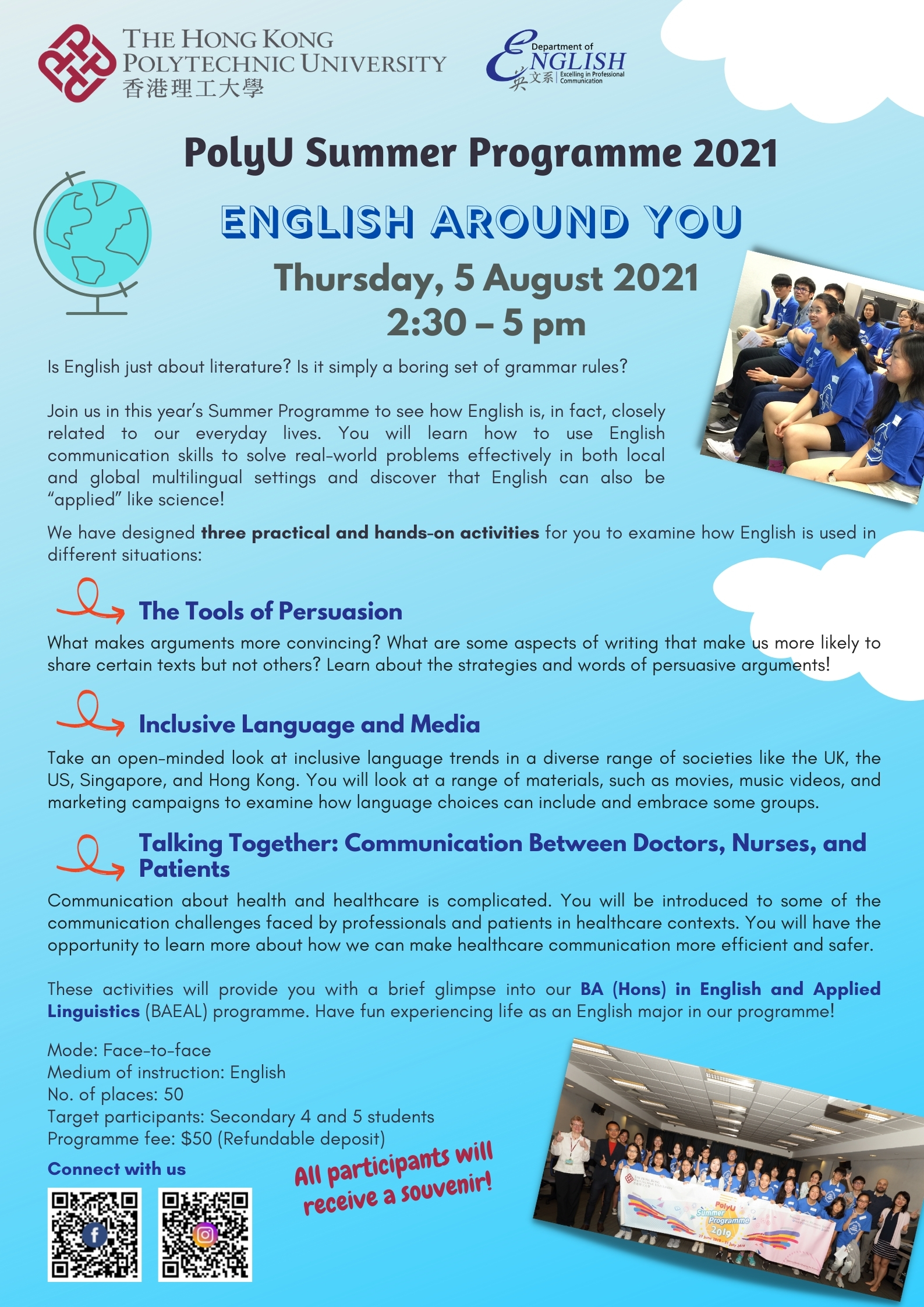 Summary
Is English just about literature?
Is it simply a boring set of grammar rules?
We are now inviting S4-5 students to join us in this year's Summer Programme to see how English is, in fact, closely related to our everyday lives! Students will learn how to use English communication skills to solve real-world problems effectively in both local and global multilingual settings and discover that English can also be "applied" like science!
We have designed three practical and hands-on activities for students to examine how English is used in different situations. These activities will provide students with a brief glimpse into our BA (Hons) in English and Applied Linguistics (BAEAL) programme. Students are going to have fun experiencing life as an English major in our programme!
Mode: Face-to-face
Medium of instruction: English
No. of places: 50
Target participants: current Secondary 4 to 5 students
Programme fee: $50 (Refundable deposit)
All participants will receive a souvenir!
-Enrollment is now closed-