FH-FHSS Joint Distinguished Lecture: Leveraging Neuroscience and Mindfulness to Maintain Well-Being in the Pandemic (and Beyond)
Conference/Seminar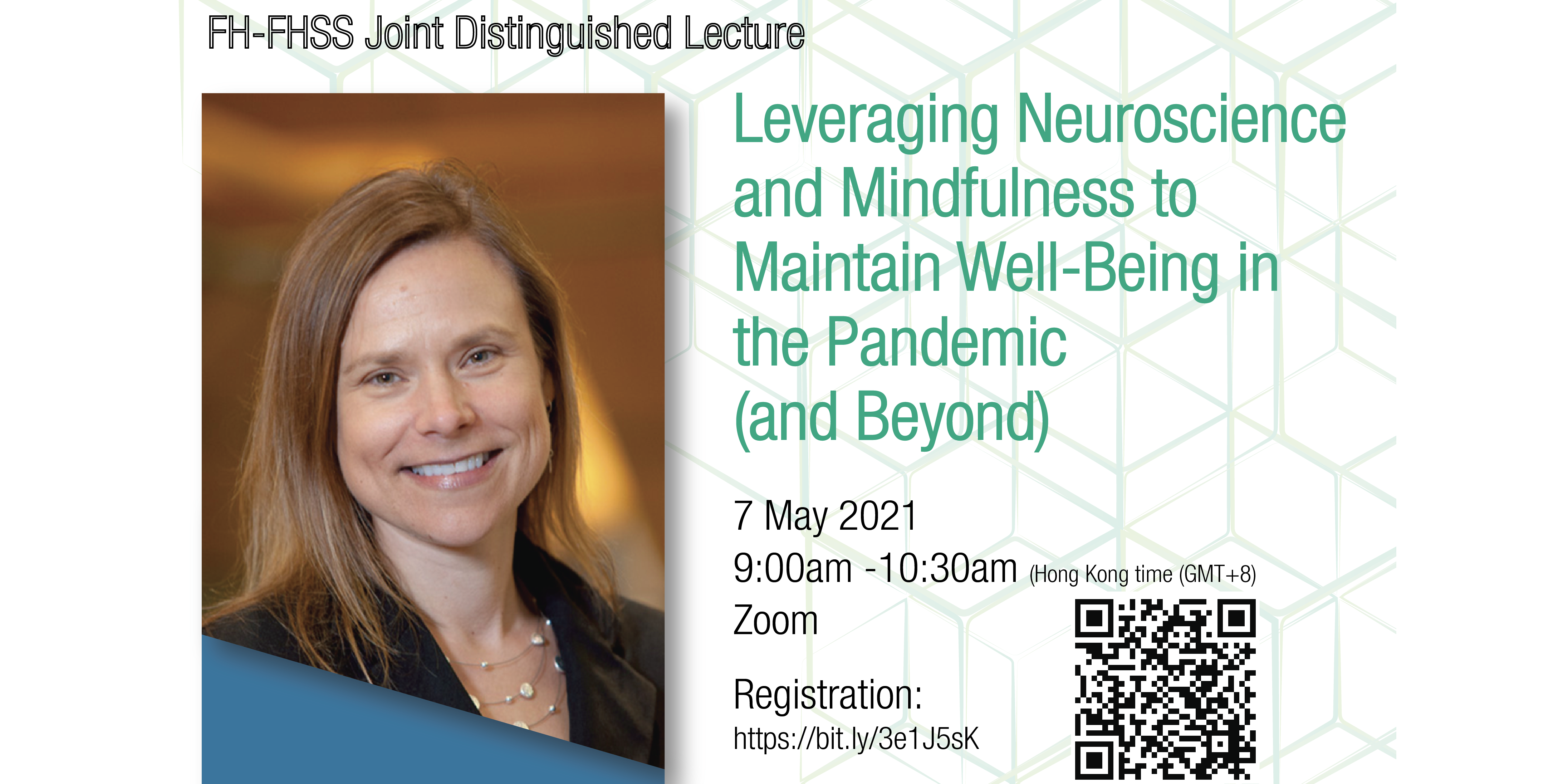 Organiser

Faculty of Humanities

Venue

Live webinar (Zoom)
Remarks
The talk will be conducted in English.
Summary
Abstract:
Humans do not like uncertainty. The pandemic ignited uncertainty on a multitude of levels, for all of us. In the face of this uncertainty and fear, the very predictable stress response has been chronically activated and unmitigated for humans across the globe. It is this physiological activation that is likely at the root of the burgeoning mental health crisis, increased rates of substance misuse, poor health behaviors, interpersonal violence, and stress-related medical conditions. While the stress response is most often characterized by fight, flight, and freeze phenomena; rarely do we consider individual variability based on prior experiences.  Equally important, we have not been able to collectively leverage  the 'tend-and-befriend' response that is physiologically intrinsic to humans. This presentation will address both of these concepts, drawing upon neuroscience and mindfulness to understand current levels of distress as well as potent applications of these concepts to enhance well-being.


Bio:
Christine Runyan is a clinical health psychologist, Professor in the Department of Family Medicine and Community Health at the University of Massachusetts Medical School, and the Co-founder of Tend Health. After starting her career as a psychologist in the US Air Force, she focused her research, clinical service, and teaching on behavioral science in family medicine as well as promoting models of integrated primary care. Dr. Runyan is also a mindfulness teacher at the University of Massachusetts Center for Mindfulness. At the height of the pandemic, recognizing the undeniable need for expert mental health services for healthcare professionals, she launched Tend Health. Tend Health provides specialized, private, and accessible mental health care and education to healthcare professionals and consultation to healthcare organizations willing to invest in their most precious resource.