Distinguished Lectures in Humanities: Don't talk yourself into an early grave! Intergroup and personal challenges of ageing successfully
Distinguished Lectures in Humanities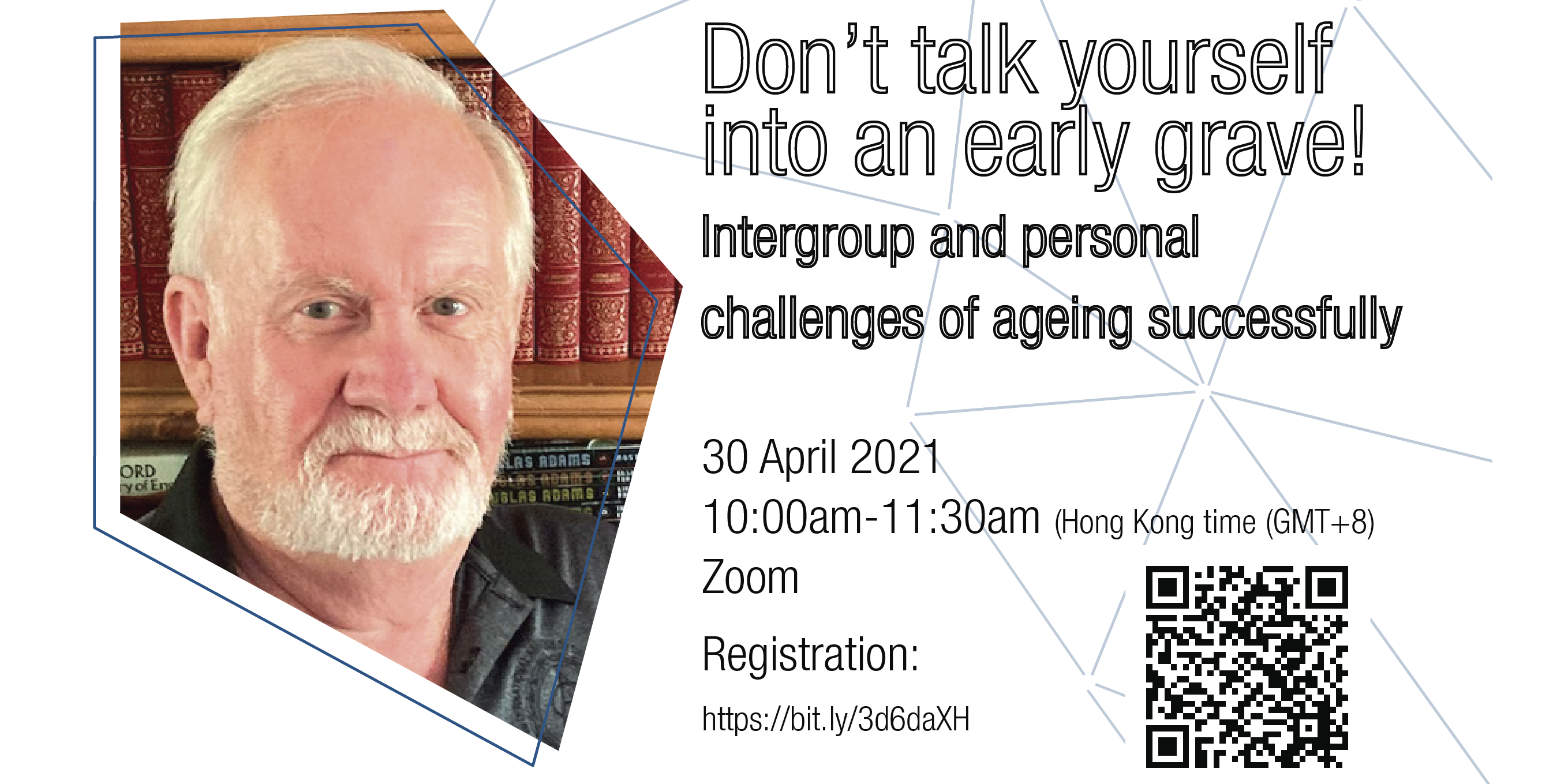 Organiser

Faculty of Humanities

Venue

Live webinar (Zoom)
Remarks
The talk will be conducted in English.
Summary
Abstract
This Lecture addresses issues of common interest given that we are all ageing on a daily basis, with ever-increasing numbers of older people in society and ever-expanding lifespans being among the most pressing societal issues.  I will begin by talking to how I got "here", personally and theoretically, overviewing research on ageing across many cultures, showing how it can be fraught with communication issues impacting subjective health. We then examine the process of ageing successfully via communication practices that support this (or do not), whilst introducing recent work on the "communication ecology model of successful ageing" that unpacks its component parts.  The thrust of all this is that ageing successfully is not about age being in the mind or how old you feel as much as: you're as old as you communicate, are communicated to, and communicated about!  

About the speaker
Howard Giles (Ph.D., D.Sc.) is Distinguished Research Professor of Communication at the University of California, Santa Barbara (adjunct in Social Psychology & Linguistics).  Editor of both the Handbook of Intergroup Communication and the 2-volume Oxford Encyclopedia of Intergroup Communication, his work language and communication work revolves around many intergroup settings (e.g., intergenerational, interethnic, intercultural, between genders and sexual orientations, and the police and the public). He is Past President of the International Communication Association (ICA) and the International Association of Language & Social Psychology as well as recipient of numerous cross-disciplinary awards and Association Fellowships, including the inaugural recipient of ICA's 2000 Career Productivity Award. Giles is Founding and Current Editor of the Journal of Language & Social Psychology (1980-) and the Journal of Asian Pacific Communication (1990-), and was elected former Editor of ICA's flagship journal, Human Communication Research.