Welcome to the PolyU InnoTech Open Day!
Explore PolyU and Shape Your Future!
Today on the PolyU campus, you will discover numerous exciting activities which will keep you abreast of PolyU's interdisciplinary research advancements, world-class education, and outstanding knowledge transfer projects. The Opening Ceremony will be followed by seminars and thematic tours, an exhibition of impactful innovations, startup pitching and unicorns' sharing, among other activities. Two special guests, the famous AI robots Sophia and Grace, are waiting to greet you. An astonishing art showcase, Drago Cavallo, has its first university "flash mob" today, featuring hundreds of eye-catching dragon horses, turning the campus into an impressive photo spot! So, don't forget to explore every corner of PolyU!
What you can't miss
Take a deep-dive into our latest endeavours in interdisciplinary research, innovation, knowledge transfer and entrepreneurship for the benefit of Hong Kong, the Nation and the world.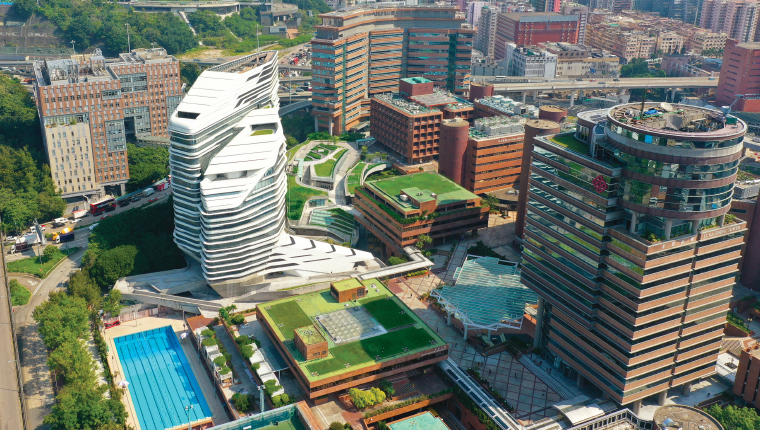 opening ceremony@polyu
Nobel Laureate keynote

Inauguration ceremony of PolyU Academy for Interdisciplinary Research (PAIR)

Awards presentation to young researchers and outstanding Innovators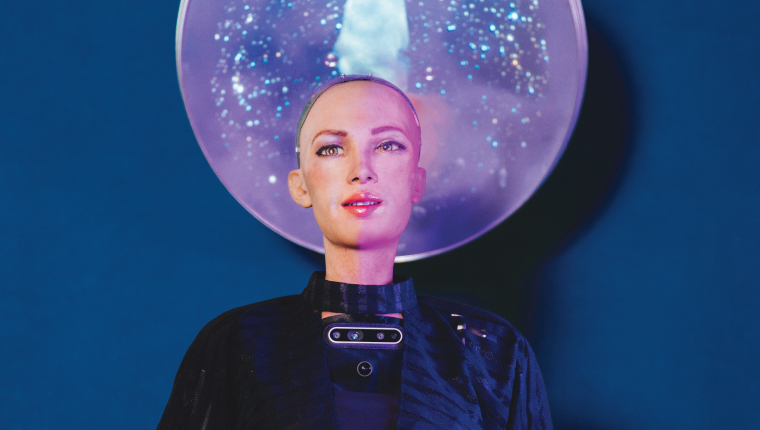 Meet AI robots Sophia and Grace
Sophia is the first robot Innovation Ambassador for the United Nations Development Programme, and Grace is a caring AI nurse. Come and chat with them in "person"!

Sophia @Foyer, Jockey Club Auditorium
Grace @Ground Floor, VA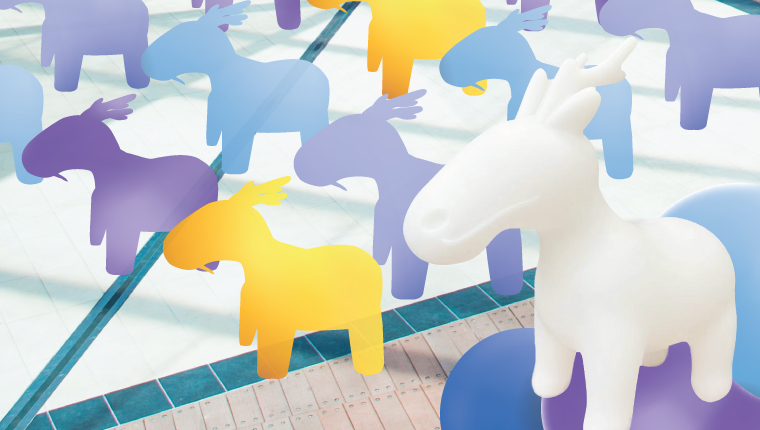 Drago Cavallo – dragon horses art showcase
Discover Drago Cavallo, a spectacular art showcase of 400 dragon horses near the Jockey Club Auditorium and Logo Square, injecting creativity and positivity to the PolyU campus!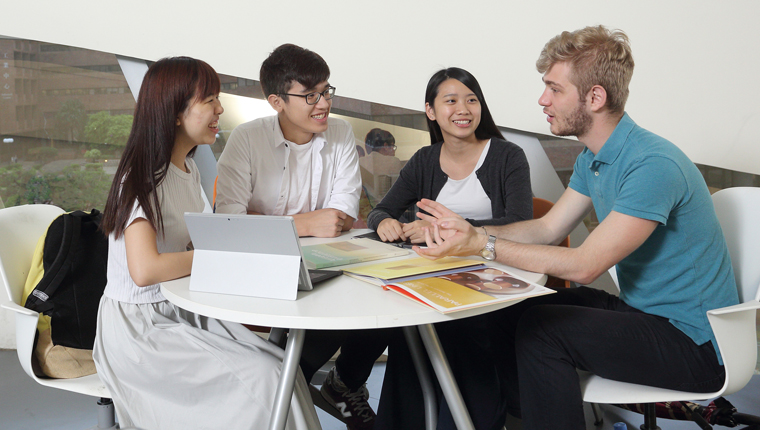 startitup@polyu 
Start-up pitching
PolyU unicorns' sharing
14 start-ups exhibition
Networking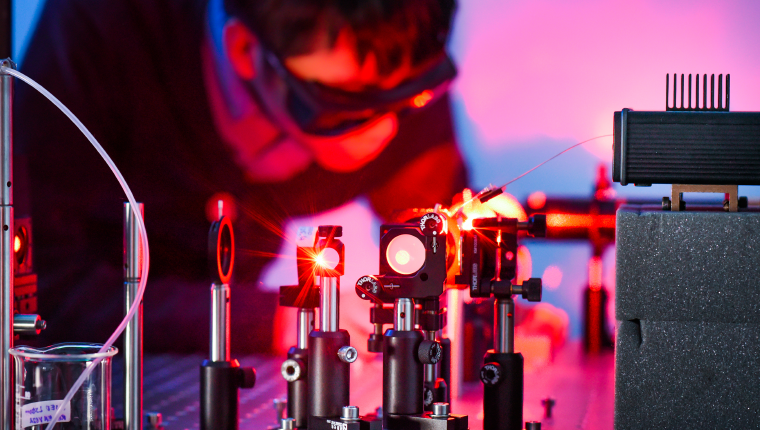 innovation@polyu
8 research & innovation sessions
10 most impactful innovations exhibition
Research & innovation showcase
AI robots Sophia and Grace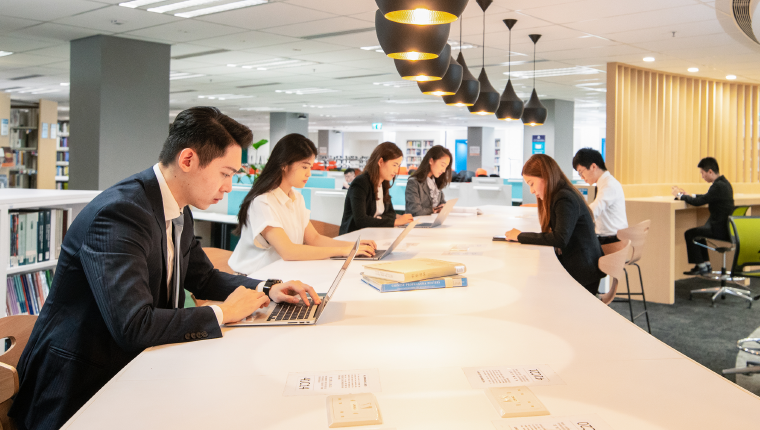 learning@polyu
14 admission consultation booths
Learning journey seminar series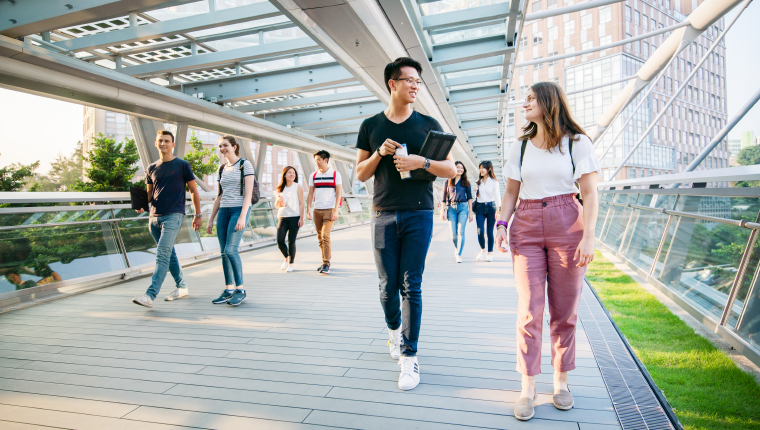 experience@polyu
20 thematic guided tours of labs & facilities
Life outside classroom: Residential College showcase
Opening Ceremony
Location: Jockey Club Auditorium (next to Core Q)
09:40 am | Registration
10:00 am | Welcome remarks by Prof. Jin-Guang TENG, President of The Hong Kong Polytechnic University
10:07 am | Address by Prof. Dong SUN, Secretary for Innovation, Technology and Industry of the HKSAR Government
10:12 am | Kickoff ceremony for PolyU InnoTech Open Day
10:20 am | Speech by Prof. Christopher CHAO, Vice President (Research and Innovation) of the Hong Kong Polytechnic University on recent developments of interdisciplinary research
At PolyU, we envision an interdisciplinary future and aspire to be a major player in the development of Hong Kong into an international innovation and technology hub. Therefore, we have established the PolyU Academy for Interdisciplinary Research, also known as PAIR. We celebrate the Inauguration of PAIR, under which 11 Research Institutes and five Research Centres have been established. The impactful solutions being developed at PAIR, which draw upon PolyU's research expertise in different disciplines, will not only ensure that PolyU is at the forefront of addressing key societal issues, but will also contribute to Hong Kong's I&T development.
To recognise the distinguished accomplishments and contributions of the University's young researchers and outstanding innovators, PolyU will honour the recipients of the "Young Innovative Researcher Award" and the "President's Awards for Outstanding Achievement in Knowledge Transfer 2021" in the Opening Ceremony. The former aims to honour exceptional young PolyU researchers under the age of 35, while the latter recognises scholars who have excelled in translating their research into impactful solutions.
Eliminating hepatitis C virus (HCV) infection as a major public health threat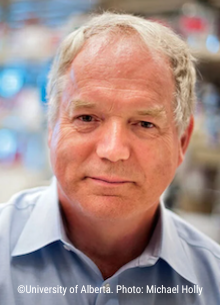 Sir Michael Houghton is currently the director of the Li Ka Shing Applied Virology Institute at the University of Alberta in Canada. He is also a professor in the Department of Medical Microbiology and Immunology in the Faculty of Medicine & Dentistry.
In recognition of his discovery of the hepatitis C virus (HCV), Sir Houghton was awarded the 2020 Nobel Prize in Physiology or Medicine. His discovery in 1989 opened a new field of viral hepatitis research that led to improved blood safety and hepatitis C treatment to the point where the viral infection can now be cured in virtually all patients. Antiviral therapies have also been developed that will cure 95 per cent of hepatitis C carriers. This is the first chronic viral illness that can be cured.
Sir Houghton recently began leading an effort to produce a vaccine for COVID-19. He also created a successful vaccine for the SARS-CoV-1 virus in 2004.
The afternoon session provides a golden opportunity to learn about how PolyU's researchers bring positive impact to society through cutting-edge interdisciplinary research. In addition, start-ups and unicorns will share their fascinating stories regarding their journeys to success. There will also be face-to-face student consultations, info seminars about PolyU's academic programmes, campus life sharing sessions, and themed tours to various campus facilities and labs.

Parallel Breakout Sessions
Location: Global Student Hub (next to Core T)
*By invitation only, please contact info.kteo@polyu.edu.hk for enquiries.
This session will highlight the impressive achievements and innovations of start-ups nurtured under the University's PolyVentures initiative. There will be a series of exciting activities which you can participate in, including start-up pitching, sharing sessions by PolyU-supported unicorns, and a networking session. It will be a golden opportunity for technopreneurs and young and aspiring entrepreneurs to broaden their exposure and expedite ideation through networking and competitive pitching. Selected start-ups will also introduce their innovations in an exhibition.
By invitation only, more details here.
The breakout sessions provide a golden opportunity for industry practitioners and PolyU expert researchers to exchange views on technology innovation and development, collaboration, industry trends and applications. In specific, there will be eight parallel thematic sessions featuring novel and frontier topics related to life science, smart cities, neurohealth, future society, energy technology for carbon-neutrality, healthy food and lifestyle management, future manufacturing, artificial intelligence of things and intelligent wearable systems.
2:00 - 3:20 pm | Part 1 (Concurrent session)
Location: Y301-Y303, Lee Shau Kee Building (Block Y) & TU201, Wing TU, Yip Kit Chuen Building (Core T)
#1 Novel Drug and Medical Device Development in Life Science
#2 Smart Cities and Innovative Land and Space Creation
#3 Neurohealth from Vision to Brain
#4 Future Society
3:35 - 5:00 pm | Part 2 (Concurrent session)
Location: Y301-Y303, Lee Shau Kee Building (Block Y) & TU201, Wing TU, Yip Kit Chuen Building (Core T)
#5 Energy Technology and Sustainable Development for Carbon-neutrality
#6 Healthy Food & Lifestyle Management
#7 Future Manufacturing
#8 Artificial Intelligence of Things and Intelligent Wearable Systems
Location: N003, Block N
In this seminar, you will learn more about "Artificial Intelligence and Data Analysis" (AIDA) and "Innovation and Entrepreneurship" (IE), the two new programme elements to be incorporated into our General University Requirements starting from the 2022/23 academic year. Given the emergence of Industry 4.0 as a key trend that is shaping the future, you not only need to gain solid academic knowledge, but you also need to acquire an innovation and technology skillset and possess an entrepreneurial spirit in order to be highly competitive in contemporary society.
Location: N002, Block N
For students who are curious about the learning experience at PolyU, this seminar will provide an overview of the unique features of PolyU's undergraduate curriculum, including Leadership, Work-Integrated Education and Service-Learning. The seminar will also highlight the opportunities to broaden students' horizons, such as student exchange programmes and the Undergraduate Research and Innovation Scheme (URIS), which helps students gain research experience to enhance their career prospects after graduation.
Location: N003, Block N
This seminar introduces the Hong Kong Community College (HKCC) and the School of Professional Education and Executive Development (SPEED), the two self-financed post-secondary institutions established by PolyU. It also introduces the well-planned "2+2" pathway, in which students may articulate to a 2-year articulation honours degree programme at SPEED after completing a 2-year Associate Degree or Higher Diploma programme at HKCC, in order to earn a PolyU Accredited Bachelor's Honours Degree in 4 years.
#PolyUInnoTechOpenDay
A PolyU 85th Anniversary signature event