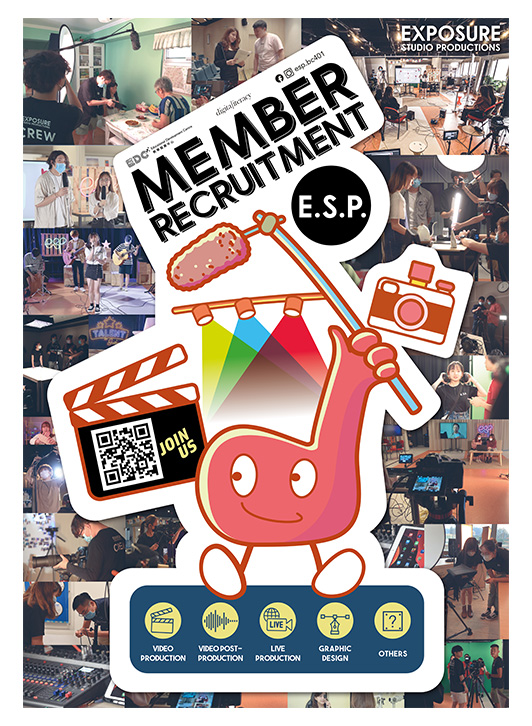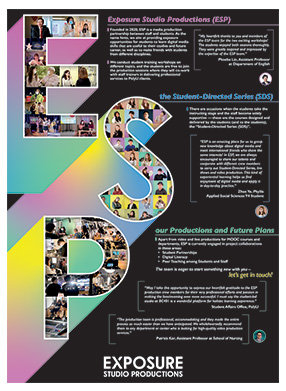 About ESP
ESP is a media production partnership between staff and students. As the name hints, we aim at providing exposure opportunities for students to learn digital and generic skills that are useful to their studies and future career, while also facilitating their connections with peers from diverse academic backgrounds. In addition to offering free practical training workshops, our staff trainers provide on-the-job training to students in delivering professional services to users within the university, providing them with valuable real-world experience and skills.
You can find additional information about our services and projects further down on this web page.
Please put at least one valid content allocate to this component.
Services and Projects
SERVICE
Professional Recording Studios
Self-service studios featured with professional sound and video recording equipment and digital editing workstations. Ideal for individual medium shot presentations and one to one interviews.(Sound Studio) (Video Studio)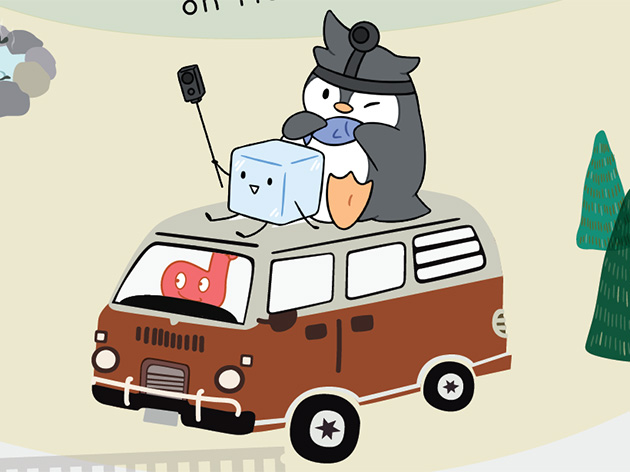 PROJECT
Immersive Storytelling and VR Video Production
Immersive storytelling and VR video production offer teachers innovative means to engage and educate their students, in ways that traditional methods cannot match.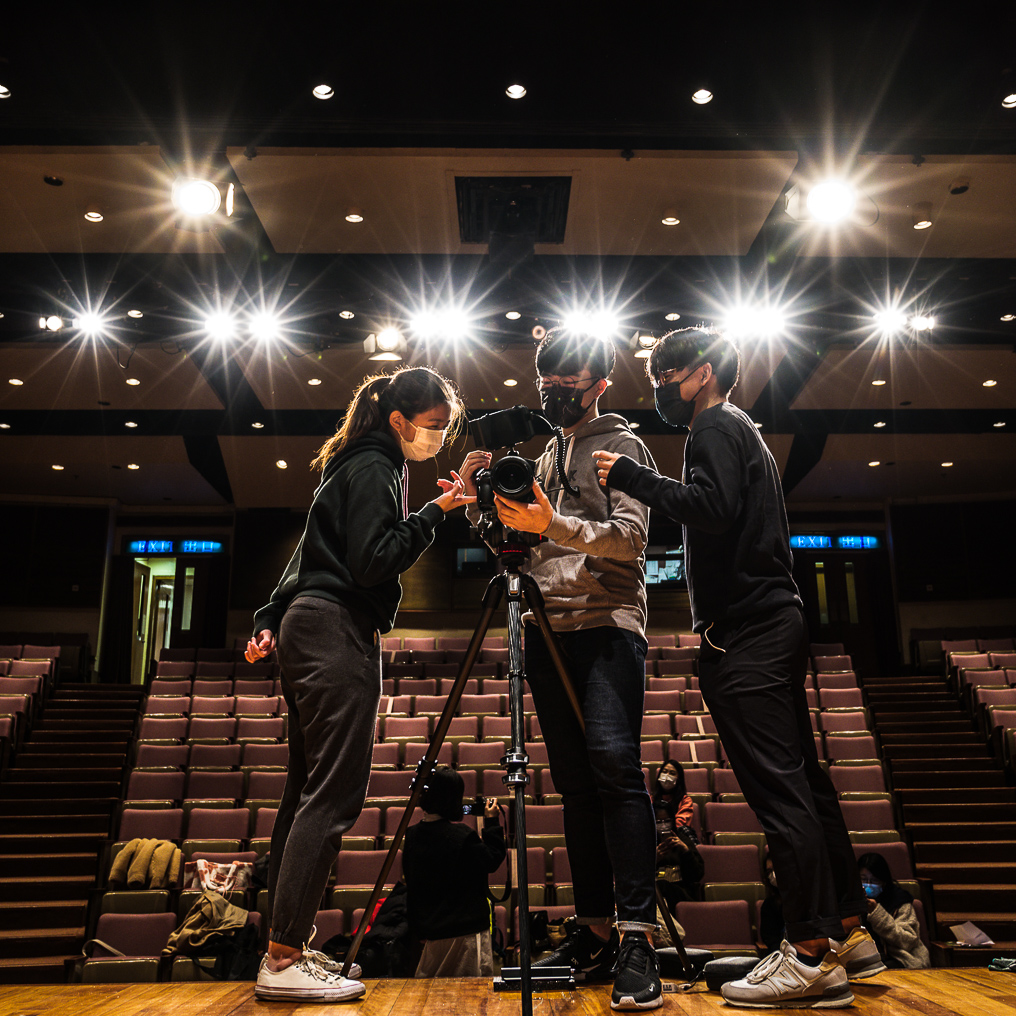 Digital Literacy and Media Production Training
We offer free training on digital literacy and media production skills, available to both individual students and classes. By learning these skills, students can become more proficient in using digital tools, creating media content, and developing their design thinking and communication abilities. Our training courses are regularly announced on our social media channels, and we welcome teachers to reach out to us for bespoke training programs tailored to their specific classes and learning objectives.
SERVICE
Digital Literacy and Media Production Training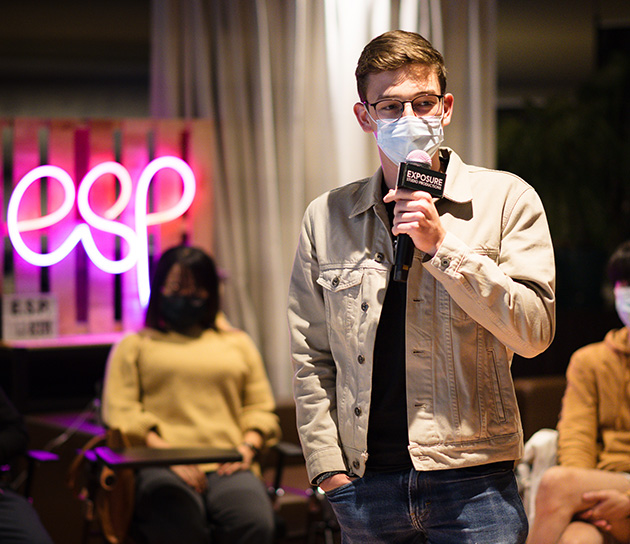 PROJECT
Student Directed Series (SDS)
The programme encourages students to take the lead in designing, preparing, and delivering their own courses and events. It aims at fostering independence, creativity, leadership skills, and a sense of ownership over their education. Learn more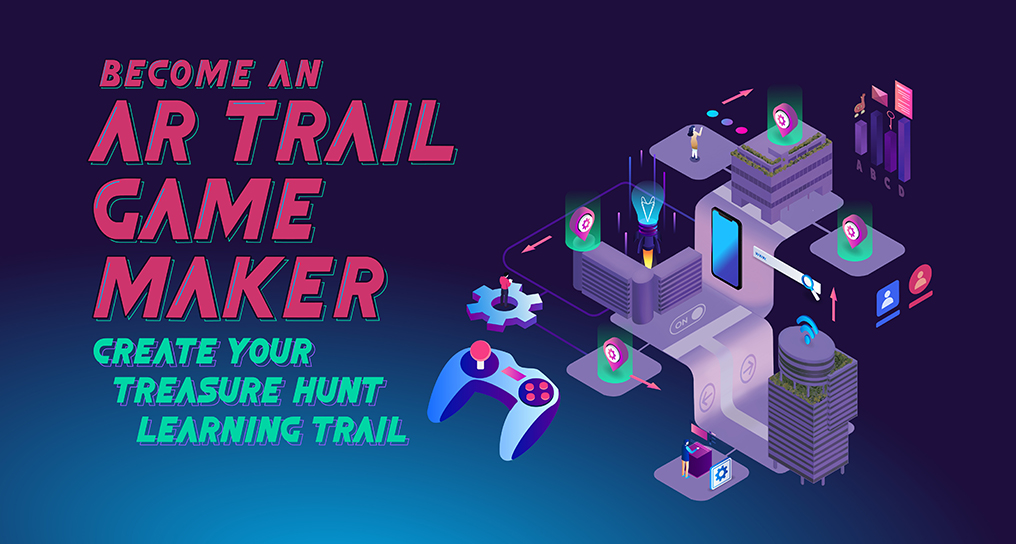 AR Learning Trails
Explore real-world environments and engage with educational content in a more engaging and memorable way. We offer training on designing and creating mobile-app like interactive learning objects using widely-used software such as PowerPoint.
PROJECT
AR Learning Trails
Contact
Mr Anthony Ho
Senior Technical Officer
Educational Development Centre, PolyU