PolyU Orchestra • Music Connects - String Quartet (Haydn: String Quartet No 62, Op 76, No 3 Emperor)
All Programmes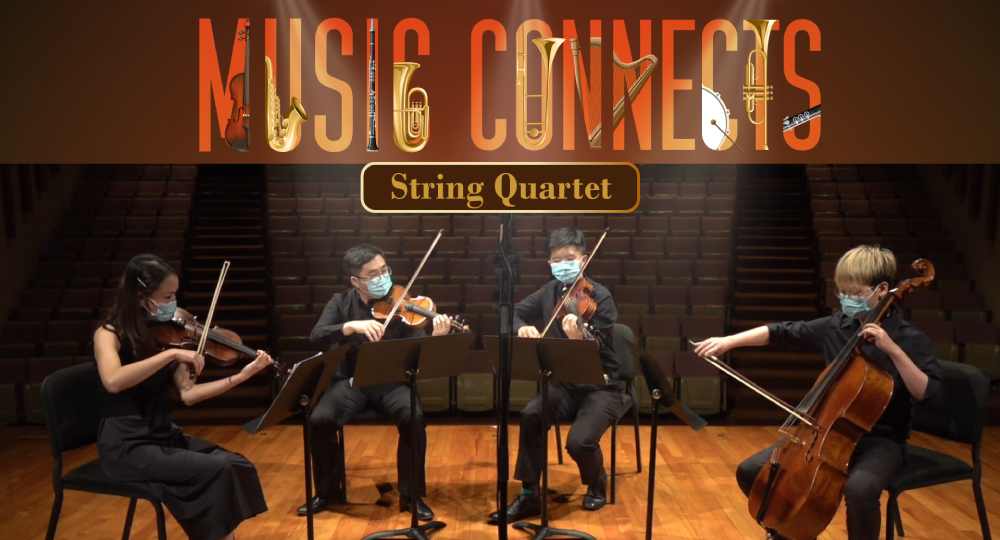 主辦單位

Culture Promotion Committee
摘要
Music Connects is an online music programme of the PolyU Orchestra. Members of the Orchestra have continued to produce music despite the pandemic.
 
Under the guidance of Mr Leung Kin-fung, the Artistic Director and Conductor, the PolyU Orchestra is presenting to you a wide range of musical genres in this series of Music Connects.
Joseph Haydn (1732-1809) spent most of his life working in the court of a wealthy aristocratic family on the Austrian-Hungarian border. However, he did make two extended visits to London, where he noted what a powerful effect the National Anthem had on people whenever it was played. As a birthday gift to Emperor Franz II, Haydn composed a melody in imitation of the English National Anthem and included it as the second movement of his String Quartet No 62, Op 76, No 3, which was first performed on the Emperor's birthday, 12 February 1797. In this movement Haydn used the melody, which today we know as the German National Anthem, as the basis of a set of variations.
String Quartet
Joseph Haydn   ︳String Quartet No 62, Op 76, No 3 (Emperor)

Performed by: 
Sandy Song Suet-ying · First Violin
Student, School of Nursing

Steve Wong Yu-ting · Second Violin
Alumnus, School of Hotel and Tourism Management

Carlos Lee Kin-wah · Viola
Alumnus, Department of Building and Real Estate

Anson Wong Chun-hin · Cello
Student, Department of Health Technology and Informatics