PolyU Orchestra • Music Connects – Violin Solo – Sarasate's Spanish Dances Op 22, No 1 – III Romanza Andaluza
All Programmes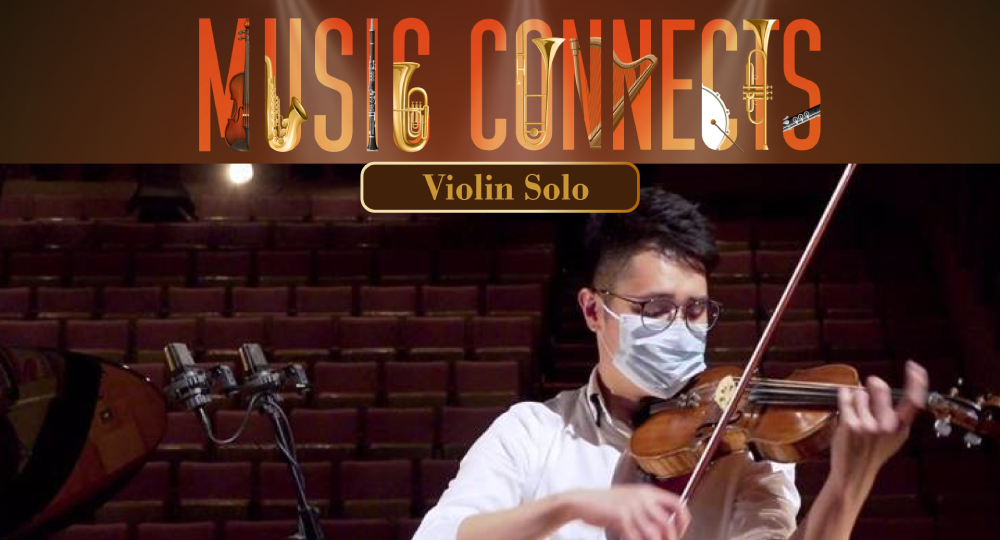 主辦單位

Culture Promotion Committee
摘要
Music Connects is an online music programme of the PolyU Orchestra. Members of the Orchestra have continued to produce music despite the pandemic.
 
Under the guidance of Mr Leung Kin-fung, the Artistic Director and Conductor, the PolyU Orchestra is presenting to you a wide range of musical genres in this series of Music Connects.


One of the greatest of all violin virtuosi was Pablo de Sarasate (1844-1908) who enjoyed a glittering career touring Europe, the Americas, central Asia and the Far East. He inspired some of the finest composers of the day to write for him but his own compositions, while primarily designed as encore pieces for his concerts, are distinguished by an unusually astute grasp of what sounds effective on the instrument irrespective of which violinist is playing them. He frequently celebrated his native Spain in his music, nowhere more so than in the four sets of Spanish Dances published between 1878 and 1882. From the second of these sets, we hear the Romanza Andaluza which, while is very much in an Andalusian style with the piano creating a guitar-like strumming accompaniment.
Violin Solo
Pablo de Sarasate   ︳Spanish Dances Op 22, No 1 – III Romanza Andaluza
Performed by:
Benjamin Leung Kai-hong · Violin
Alumnus, Department of Building Services Engineering

Dr Virginia Li Meng · Piano
Staff, Confucius Institute of Hong Kong