Professor Norman W. M. Ko
Renowned Sculptor and Photographer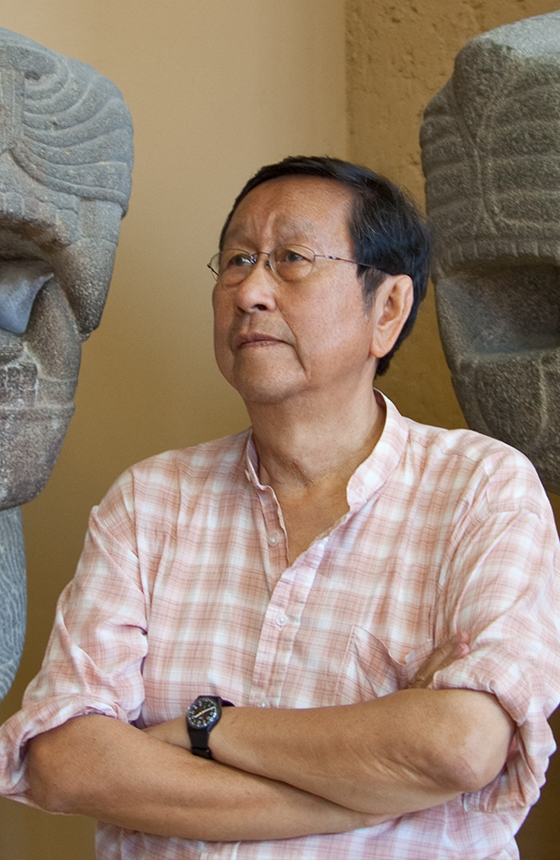 Professor Norman W. M. Ko
Professor Norman Wah-man Ko, is a renowned local sculptor, began creating sculpture in 1979. He won the Urban Council Fine Arts Award for Sculpture in 1983 and is a founder member and former President of the Hong Kong Sculptors Association. Many of his larger sculptures are on display in public places in Hong Kong and he presented his first open air exhibition at the 4th PolyU Arts Festival in 2009. Private collectors around the world collect his smaller works.

Professor Ko is also a well-know underwater photographer. In 1970 he won the Gold and Silver Medals in underwater photography from the Underwater Federation of Hong Kong. He also holds three patents on an underwater camera in the United States of America and United Kingdom. He has held one-man exhibitions of his underwater photographs. In 2009 The Hong Kong Polytechnic University held a photography and installation exhibition of his underwater photographs of over 20 years.

Professor Ko has also taken photographs in many different countries of the world, and these have been shown in his one-man exhibitions.

Professor Ko has collaborated with the Committee on several exhibitions and a talk series since 2007. In 2011, he donated a sculpture called Soaring to PolyU, while in 2012 he donated a set of sculptures, jointly named Vision, as a gift to mark the University's 75th Anniversary. In the same year, Professor Ko accepted our invitation to be our Artist-in-Residence. Other than holding an exhibition on his photography works and sculptures, he very kindly promised to host his first sculpture workshop and share his experience in sculpting.