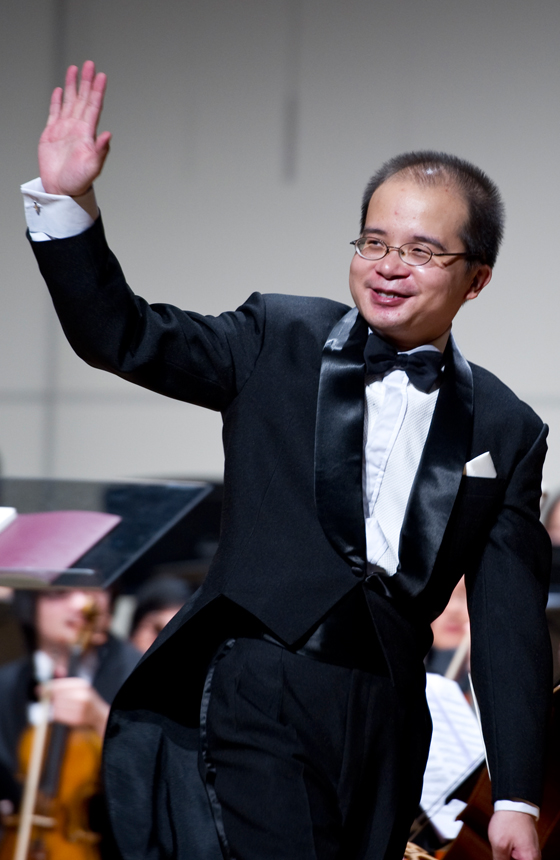 Mr Choi Ho-man
Hong Kong-born conductor Mr Choi Ho-man is currently the Music Director of the Pro Arte Orchestra of Hong Kong. He has directed and conducted several orchestras across three continents. He has served as Resident Conductor of the Hong Kong Philharmonic Orchestra, Artistic Director of the Bloomington Symphony Orchestra and Assistant Conductor of the Columbus Indiana Philharmonic. He has collaborated with internationally renowned musicians such as pianist Melvyn Tan and cellist Jian Wang. He has also recorded with the Hong Kong Philharmonic Orchestra on major recording labels such as Warner Music.

Recipient of the Special Mention Award of the world-renowned Besancon International Competition for Young Conductors, Mr Choi Ho-man received his Master of Music in instrumental conducting from the Indiana University School of Music, studying under Thomas Baldner, David Effron and Imre Pallo, and such guest conductors as Kurt Masur.

In 1999, Mr Choi was one of six young conductors selected by the Manhattan School of Music to work with Zdenek Macal and George Manahan. He has been a finalist in numerous international conducting competitions, including the abovementioned Besancon International Competition for Young Conductors, and Sir Georg Solti International Conductors' Competition, in which he is the first Hong Kong conductor to receive the certificate award. A sought-after speaker and educator for educational institutions and governmental cultural promotion events, Mr Choi has hosted extensive music education programmes and outreach concerts that have reached more than 150,000 students. He has also been a radio presenter on RTHK Radio 4.