Engineering applications of high strength S690 steel in construction
Since its establishment, CNERC has conducted a total of about 500 structural tests on various grades of Chinese steel plates and sections, including welded sections, to generate reference data on structural behaviour of typical structural members under practical loading conditions. Test specimens include commonly used engineering members such as welded H and I-sections, cold-formed square and circular hollow sections as well as their bolted and welded connections and joints. These test data provide scientific data for development and calibration of current design rules, and facilitate codification and engineering applications of these high strength S690 steel in construction.
The results indicated that high quality Chinese steels and their welded sections possess excellent mechanical properties and that they meet stringent requirements of various codes of practice. Typical values of yield and tensile strengths, elongations at fracture and toughness of various steel products have been determined, and specific welding procedures specifications for a wide range of steels and joint details have also been established after verification. Hence, CNERC pioneers the effective design and construction using high strength S690 steel in buildings and civil engineering structures.

1. Cross Bay Link in Tseung Kwan O, Hong Kong SAR
A prominent exemplar is the adoption of high strength S690 steel in the construction of the Double Arch Steel Bridge of the Cross Bay Link (Fig. 1) in the Tseung Kwan O area commissioned by Civil Engineering and Development Department. The designer is AECOM while the main contractor is China Road and Bridge Corporation 中国路桥工程有限责任公司. Through a high level consultancy to the main contractor, CNERC advised the steel fabricator Shanghai Zhenhua Heavy Industries 上海振华重工股份有限公司 on the welding processes for this high strength S690 steel to achieve a high level of structural adequacy combined with a high level of welding productivity. Owing to the use of 4,400 tons S690 steel in the Steel Bridge, it was estimated to have saved about HK$ 100 million in the overall construction cost, and also a total of 12,000 tons of carbon embodiment, or 12,000 tCO2 .

The Cross Bay Link was opened to the public in December 2022.

Contribution of CNERC
Through technical collaboration with the China Road and Bridge Corporation, CNERC has made the following contributions to the general applications of high strength S690 steels in construction:
to present scientific understandings, experimental results and engineering data for general acceptance of using high strength S690 steels in Hong Kong;
to assess as an independent expert the welding procedures specifications proposed by fabricators, in particular, joint design and welding procedures and parameters; and
to examine welding quality and structural adequacy of selected S690 welded sections.
This technical collaboration provided essential engineering data on practical application of thick S690 steel plates, and developed a highly cost efficient construction technology ready to be used in Hong Kong and beyond.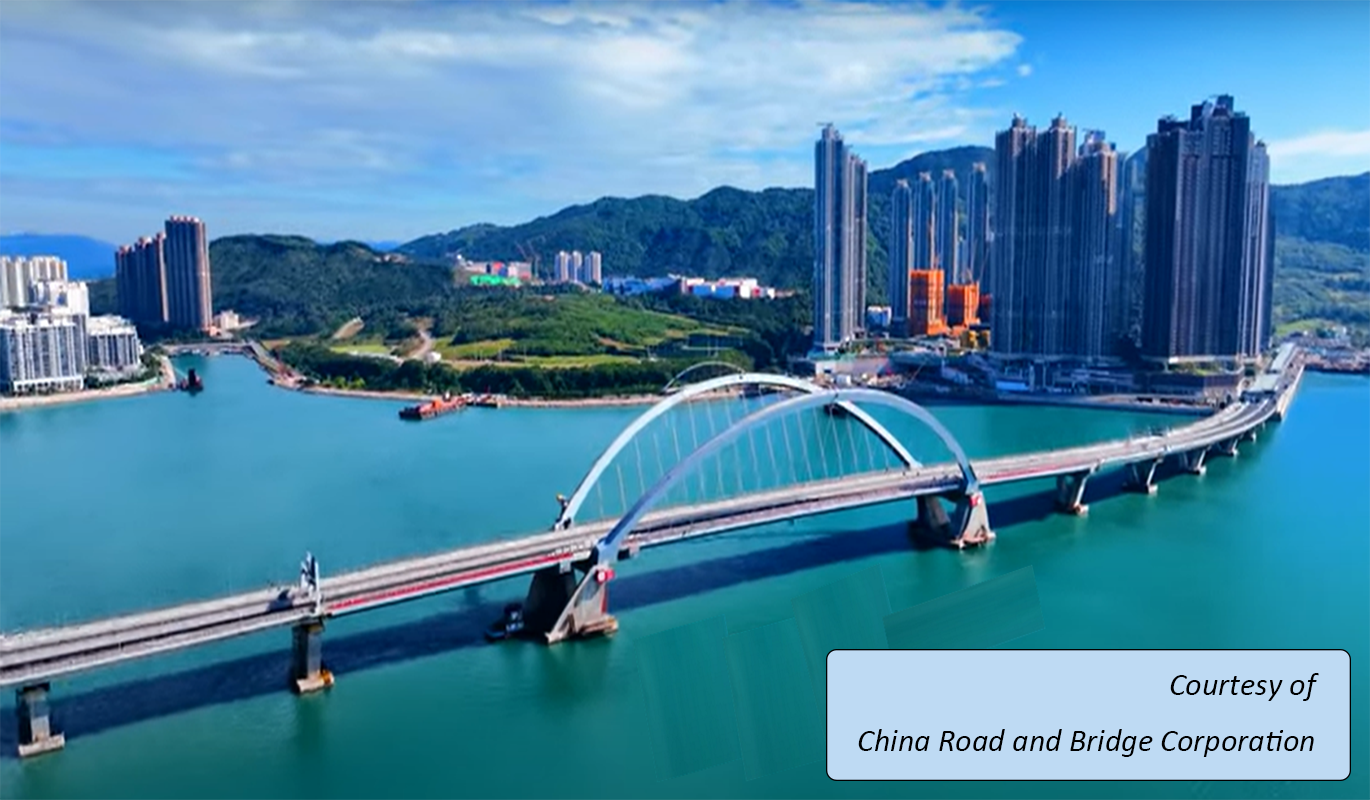 Fig. 1 The Double Arch Steel Bridge of Cross Bay Link, Tseung Kwan O, Kowloon, Hong Kong

Achievements of the Steel Bridge using High Strength S690 Steels
a) The construction of the steel bridge is a record breaker in Hong Kong as well as in China that it is the first long span 214 m double arches using S690 steels across a sea, and after a complete fabrication, it is towed over a sea voyage of about 900 nautical miles for installation. Hence, this innovative engineering solution enables the delivery of the steel bridge to be completed with a significant saving in construction cost and time.

b) The steel bridge is designed to European standards by an international bridge consulting firm in Hong Kong, built by a leading Chinese Contractor, fabricated by a high quality Chinese fabricator using high quality Chinese steels. Hence, it is a vivid demonstration of the high level capabilities of the Chinese Steel Construction Industry to deliver a high quality construction project using high quality Chinese S690 steels to international standards.

c) The project demonstrates that by working together, Hong Kong is able to establish itself as the International Design Centre for Infrastructure Development while China becomes the International Construction Centre for Infrastructure Development. High strength steel construction provides a niche for both Hong Kong and China to export their construction materials, structural steel design, and construction engineering and management to the international construction markets.

2. Fourth Macau-Taipa Bridge, Macau SAR
The Macau-Taipa Fourth Bridge is a steel bridge with mega trusses. Its total length is 3.1 km while its length across the sea is 2.9 km. There are a total of 8 spans, and the lengths of the two main spans are 280 m. The overall construction cost of the Bridge is about HK$5.2 billion. The design and construction of the Bridge is in strict accordance with the public infrastructure requirements of the Government of Macau SAR. All structural design was carried out by ARUP according to the Structural Eurocodes, and the main contractor is China Civil Engineering Construction Co., Ltd. 中国土木工程集团有限公司. Construction of the Bridge started in August 2020 (Fig. 2), and it is expected to be completed in 2025.

Through a high level consultancy to the main contractor, CNERC participated in a technical committee led by Prof. Xinping Mao of Beijing University of Technology, a Member of the Chinese Academy of Sciences, and a leading expert on metallurgy and steel production in China. One of the key tasks of the committee was to determine how Chinese high quality Q690 steel should be adopted in order to maximise structural performance of the Bridge. After extensive analyses and discussions, about 1,625 tons of Chinese high strength Q690-TM steel were utilised in various heavily loaded members of the bridge structure, and significant savings in steel tonnages and fabrication were achieved.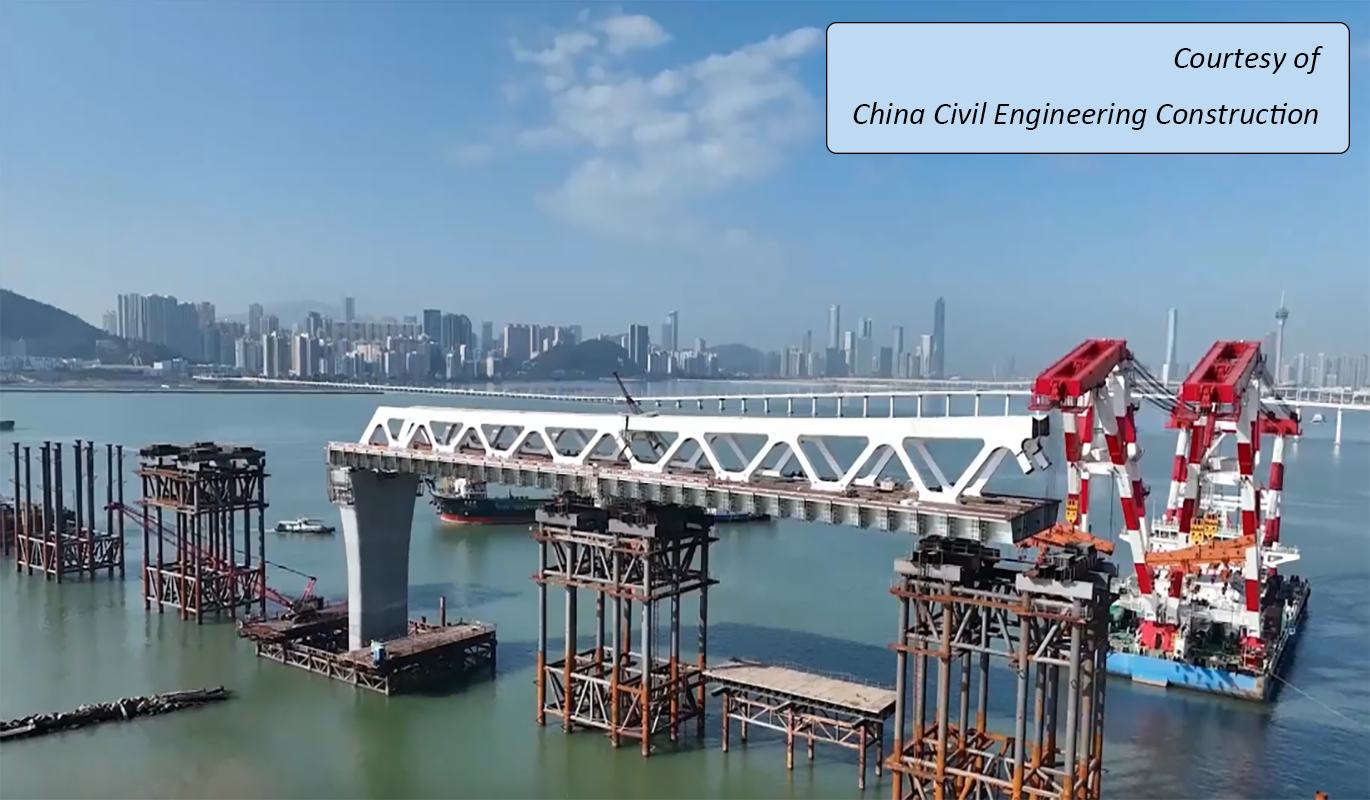 Fig. 2 The Macau-Taipa Fourth Bridge, Macau
3. Adoption of high strength S690 steel in civil engineering works
The Development Bureau of the Government of the Hong Kong SAR is keen to adopt new materials, advanced design and highly efficient construction methods. It encourages all public works departments to adopt innovative construction technology in civil engineering projects. In 2021, the Task Force on Research and Development in Public Works Projects was established to promote technological innovation in construction, and high strength S690 steel was endorsed to be one of the priority products to pilot in public works projects. Owing to the high strength to self-weight ratios, these high strength steel are readily adopted in the following:
footbridges with reduced self-weights to achieve a single lifting onto positions overnight using mobile cranes;
long span roof structures with reduced site welding as well as reduced requirements for lifting capacities during site installation;
socketed H-piles with an increased resistance per pile, and hence, a reduction in the total number of piles in a project; and
large-scale noise barriers with an increase in resistances per frame, and hence, reduced total numbers of steel frames and piles.
CNERC was commissioned by the Project Strategy and Government Office to provide technical advice to project teams for selected projects of various works departments; these include material selection and supply of S690 and Q690 steel, comparisons among different structural schemes, design of connections and joints, and welding and associated quality control. Moreover, a review of various standards and specifications of the works departments was carried out to propose revisions to facilitate adoption of the Chinese Q690 steel in civil engineering works.

It is expected that a total of about 100,000 tons of high strength steel will be adopted in the next few years in both public and private projects, and savings of HK$5 to 8 billion in the construction costs will be achieved.