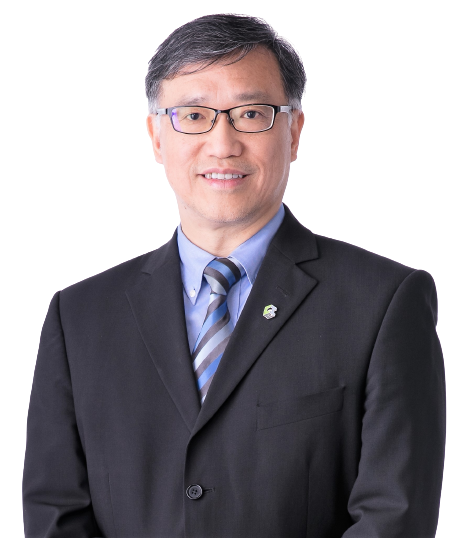 Director,
Chinese National Engineering Research Centre for Steel Construction (Hong Kong Branch)

Professor,
Department of Civil and Environmental Engineering,
The Hong Kong Polytechnic University
Ir Professor K.F. Chung
Strategically located at the gateway of China to the world, Hong Kong is well known as the International Financial Centre in Asia for many years, with its international trading volumes next to New York and London. Owing to its well established and proven professional communities in many disciplines, Hong Kong is also the international hub for infrastructure developments, having hundreds of international companies and tens of thousands of professionals in capital financing, infrastructure planning, project management, architectural design, engineering design and construction, surveying, supply of building products and systems as well as quality control and accredited laboratories, etc..

Through applied engineering research on steel construction, the Chinese National Engineering Research Centre for Steel Construction (Hong Kong Branch) aims to capitalise huge potentials offered by construction professionals in Hong Kong to further enhance socio-economic development through technological advancement in sustainable infrastructure development. The CNERC receives strong support from the Development Bureau of the Government of Hong Kong SAR and also from the Construction Industry Council. Moreover, the CNERC has close collaboration with world leading researchers in famous universities such as Imperial College London, Tsinghua University and Tongji University, and various research and professional institutions in many parts of the world. More importantly, the CNERC has established working relationships with various industrial associations in China, such as Chinese Iron and Steel Association 中國鋼鐵工業協會, Chinese Metallurgical Construction Research Institute 中冶建築研究總院, Chinese Steel Construction Society 中國鋼結構協會, and Chinese Constructional Metal Structures Association 中國建築金屬結構協會.

The CNERC will act as a technological platform for development in engineering research and exchange between Hong Kong Construction Industry and Chinese Steel Construction Industry. We will strive for excellence in structural engineering and steel construction in Hong Kong and beyond!
Address: Chinese National Engineering Research Centre for Steel Construction (Hong Kong Branch) The Hong Kong Polytechnic University, Phase 8, Hung Hom, Kowloon, Hong Kong.
+852 3400 8451