---
The Outstanding Alumni Award of PolyU CBS aims to give public recognition to outstanding CBS graduates for their professional achievements and significant contributions to the community and their alma mater. We are delighted to announce the following result of the CBS Outstanding Alumni Award 2022:

Dr. Enrico SANTUS
Outstanding Young Alumni Award in Professional Achievement of PolyU CBS 2022
Ms. Zelia WONG
Outstanding Young Alumni Award in Community Service Achievement of PolyU CBS 2022
Read more about the stories of our awardees: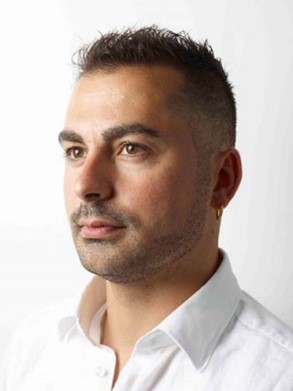 Dr. Enrico SANTUS
Doctor of Philosophy, The Department of Chinese and Bilingual Studies, 2017
Currently the Director (AI and ML) at Bayer, Dr. Santus is being honoured for his remarkable professional achievement in the domains of Artificial Intelligence (AI) and Natural Language Processing (NLP). He was granted the Hong Kong PhD fellowship to pursue a PhD in Computational Linguistics at PolyU and followed by three years of postdoctoral fellowships at the Singapore University of Technology and Design (SUTD) and the Computer Science and Artificial Intelligence Laboratory (CSAIL) of the Massachusetts Institute of Technology (MIT).
Dr. Santus has been dedicated to the research and application of AI for various purposes including sentiment analysis, fintech, healthcare, fake news detection and deciphering lost languages. In his current workplace, he has contributed to the exploration, design and implementation of numerous AI solutions for pharmaceutical and crop sciences. Since the outbreak of the COVID-19 pandemic, he has supported numerous efforts against the virus and toward a more sustainable, effective and personalized healthcare system.
Being recognized as a young and innovative expert in the field, Dr. Santus is indeed a successful interdisciplinary talent with a strong presence in both academia and the industry. He is an active NLP champion who published over 69 papers in top-tier conferences and journals and received numerous grants and awards. He advises several laboratories, foundations and start-ups and his projects have been featured in mainstream media around the world. He was the first author of a fact sheet about AI for the American Congress, while he was also invited to speak at the White House Office of Records Management in 2019.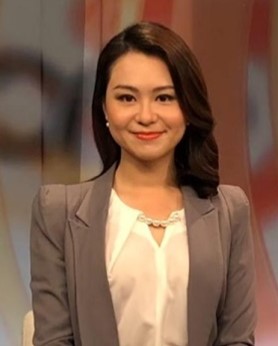 Ms. Zelia WONG
BA (Hons) Language Studies for the Professions, 2008
Ms. Wong is an award-winning professional emcee with a heart to serve the community. During her studies at CBS, she volunteered to teach Chinese to ethnic minority students and since graduation, she has devoted a great deal of time and effort in leveraging her expertise to benefit the underprivileged community and create positive impacts on society.
Ms. Wong has served as the key player in several charitable organizations, and her sterling contributions include hosting fundraising events that helped students in rural areas of Mainland China; initiating the largest sign language lesson that set a new Guinness World Record to promote social inclusion; and volunteering in the training courses for local non-profit organizations such as Border District, Hong Kong Federation of Youth Groups and Reading Dreams Foundation. During the COVID-19 pandemic, Ms. Wong has been actively engaged in supporting different walks of life in Hong Kong. To support the beauty industry in overcoming the financial downturn, she hosted over 20 online talks to promote the pandemic relief measures and organised online training courses that benefited more than 200 businesses. Meanwhile, she has also provided free online courses for children from low-income families.
As a successful practitioner in the industry, Ms. Wong is also keen on giving back to her alma mater. She was the emcee of the previous PolyU alumni award ceremony and several departmental homecoming dinners, while she has also offered guest lectures for CBS classes and served as a mentor for CBS Mentorship Programme since 2019.
Congratulations to the two outstanding CBS alumni who are accomplished in their respective fields and draw positive attention to their alma mater. We would also like to thank the panel of judges for their commitment to the selection process.
---