Above and Beyond: Chinese Linguistics in the Digital Era
Conference/Symposium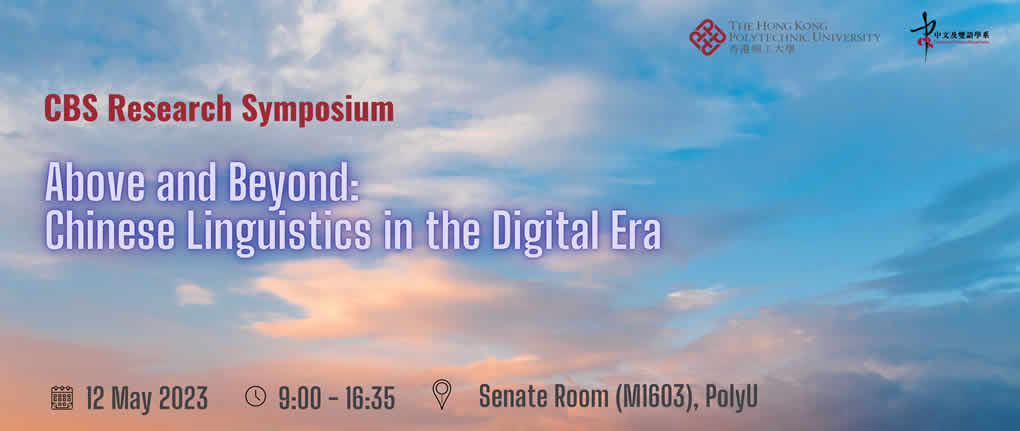 Organiser

Department of Chinese and Bilingual Studies & the PolyU – Peking U Research Centre on Chinese Linguistics (P2U2 ReCCL), Faculty of Humanities, The Hong Kong Polytechnic University

Venue

Senate Room (M1603), 16/F, Block M, PolyU Map
Speaker
Prof. Shu-Kai HSIEH
Summary
The CBS Research Symposium, "Above and Beyond: Chinese Linguistics in the Digital Era", will be held on 12 May 2023. The Symposium is organised by the Department of Chinese and Bilingual Studies and the PolyU – Peking U Research Centre on Chinese Linguistics (P2U2 ReCCL), Faculty of Humanities, The Hong Kong Polytechnic University.
The goal of this symposium is to present the recent works from a group of young scholars who are actively pursuing this line of data-driven research in Chinese linguistics. The talks have been arranged to represent a cross-examination of the mutualistic nature between the Chinese language and data in different genres (social media, news, biomedicine and politics, etc.) and from different analytical perspectives (lexical, discourse, quantitative and computational modeling, etc.). Through an interdisciplinary exploration and analysis of Chinese language data, the symposium seeks to advance our understanding of human communications, cognitive values, sensory perception of language, and awareness of how we compose and construct language to achieve social and emotional objectives.
The keynote address will be delivered by Dr. Shu-Kai HSIEH, Associate Professor of Linguistics at National Taiwan University. Dr. Hsieh will introduce the most recent development of Chinese Wordnet (CWN), and recent efforts in leveraging the LangChain framework to chain various large language models (LLMs) with CWN and other lexical resources. Experimental results of the lexical knowledge retrieval from the LLMs, and different sense-aware NLP tasks with the augmented language models will be reported.
In addition, this exciting one-day symposium will feature fifteen talks offered by researchers with expertise in Chinese linguistics and digital humanities. For details, please visit http://www.cbs.polyu.edu.hk/sympo2023/.
Keynote Speaker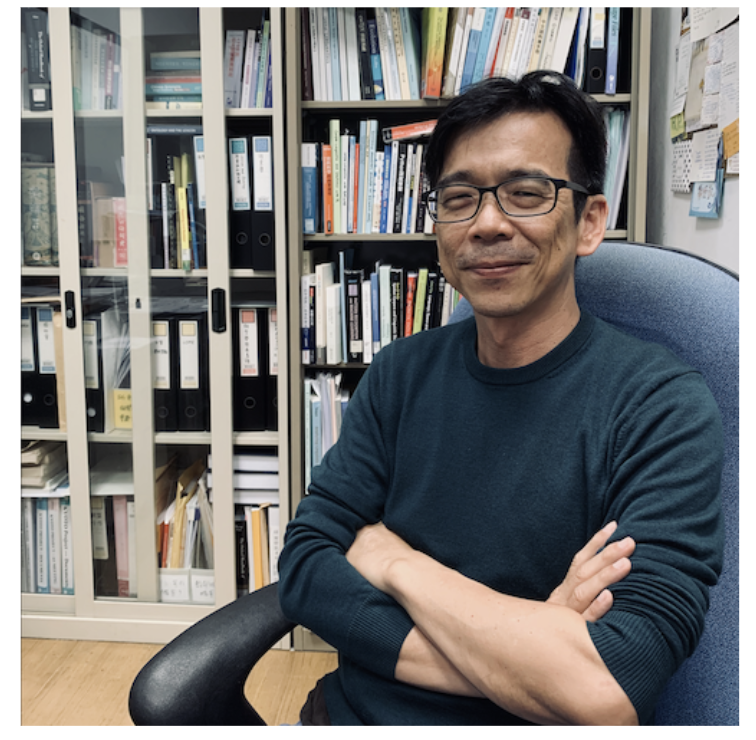 Prof. Shu-Kai HSIEH
National Taiwan University
Prof. Shu-Kai HSIEH is Associate Professor of Linguistics at National Taiwan University, Taiwan. He received his PhD in Computational Linguistics from the University of Tübingen, and did his postdoc research under Prof. Chu-Ren Huang. He is the supervisor of NTU Lab of Ontologies, Language Processing and e-Humanities, and the founder of Taiwan Olympiad in Linguistics (TOL) and serves as the team leader and head coach of the Taiwanese national teams for International Olympiad in Linguistics.