[PolyU's 85th Anniversary] CBS Online Lecture Series: The Evolution of Corporate Communications in the Face of Pandemic
Lecture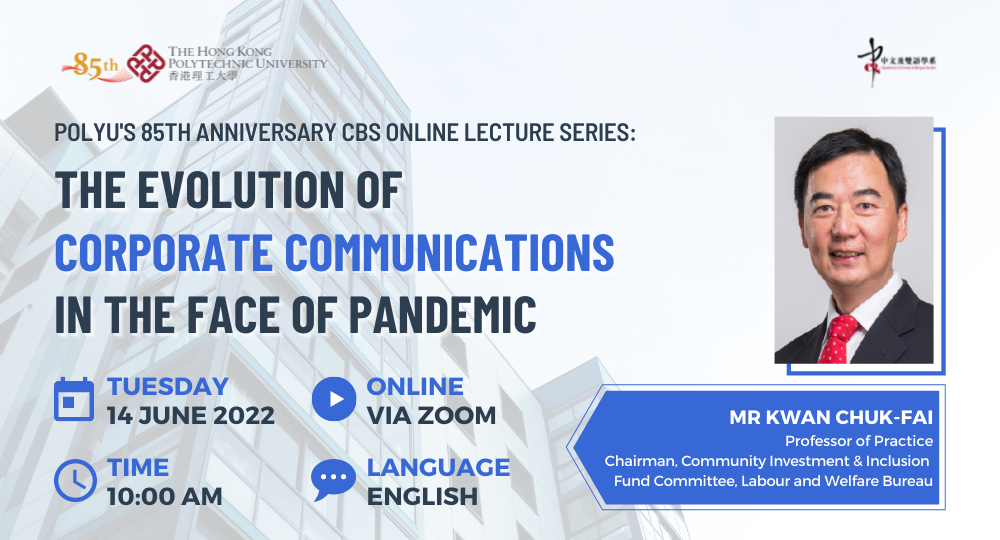 Organiser

The Department of Chinese and Bilingual Studies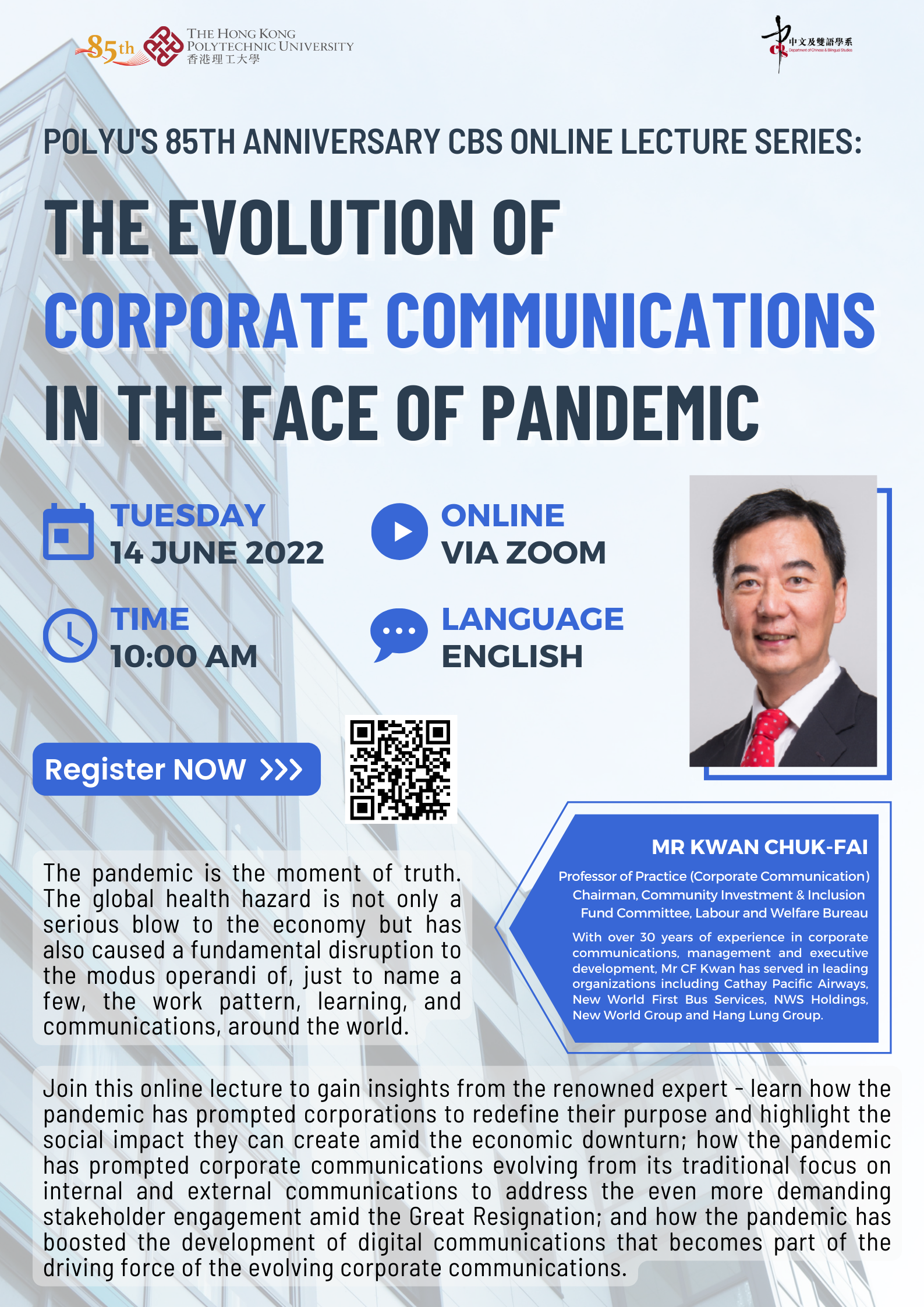 Summary
Abstract:
The pandemic is the moment of truth. The global health hazard is not only a serious blow to the economy but has also caused a fundamental disruption to the modus operandi of, just to name a few, the work pattern, learning, and communications, around the world.
The pandemic has prompted corporations to redefine their purpose and highlight the social impact they can create in view of the suffering of many, the grassroots, amid the economic downturn. Social resilience was the key attribute of the core strength of a society. Communication has proved its importance in crisis handling.
The global health crisis has prompted corporate communications evolving from its traditional focus on internal and external communications to address the even more demanding stakeholder engagement such as employer and employee relations and talent retention amid the Great Resignation. The role of corporate communications has become much more materially important to the senior management of corporations.
The pandemic is no doubt a catalyst in boosting the development of digital communications when work patterns, customer preferences, etc. are changing. This development is part of the driving force of the evolving corporate communications.
About the speaker:
Mr Kwan Chuk-fai, MH, JP is an esteem and prestigious communication professional in Hong Kong. He has over thirty years of experience in corporate communications, management and executive development. He has served in leading organizations including Cathay Pacific Airways, New World First Bus Services, NWS Holdings, New World Group and Hang Lung Group. He is currently appointed as the Chairman of the Community Investment & Inclusion Fund Committee under the Labour and Welfare Bureau.