PolyU Faculty Seminar Series
Seminar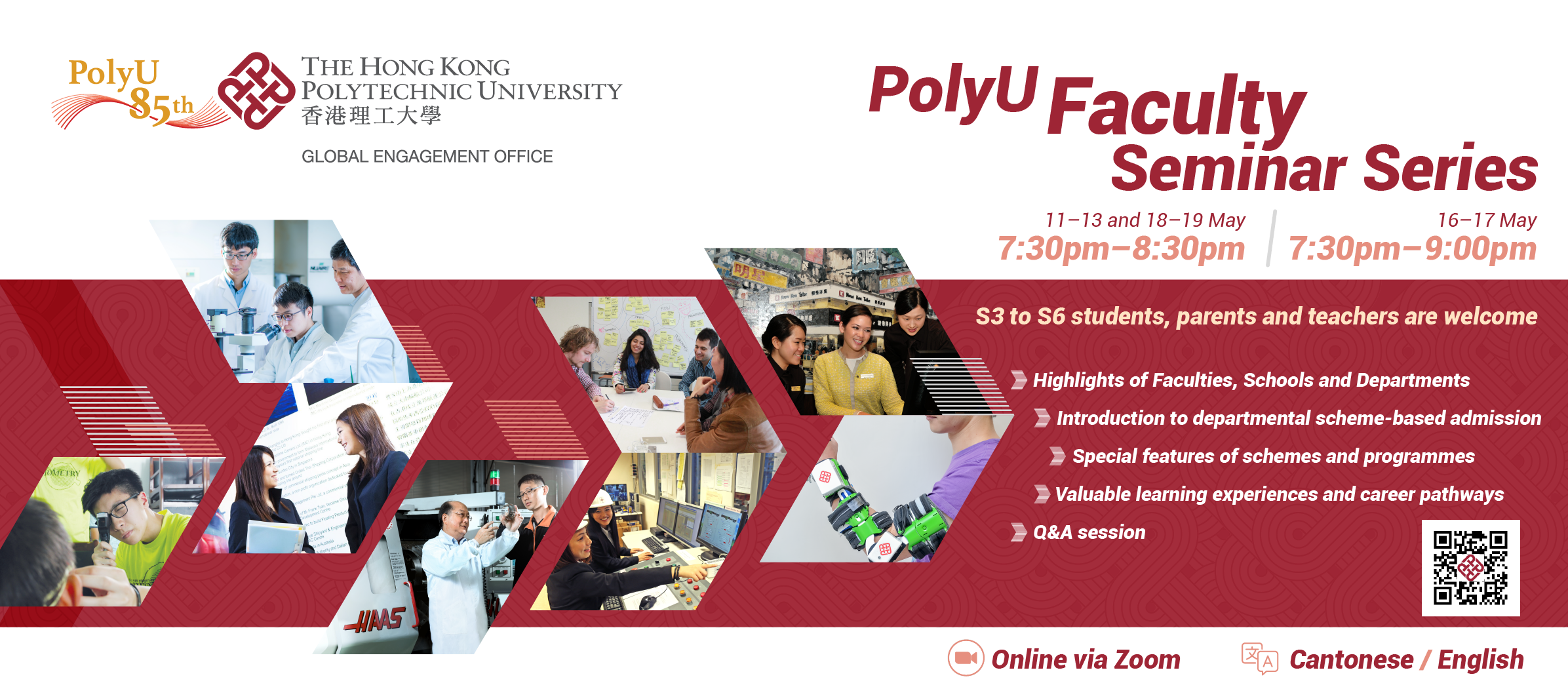 Organiser

The Department of Chinese and Bilingual Studies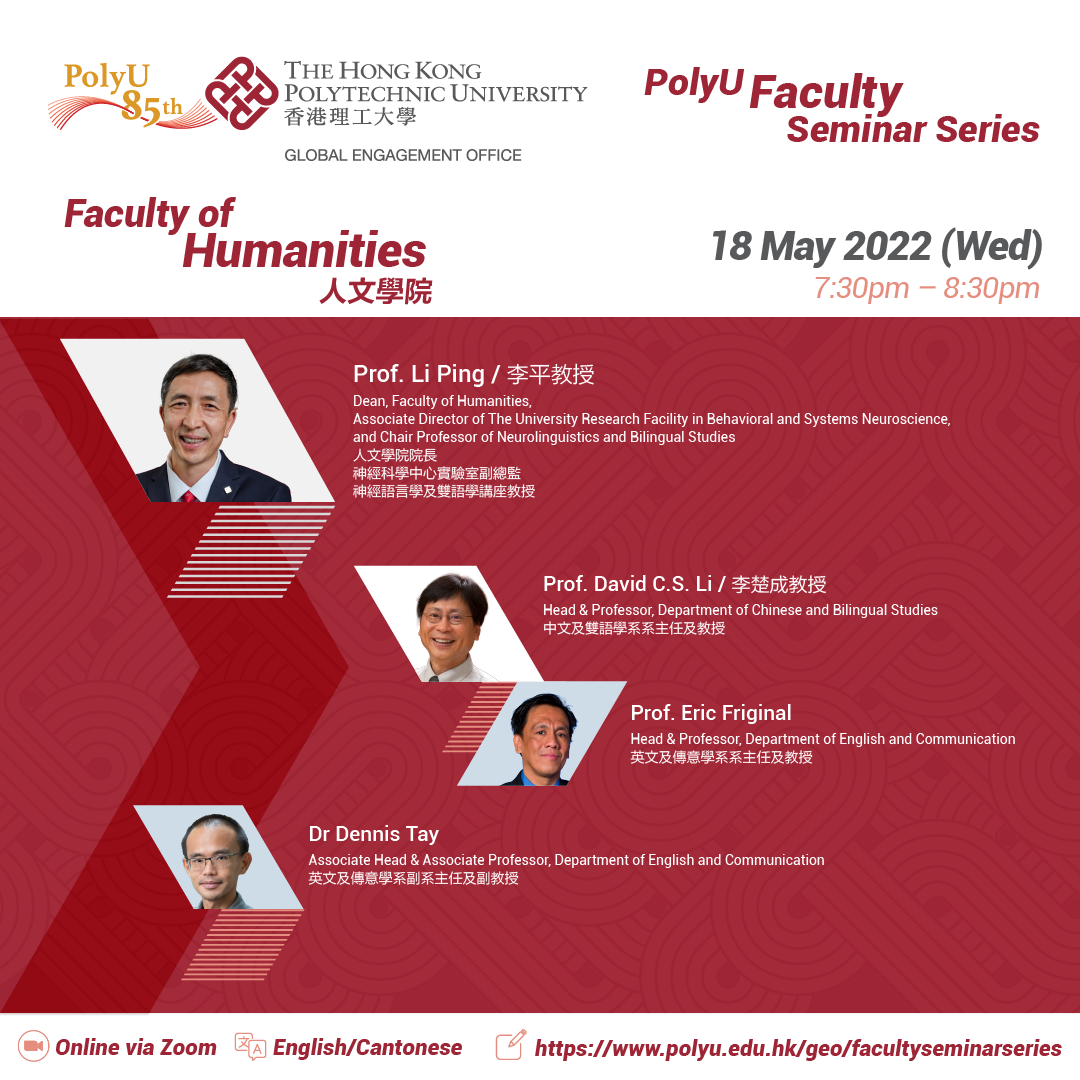 Summary
As part of the PolyU Faculty Seminar Series, the Head of the Department of Chinese and Bilingual Studies (CBS) will introduce the highlights of the department and the unique features of our undergraduate programme - BA Scheme in Linguistics and Translation (BALT). Our student who was recently awarded "The Most Outstanding PolyU Student" will also share her learning experience in CBS.
S3 to S6 students, their parents and teachers are welcome to join to explore the options for students' future studies and career development.
Register now for the Faculty of Humanities session at 7:30pm on 18 May 2022 (Wednesday)!
Date: 18 May 2022 (Wednesday)
Time: 7:30pm – 8:30pm
Mode: Online
Registration: https://polyu.hk/XyEHa