PolyU Undergraduate Info Day 2022
Admission Talk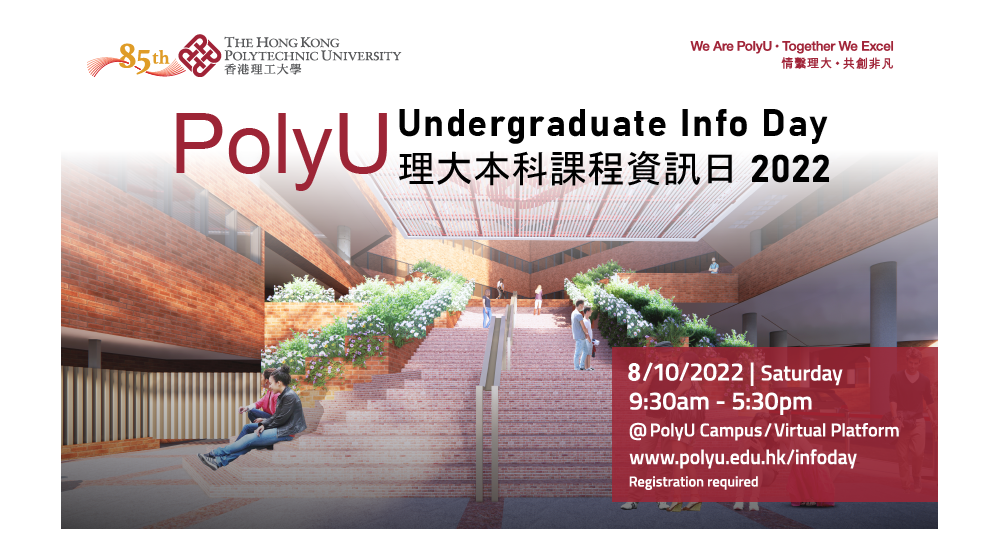 Organiser

The Department of Chinese and Bilingual Studies

Venue

PolyU Campus and Online via Zoom
Summary
Come visit us at PolyU Undergraduate Info Day 2022 on 8 October (Saturday) to learn about our undergraduate programmes including BA (Hons)/BSc (Hons) Scheme in Language Sciences, Translation, and Speech Therapy and BA (Hons) in Language and Speech Sciences (BALSS). The event will be held at PolyU campus and virtual platform.
- PolyU campus: 9:30am - 5:30pm
- Virtual platform: 9:30am - 2:00pm
All the up-to-date programme information will be showcased at our booth and introduced in two info seminars. There will also be an interactive guided tour for you to visit our modern facilities and meet with our teachers and students. Register now at www.polyu.edu.hk/infoday!
Info Seminars
(a) 1st session (hybrid): 1:00pm – 1:45pm at Room HJ302
or
Zoom: https://polyu.hk/LKITj 
ID: 974 6674 5242
Passcode: 840619
(b) 2nd session (physical): 4:00pm – 4:45pm at Room HJ302
Note: The info seminars will be conducted in Cantonese.
Guided Visit
Time: 10:00 am – 12:45 pm & 2:00pm - 4:45pm (Limited quota on a first-come, first-served basis)
Note: The guided visit is only for the participants who participate in the PolyU Undergraduate Info Day on campus.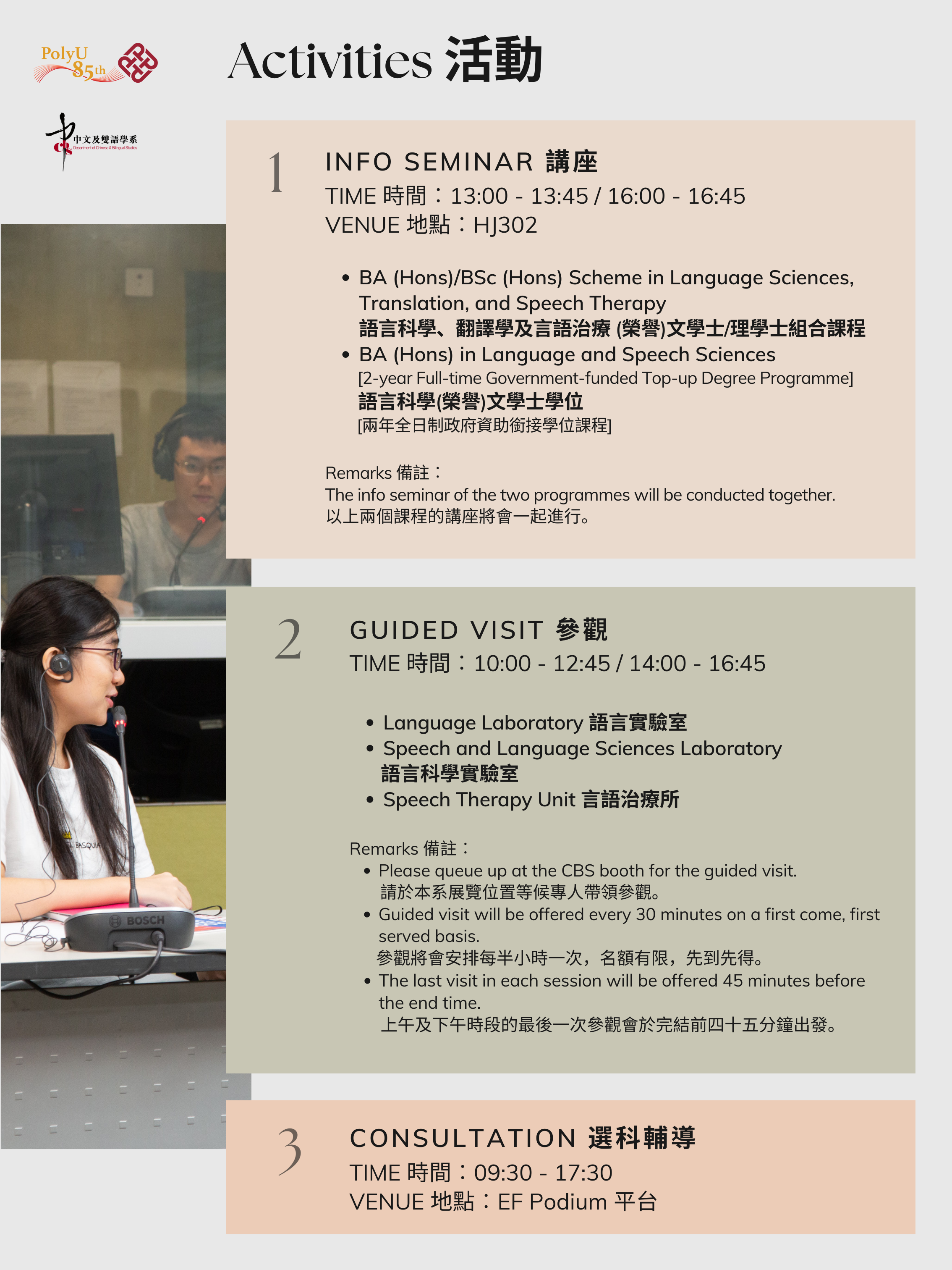 ---
Details of BA (Hons)/BSc (Hons) Scheme in Language Sciences, Translation, and Speech Therapy: https://polyu.hk/azpEa
Details of BALSS: https://polyu.hk/hGhqR