Bachelor of Science (Honours) Scheme in Biomedical Engineering
Why PolyU BME?
Unique Features of PolyU BME programme:
Students have an opportunity to select BME with P&O stream if they prefer a more clinical-based career.
solid training for students in bioinstrumentation and sensors .
strong industrial links for student internship and technology transfer.
a team of colleagues dedicated for BME programme with related backgrounds.
a very active BME Alumni Association.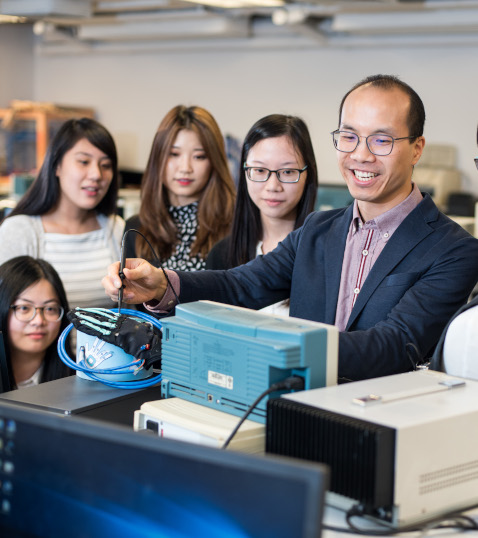 Junior Year
Year 1 subjects provide students with foundation knowledge in engineering technology.
Year 2 subjects further establish students' foundation knowledge in related engineering areas and establish students' foundation knowledge in health science areas such as anatomy and physiology.
The programme has two streams: Biomedical Engineering (BME) and Biomedical Engineering with Prosthetics and Orthotics (BME with P&O). Each student can select one stream according to their interests and strengths. The indication of the stream will be requested at the end of Year 2.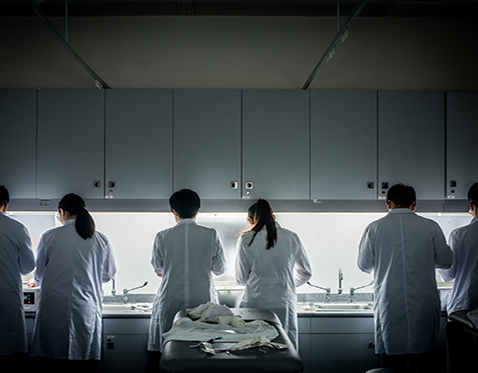 Senior Year
Year 3 subjects further strengthen students' knowledge of biomedical engineering, give them the opportunity to combine biomedical and engineering aspects such as in laboratory and design, and develop their ability in critical inquiry and thinking. One unique feature of our programme is that students take the subject Biomedical Engineering Research and Design Studies for four consecutive semesters in Year 2 and Year 3, which gives them the opportunity to integrate biomedical science with engineering. Students can start to take BME and P&O Electives on different topics according to their streams.
Year 4 includes advanced and applied biomedical engineering subjects and a Capstone Project. Students further take BME & P&O Electives according to their streams.
Biomedical engineering industrial internship/clinical attachments are arranged during the summer semester to broaden students' experience in the field.
This growing field requires professionals who understand the health issues that motivate technology developments and apply engineering solutions. Our students have opportunities to take subjects in both health sciences and engineering, and to integrate their learned knowledge into interdisciplinary applications to improve human health.
Graduates will
possess a solid foundation in both health/medical sciences and engineering technologies.
understand the health/medical issues that motivate the technologies and engineering solutions that they offer.
be able to develop and apply engineering technologies in areas such as clinical engineering, medical instrumentation and sensors, and prosthetics and orthotics
become leaders in the biomedical engineering professionals who are self-motivated inquirers, critical thinkers, innovative problem solvers, effective communicators, team players, lifelong learners, and ethical practitioners.
be able to improve the community health status by health promotion, disease prevention, diagnosis, treatment, monitoring, and rehabilitation
Your browser is not the latest version. If you continue to browse our website, Some pages may not function properly.

You are recommended to upgrade to a newer version or switch to a different browser. A list of the web browsers that we support can be found here