Aim
Jockey Club Rehabilitation Engineering Clinic (JCREClinic) is one of the clinics available at The Hong Kong Polytechnic University.  This clinic is able to draw on the University's immense expertise and advanced facilities to address the needs of the client and the community.  It aims to provide holistic clinical services for clients who need prostheses, orthoses (including custom-made orthopaedic insoles), functional electrical stimulation and robotic rehabilitation training, assistive technologies (including special seating and mobility, computer access, augmentative and alternative communication) and spinal deformity assessment (using Scolioscan: radiation-free 3D ultrasound scoliosis assessment system).  The clinic also provides specialist consultation and information resources to the community.  In addition, the clinic also offers education and training for biomedical engineering students of The Hong Kong Polytechnic University.
Service Team
Experienced Prosthetist-Orthotists (P&O) and Biomedical / Rehabilitation Engineers will serve the clinic.  The P&O are trained in the use of modern procedures, high-tech, space age components and clinical outcomes. The Biomedical / Rehabilitation Engineers are experienced in applying the latest rehabilitation engineering technology to solve a wide range of problems facing individuals with disability. The team is dedicated to provide high quality client-centered services.
Appointment Arrangement
All consultations are by appointment only.
Please note that the waiting time for appointments for prosthetics and orthotics consultations and services is now about two weeks.
Appointment can be made via phone, email and whatsapp message.
Service Hours
Monday to Friday
10:00am – 1:00pm
2:00pm – 6:00pm
Saturday
10:00am – 2:00pm
Address
Room GH041, Core H, G/F, The Hong Kong Polytechnic University, Hunghom, Kowloon.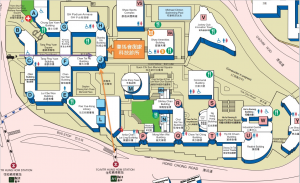 Website
https://www.polyu.edu.hk/jcreclinic
Enquiry / Appointment:
Personal Information Collection Statement
Use of Personal Data in Direct Marketing