Intelligent Building (IB) Laboratory
A R&D and teaching laboratory on Intelligent Building and Building Automation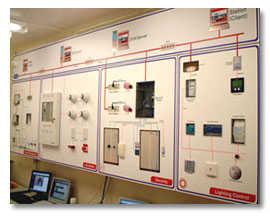 The IB Laboratory provides the test facilities for R&D on Intelligent Building technologies, advanced building system control, management and diagnosis, facilities management software development; the facilities to support the teaching/learning of postgraduate and undergraduate subjects on Intelligent Building and Building Automation, as well as the test facilities for postgraduate and undergraduate student research projects.
Laboratory Facilities
The laboratory facilities include: a comprehensive IB system of Honeywell, a full scale BMS of Johnson Control, an integrated LonWorks control networks, BACnet controllers, an integrated home automation (X-10) system, building emulators, an IBMS integration and management software (IBmanager), teaching software packages (BMSonline and BACnetViewer), etc.

IBmanager is an open IBMS integration and management platform, a software package, developed in the PolyU/BSE based on middleware and Web services technologies. The Honeywell system, the Johnson Control system, LonWorks controllers and the BACnet controllers are integrated on a TCP/IP Ethernet network using IBmanager and locally and remotely accessible via PolyU campus network and Internet.
Academic staff in charge: Prof. Shengwei Wang, E-mail: shengwei.wang@polyu.edu.hk, Phone: (852)27665858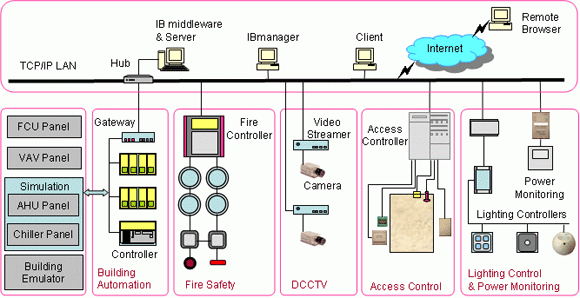 The Honeywell IB System consists of a BA panel, a security and access control panel, a fire safety panel and a lighting control panel integrated on IP network. The Johnson Controls BMS consists of BA subsystem, security and CCTV subsystem, power analysis and the FCU and VAV panels, and the simulation panels of chilling plant and AHU. The security and access controls, lighting control and energy monitoring of the laboratory space are integrated into the test facilities. All subsystems are remotely accessible on Internet.

BMSonline provides a simulated living environment of air-conditioning system and its integrated digital controls. It allows large group of students simultaneously experiencing the online tuning of the HVAC control loops and the real time operation of various optimization strategies as well as HVAC system dynamics.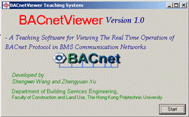 BACnetViewer provides an environment for students to visualize the living processes of BMS LAN communication, the BACnet encoding and decoding with the support of a BACnet device.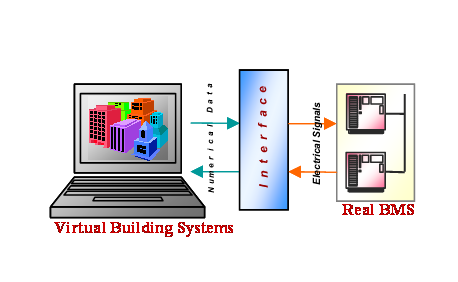 The Building Emulators, linked to the BMS, provide the simulated living VAV air-conditioning system, multiple chilling system, etc., to test the control strategies implemented in the real BMS.