25 Nov 2018
The Gerontech and Innovation Expo cum Summit (GIES) 2018 was successfully held in Hall 1A & 1B of Hong Kong Convention & Exhibition Centre on 22-25 Nov 2018. Jockey Club Smart Ageing Hub (the "Project") first set up a booth at GIES to promote the Project and to display 2 featured gerontechnology devices that are developed by the project team – "eNightLog" & "Ying Ying".
"eNightLog" – A Bed Guardian for Demetria Elderly
"eNightLog" is a bed-leaving monitoring system designed for dementia elderly with the design philosophy of "non-contact" and "non-restraint". The system can track the locations and postures (lying in bed, sitting on bed/ side of bed, standing near the bed and bed-leaving) of the elderly without any wearable devices. Signals will be sent to caregivers to alert them about elderly's needs, thus, to prevent fall and wandering.
"Ying Ying" – A Companion Robot for Demetria Elderly
"Ying Ying" is a companion robot designed to accompany, entertain and remind the dementia users. The Cantonese-responsive feature enables Ying Ying to communicate and answer questions raise by local elderly, provide information of daily life (e.g. weather, time etc.)/ localized content (E.g. tell stories of Chinese idioms) or even sing for the elderly. Besides, the timer function of Ying Ying can be preset to remind the forgetful elderly about their meal time and daily medicine schedule.
More gerontechnology devices can be found at the "Jockey Club Smart Ageing Hub" Day Experience Centre at The Hong Kong Polytechnic University. For enrollment of free guided tours and details, please contact us at 34003604.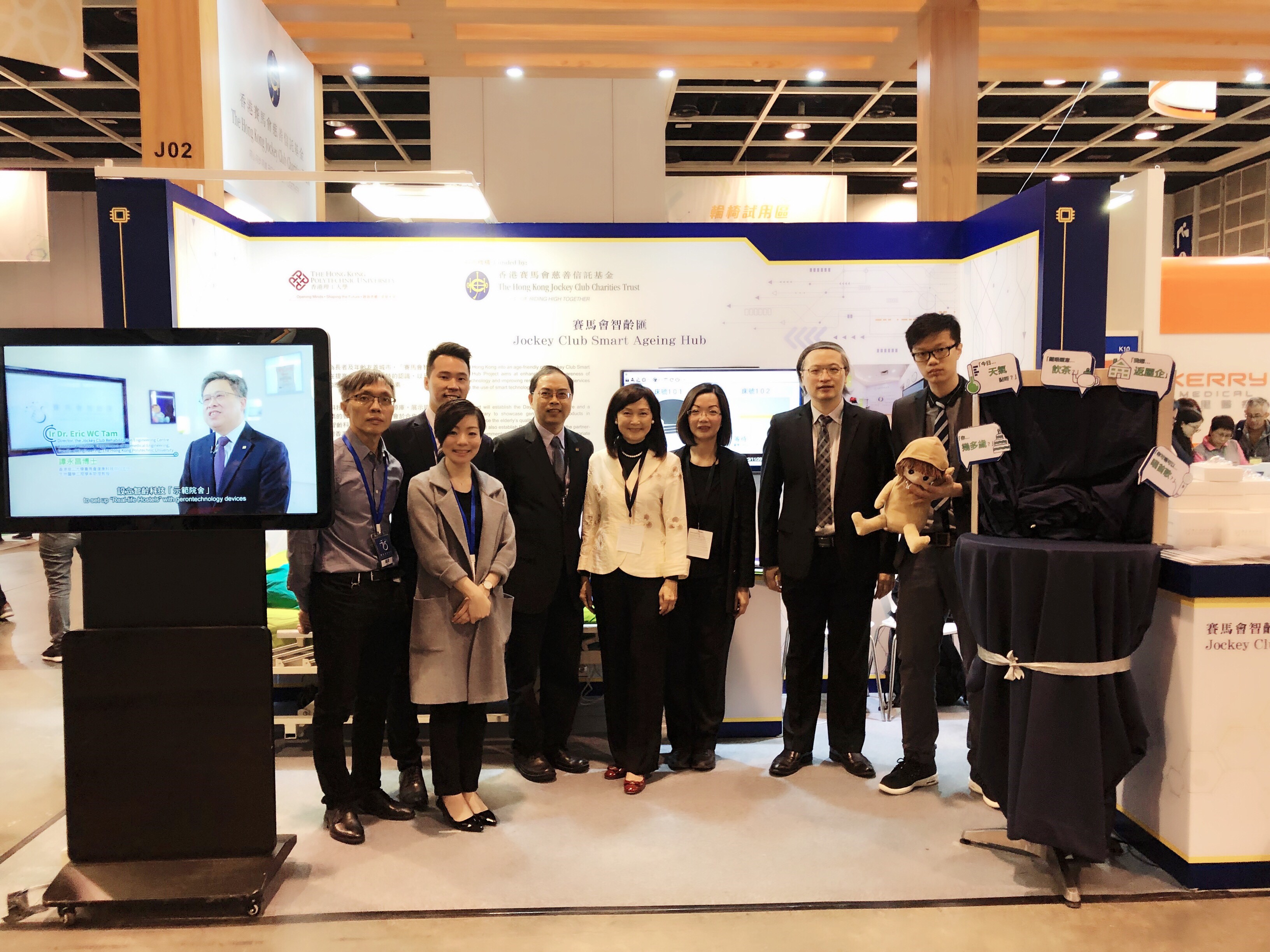 Members of the project team stand in front of the booth of "Jockey Club Smart Ageing Hub"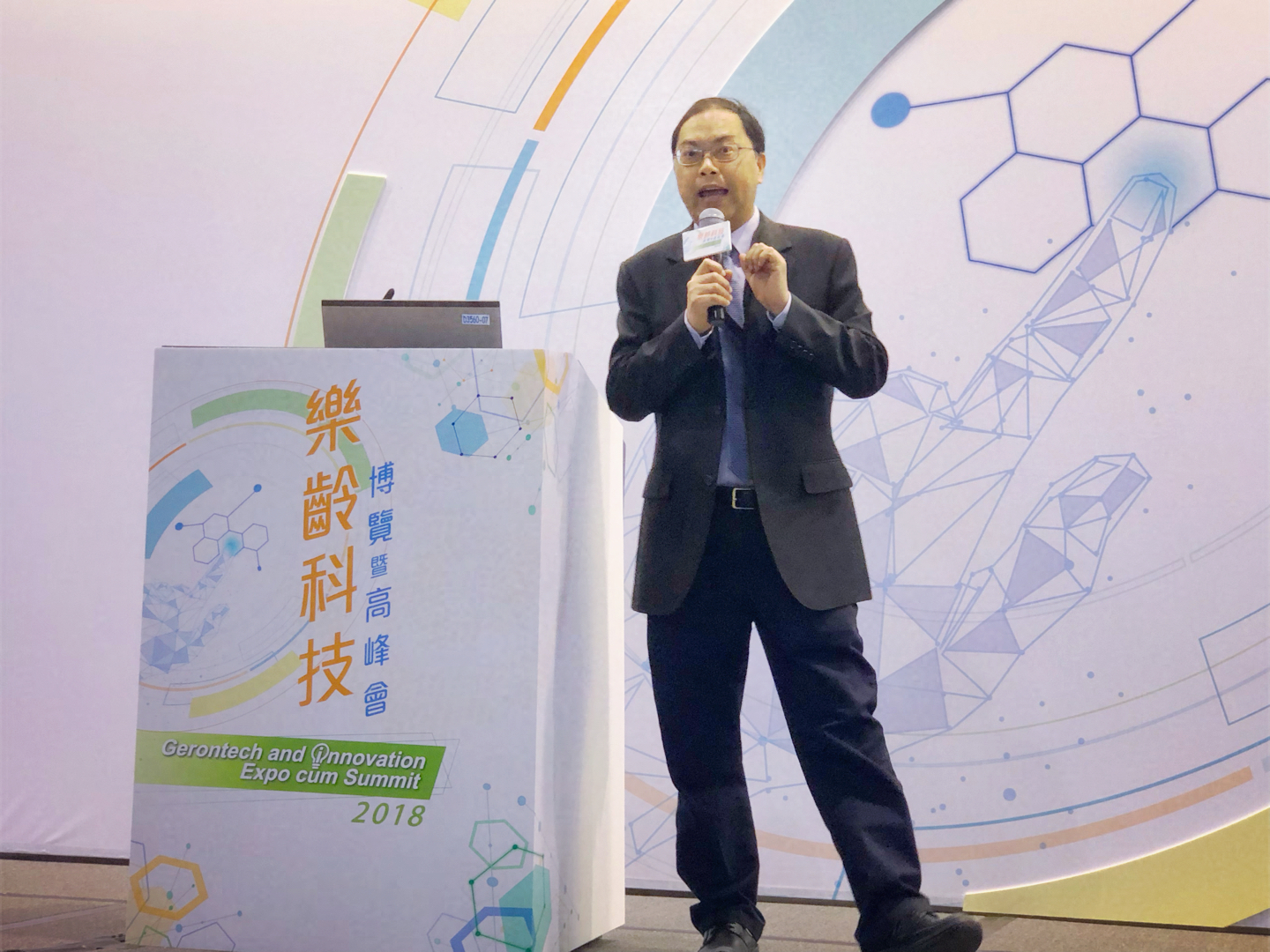 Ir Prof. Yongping Zheng, Director of the Jockey Club Smart Ageing Hub, conducts a sharing session on the topic of applying localized gerontechnology devices in nursing hostels in Hong Kong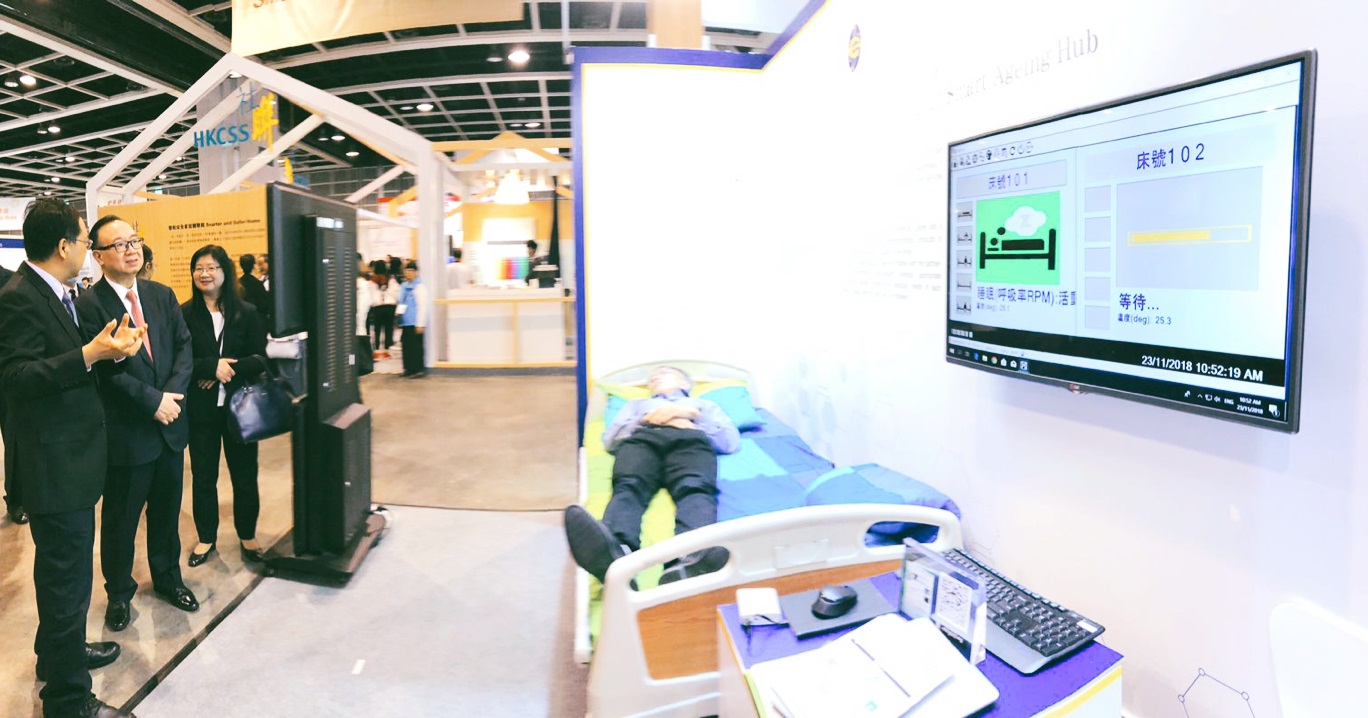 The Hon Martin Liao SBS JP, (2nd from left) Steward of The Hong Kong Jockey Club; and Ms. Imelda Chan (3rd from left), Head of Charities (Grant Making – Elderly and Family) visit the booth of the Jockey Club Smart Ageing Hub