| | |
| --- | --- |
| | |
Dear Alumni

I am happy that over the past few months I have been able to meet many alumni on various occasions, and I am grateful for the great affection and support that our alumni have shown to PolyU. Our distinguished alumnus Ir Dr Otto Poon has made a generous donation in support of the University's establishment of two research institutes on smart cities and sustainable energy respectively, while Ir Tsui Tack-kong has made contributions to support the development of our young scholars. In addition, the recipients of the Outstanding PolyU Alumni Award gathered at the award presentation ceremony, while our mainland alumni returned to campus to celebrate their ten-year graduation anniversary.

What's more, I take pride in sharing with you the news that a company founded by two of our engineering graduates has, with the initial support of PolyU funding, recently become a unicorn (a start-up company with a valuation of over US$1 billion). I am so pleased to know that the University's training and support of our students and graduates has helped them overcome challenges and realise their entrepreneurial dreams.

PolyU has also continued to step up efforts to provide the best development opportunities and environment for our students, graduates, academics and researchers, with the signing of new memoranda of understanding and the recent establishment of new research centres. Moreover, our efforts in providing world-class education and research have once again been recognised in the global arena. PolyU is now ranked 91st according to the latest Times Higher Education World University Rankings. My sincere thanks to all members of the PolyU family for their unfailing efforts in helping the University to scale new heights during a very challenging period of time.

Yours sincerely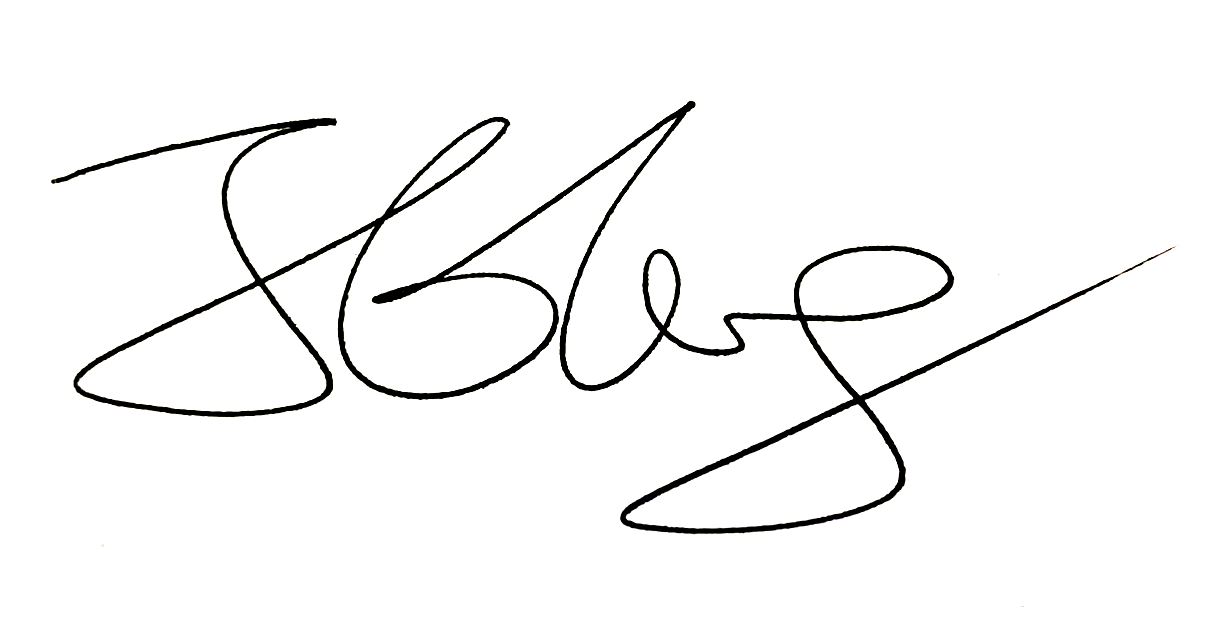 Jin-Guang Teng
President




Naming Ceremony of Otto Poon Charitable Foundation Smart Cities Research Institute and Otto Poon Charitable Foundation Research Institute for Smart Energy

Thanks to a generous donation from the Otto Poon Charitable Foundation, PolyU has established two research institutes to support its research endeavours on smart cities and sustainable energy.

The University recently held the naming ceremony of the Otto Poon Charitable Foundation Smart Cities Research Institute (SCRI) and Otto Poon Charitable Foundation Research Institute for Smart Energy (RISE). Officiating at the event were: Dr David Chung, Under Secretary for Innovation and Technology of the HKSAR Government; Ir Dr Otto Poon Lok-to; Dr Lam Tai-fai, PolyU's Chairman of Council; and Professor Jin-Guang Teng, President of PolyU.

PolyU alumnus Ir Dr Poon is a successful entrepreneur and philanthropist, as well as a recipient of the Outstanding PolyU Alumni Award and a University Fellow. The establishment of SCRI and RISE provides an interdisciplinary platform for PolyU experts to carry out world-leading research, driving great discoveries and breakthroughs to benefit mankind.
Establishment of Endowed Young Scholars Scheme

PolyU has launched the Endowed Young Scholars Scheme, in which the University partners with donors to support promising early-career academics at Associate or Assistant Professor level. After a rigorous selection process, the first three Endowed Young Scholars have been appointed in recognition of their achievements.

The first Endowed Young Scholar position was established with a donation from our distinguished alumnus and long-time supporter, Ir Tsui Tack-kong. Ir Tsui has over 60 years of experience in the construction field. He is a Founding Member of the PolyU Development Foundation and a member of the Governing Committee of the PolyU Foundation. With the staunch support of Ir Tsui, Dr Zhou Chao, Assistant Professor of the Department of Civil and Environmental Engineering, has been appointed as Tsui Tack Kong Endowed Young Scholar in Civil Engineering.

At the same time, Dr Hsu Li-ta, Associate Head and Associate Professor from the Department of Aeronautical and Aviation Engineering, and Dr Gilman Siu, Associate Professor from the Department of Health Technology and Informatics, have been appointed as Limin Endowed Young Scholars.

The Limin Endowed Young Scholar positions were established with a donation from the PolyU Technology and Consultancy Company Limited, a strategic professional service arm of the University. The Chinese characters "Limin" (利民), literally "to benefit people", are taken from PolyU's motto "To learn and to apply, for the benefit of mankind" (開物成務 勵學利民). The naming thus reflects our mission of benefitting society through knowledge transfer.

Donor Ir Tsui Tack-kong (right) with Dr Zhou Chao




Dr Hsu Li-ta




Dr Gilman Siu






Outstanding PolyU Alumni Award 2021 Presentation Ceremony

PolyU presented the Outstanding PolyU Alumni Award to ten distinguished graduates at the award presentation ceremony on 4 October 2021 at Hotel ICON. More than 100 guests attended the event, including the awardees and their families, proposers, former award recipients, together with Council Chairman Dr Lam Tai-fai, other Council and Court members, senior management and PolyU colleagues.


Dr Katherine Ngan Ng Yu-ying, Guest of Honour and Chairman of the Panel of Judges; Prof. Jin-Guang Teng, President of PolyU; and Dr David Ng Kin-ching, President of the Federation of The Hong Kong Polytechnic University Alumni Associations (FHKPUAA), presented the awards to the ten outstanding alumni. The awardees were (in alphabetical order of last name):

Mr Jack Chan Hoi, EY China Chairman, Greater China Regional Managing Partner and Global Executive Member

Ms Janet Chen Lijuan, Chairman, Shenzhen Ebeca Beauty Technology Investment Company Limited

Mr Tino Kwan Wing-kuen, Founder and Principal Consultant, Tino Kwan Lighting Consultants Limited

Ir Dr Kelvin Leung Kai-yuen, CEO, Asia Pacific, DHL Global Forwarding (Hong Kong) Limited

Mr Michael Ross, Vice Chairman, Charoen Pokphand Group; Co-chairman, CP Commercial Real Estate

The Hon. Alfred Sit Wing-hang, JP, Secretary for Innovation and Technology, Innovation and Technology Bureau, HKSAR Government

The Hon. Tony Tse Wai-chuen, BBS, JP, Member, Legislative Council (Architectural, Surveying, Planning & Landscape), HKSAR Government

Sr Augustine Wong Ho-ming, JP, Executive Director and General Manager of the Property Development Department, Henderson Land Development Company Limited

Dr Alex Wong Siu-wah, Chairman and CEO, King's Flair International (Holdings) Limited

Ms Mary Yu Wah, Founder, Mary Yu Design

Addressing the guests, Prof. Jin-Guang Teng commended the awardees for their personal achievements gained through hard work and perseverance, and their significant contribution to the development of the city and the Nation. Dr Katherine Ngan also praised the awardees for being inspirational leaders and role models for the younger generation.
Reunion for Mainland Graduates Residing in Hong Kong

Despite the pandemic, we have been making efforts to keep connected with our alumni. A homecoming reunion was organised for Mainland alumni living in Hong Kong to celebrate their ten-year graduation anniversary. The event attracted 60 young alumni to come back to their alma mater on 25 September 2021.

During the visit, I was glad to meet them and shared with them the University's latest developments, while they shared some fond memories of their university life. They also visited the newly established Research Centre for Deep Space Explorations and the Aviation Services Research Centre, where they were deeply impressed by the University's research achievements. I look forward to welcoming more alumni at their homecoming soon.
Times Higher Education World University Rankings 2022

PolyU ranked 91st in the 2022 Times Higher Education (THE) World University Rankings, up 38 places from 129th in 2021. It is the first time that PolyU has been ranked among the world top 100 by THE World University Rankings. I would like to thank all members of the PolyU family for their concerted efforts in contributing to these encouraging results.
New Partnerships to Nurture Entrepreneurs in the Greater Bay Area

PolyU has continued to step up its efforts in nurturing the next generation of innovators and entrepreneurs.

PolyU and the Hong Kong Science and Technology Parks Corporation signed a memorandum of understanding (MOU) to facilitate entrepreneurship education, as well as offer full support to our students and graduates in order to help accelerate their growth at the start-up ideation and incubation stages.

To further propel our "GBA PolyVentures 2025" blueprint, the University also signed an MOU with three strategic partners - Everbright Limited, StartupHK Fund and Hai Robotics. The collaborations aim to provide the support necessary for nurturing deep tech ventures and accelerating their growth, which will in turn contribute to the development of innovation and technology in the GBA.




Mr Richie Chen




Mr Bing Fang

Congratulations to PolyU graduates – building a unicorn startup

I am also pleased to share with you that Hai Robotics, one of PolyU's strategic partners, which was nurtured under the University's entrepreneurship ecosystem, has recently become a unicorn (a start-up company with a valuation of over US$1 billion). Supported by PolyU funding, Hai Robotics was founded in 2016 by two graduates of PolyU's Department of Electronic and Information Engineering –– Mr Richie Chen and Mr Bing Fang. They shared their belief that PolyU's entrepreneurship education had cultivated their ability to innovate and cope with challenges, and had thus helped make their dreams come true.
Establishment of Four New Research Centres

The University has recently established four new centrally-funded Research Centres which will facilitate interdisciplinary collaboration for impactful research.

Name of Research Centre

Director of Research Centre

Research Centre for Chinese Medicine Innovation (RCMI)
中醫藥創新研究中心

Prof. Wong Man-sau

Mental Health Research Centre (MHRC)
精神健康研究中心

Prof. Man Wai-kwong David

Research Centre for Resources Engineering towards Carbon Neutrality (RCRE)
碳中和資源工程研究中心

Prof. Poon Chi-sun

Research Centre for SHARP Vision (RCSV)
視覺科學研究中心

Prof. To Chi-ho

As constituent research units of the PolyU Academy for Interdisciplinary Research (PAIR), they will conduct both basic and applied research, and engage in knowledge transfer activities by working closely with business, industry and governments in Hong Kong, the Greater Bay Area and beyond.