| | |
| --- | --- |
| | |
Dear Alumni,

I hope that you have been doing well and have kept healthy. Let's hope that it will not take too long for life to return to normal.

As I mentioned in the previous issues, the University will celebrate its 85th Anniversary next year, and we would like to reach out to as many as possible of our more than 400,000 alumni and welcome them back on campus. We hope that our anniversary activities will not only celebrate the happy occasion but also enhance the culture and inner strength of the University.

We plan to call for proposals for 85th anniversary activities from the PolyU community, from which we will select the best ideas and provide funding support to make them happen. We also seek support from our alumni to contribute valuable photos, artefacts and stories so as to enrich our collection and add to our memories relating to the history of our University. Details will be announced later, and I do encourage you to share with us your valuable thoughts.

Meanwhile, I am happy to share with you the news that 10 distinguished graduates have been selected for the "Outstanding PolyU Alumni Award 2021". They are inspirational role models with notable achievements, who have made important contributions to their professions and society as well as to their alma mater. We are so proud of them. Congratulations to them all!

To keep in closer contact with our alumni, I hosted three online "President's Dialogue with Alumni" sessions in December and January. Around 250 graduates from Hong Kong, the Mainland and overseas participated. We shared views on various topics, including PolyU's development in the GBA and other regions, research and knowledge transfer, support for students and graduates, as well as alumni connection and collaboration. I sincerely thank all the alumni for sharing so many good ideas and I look forward to further exchanges with you in the coming months.

Back on campus, the Central Management Team has been busy over the past month, particularly with the development of our Planning Exercise Proposal for the 2022/23-2024/25 triennium for submission to the University Grants Committee at the end of March. This exercise offered a very important opportunity for the University to revamp its educational and research programmes to meet the changing needs of society. As stated in the University's Vision, we strive to provide "the best holistic education for the benefit of Hong Kong, the Nation and the world".

Best regards,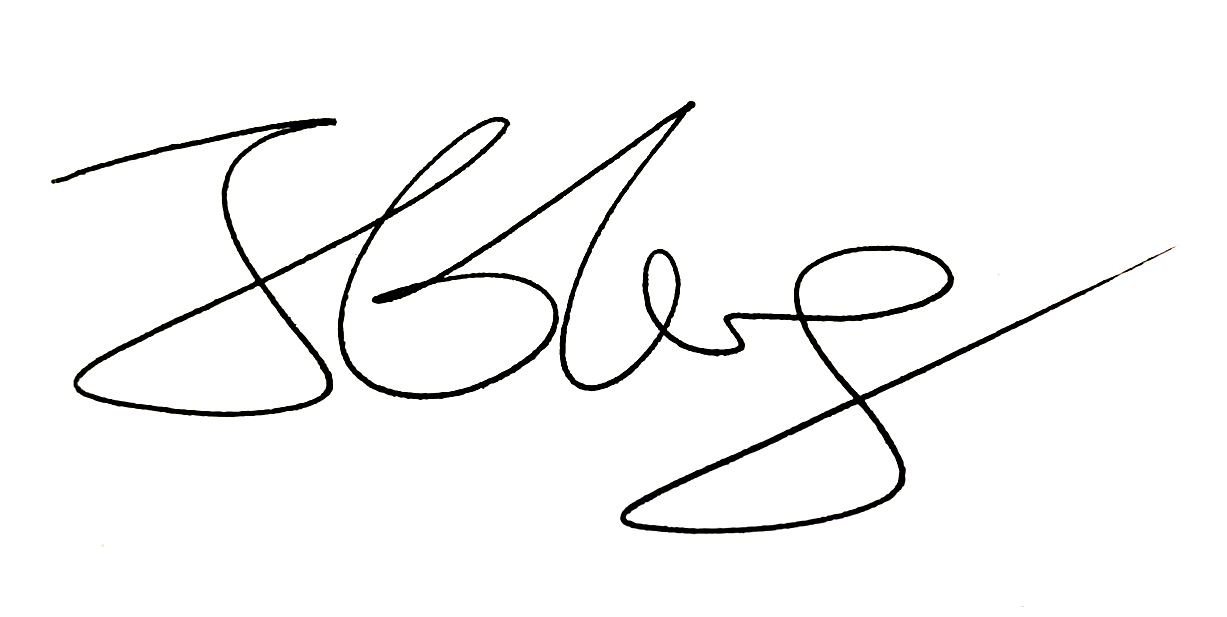 Jin-Guang Teng
President
Congratulations! The Outstanding PolyU Alumni Award 2021 goes to…

The Outstanding PolyU Alumni Award (OPAA), held biennially since 1996, aims to give public recognition to outstanding PolyU graduates for their professional achievements and contributions to the community and their alma mater.

The OPAA 2021 selection was recently concluded, and the 10 awardees are (in alphabetical order of last name):

-

Mr Jack CHAN Hoi
EY China Chairman, Greater China Regional Managing Partner and Global Executive Member, Ernst & Young

-

Ms Janet CHEN Lijuan
Chairman, Shenzhen Ebeca Beauty Technology Investment Company Limited

-

Mr Tino KWAN Wing-kuen
Founder and Principal Consultant, Tino Kwan Lighting Consultants Limited

-

Ir Dr Kelvin LEUNG Kai-yuen
CEO, Asia Pacific, DHL Global Forwarding (Hong Kong) Limited

-

Mr Michael ROSS
Vice Chairman, Charoen Pokphand Group and Co-chairman, CP Commercial Real Estate

-

The Hon. Alfred SIT Wing-hang, JP
Secretary for Innovation and Technology, Innovation and Technology Bureau, HKSAR Government

-

The Hon. Tony TSE Wai-chuen, BBS, JP
Member, Legislative Council (Architectural, Surveying, Planning & Landscape), HKSAR Government

-

Sr Augustine WONG Ho-ming, JP
Executive Director and General Manager of the Property Development Department, Henderson Land Development Company Limited

-

Dr Alex WONG Siu-wah
Chairman and CEO, King's Flair International (Holdings) Limited

-

Ms Mary YU Wah
Founder, Mary Yu Design


Please join me in offering our warmest congratulations to our outstanding alumni!
Best Wishes to our Centenarian Alumnus

Recently, I had the great pleasure of speaking to our oldest alumnus, Mr Cheung Tsang-wai, on his 100th birthday, to convey my congratulations on behalf of the University. Mr Cheung was among the first cohort of students of the Government Trade School (PolyU's predecessor) and graduated with a Diploma in Automobile Engineering in 1940. He is still very supportive of his alma mater 80 years after his graduation. Having Mr Cheung among our alumni is a blessing for PolyU indeed! We wish him good health and happiness!




PolyU 25th & 26th Congregation

The University held the Doctor of Philosophy and Faculty/School Sessions of the 26th Congregation and the 25th Congregation Make-up sessions for the Faculty of Business and the Faculty of Construction and Environment, online in March.

For 2019/20, PolyU graduated about 9,400 students, including around 400 doctoral recipients, as well as 4,000 master's degree, 4,700 bachelor's degree and 300 sub-degree students.

In the face of the pandemic, I know that our graduating students had a tough learning experience and had overcome various difficulties in pursuing their studies. I appreciate their hard work, dedication and resilience, and such qualities will undoubtedly help them through many challenges in their lifelong journey.

I encourage our graduating students to set well-defined goals and give their lives a meaningful direction, remember their social responsibilities, and contribute to the progress of society and the development of the Nation.
Getting Your Alumni eCard

Upon graduation, do stay connected with your alma mater! Alumni are most welcome to come back for a visit or to participate in events. The Alumni Affairs and Development Office has launched the "PolyU Alumni eCard", which allows graduates to access to the campus and enjoy various alumni privileges. Get your Alumni eCard now!
Inviting Graduates to be our Class Connectors

We are also calling for enthusiastic alumni members to serve as "PolyU Class Connectors" who will play a vital role in enhancing communication between the University and our alumni. We need Class Connectors to help us find and reconnect "missing" classmates, share news about the University with their classmates, encourage them to take part in our activities, and gather their views and suggestions. We need your support and joint efforts in developing alumni relations. Register as Class Connectors!
Sharing with Mainland Alumni

We have also been making efforts to keep connected with our Mainland alumni despite the pandemic. I am pleased to note that four PolyU Alumni Networks in Shanghai, Shenzhen and Xi'an (PolyU Pearl River Delta Alumni Network, PolyU Tongli Alumni Network, RUC-PolyU DMgt Alumni Network and PolyU Shanghai Alumni Network) had organised New Year gatherings earlier this year in which more than 50 alumni leaders from various disciplines participated.

During the gatherings, Professor Lu Haitian, Director of Chinese Mainland Affairs, talked about PolyU's developments in different regions and cities in the Mainland. He also introduced PolyU's major discipline-specific research networks (such as Space Mission, Sustainable Development, Food Safety, Life Science and Biotechnology, High Speed Rail and Structural Monitoring, Big Data and AI), and our prominent partners in the Mainland.

Our alumni also exchanged their views on the University's development. Some hoped to contribute to PolyU's development in the Mainland or to carry out collaborative research with the University. In fact, some have started contributing their expertise by becoming mentors for the PolyU INSPIRE programme. All of them were happy to see that PolyU's regional offices are providing more support to Mainland alumni. I look forward to meeting our alumni when the pandemic subsides.






PolyU Scholars Ranked among Top 2% of Scientists in the World

At PolyU, our academics and researchers continue to work hard and the University's research strengths have earned global recognition. I hope you will share our pride that a total of 163 scholars from PolyU have been ranked among the world's top 2% most-cited scientists (Click here for the list). The scholars were named in the "Updated science-wide author databases of standardised citation indicators", compiled by Stanford University.

Among Hong Kong's universities, PolyU has the second highest number of scientists included in the list.

PolyU has 20 scientists who are ranked among the top 50 scholars on the list, which is the highest among Hong Kong's universities. We also have the highest number of top 2% scientists in Hong Kong in the fields of Building and Construction (15), and Civil Engineering (12).
Supporting our Young Outstanding Scholars

For our promising early-career academics, the University has stepped up our efforts to support and nurture them through launching the "Endowed Young Scholars Scheme". With a donation of HK$4 million, which will be matched by the University, an Endowed Young Scholar position can be established in a discipline the donors wish to support.

The University invites like-minded philanthropists to join hands and help enable these young distinguished scholars to leverage their potential to make breakthroughs in their research and innovation, which in turn will bring positive and long-term changes to society and mankind.