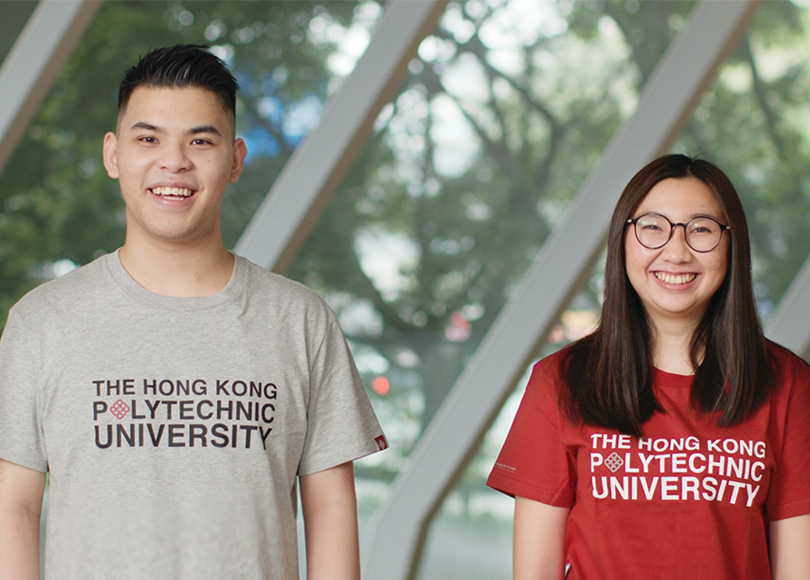 【 #WeArePolyU - Service-Learning • Cultivating Personal Growth】Watch the second episode in our Service-Learning series to learn about the inspirational stories of PolyU students Michelle Sandhika and George Siu, who took part in Service-Learning activities in the past two years.
Michelle spent two weeks in Kampong Speu, Cambodia in the summer of 2019. Not only did she teach local children basic STEM concepts, but she was also able to bond with local university students as well as PolyU students from other academic disciplines. The trip made serving others become something close to Michelle's heart and she is determined to pass on the same spirit to others.
Michelle Sandhika
Department of Computing student
Due to COVID-19, in 2020 George was not able to travel to Cambodia to provide face-to-face service. He could only teach children STEM knowledge via an online platform. Despite the challenges he encountered with the switch to online classes, the children's thirst for knowledge brought George happiness and satisfaction. As a result, he is now instilled with a mission to do more and bring positive changes to the lives of others.
George Siu
Department of Rehabilitation Sciences student
(Posted on 14 May 2021)