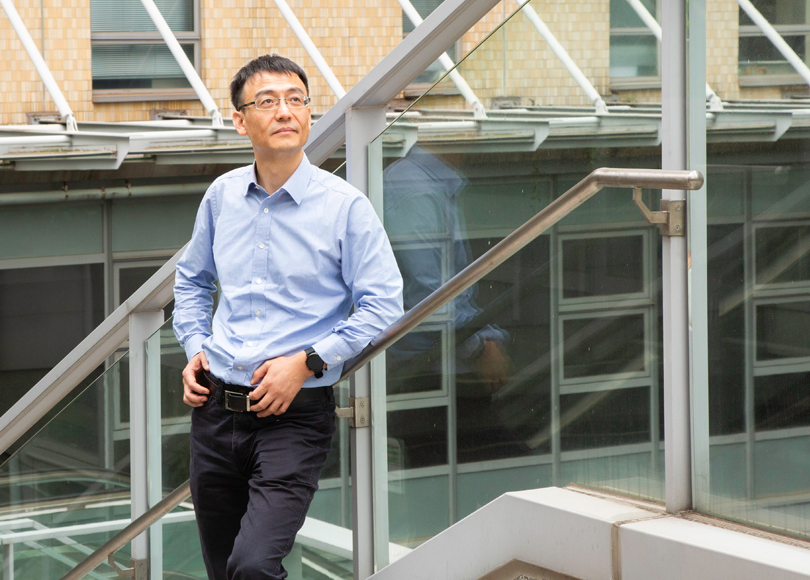 【 #WeArePolyU 】What inspired you to conduct research related to renewable energy?
"As a scientist, I hope to make a positive impact on the world through the deployment of new technology. Prior to joining PolyU, I spent 10 years in the Middle East. The location's abundant supply of solar energy and lack of fresh water led me to acquire a strong belief in the future development of renewable energy."
In order to solve the overheating problem of solar panels that cause losses in energy generation, Dr Wang Peng and his research team came up with a novel solution of attaching a hydrogel-based cooling agent to the underside of the solar panels. The invention's water-capturing and "sweating" functions can effectively cool down overheating solar panels and increase their energy output by almost 20%. Against the backdrop of global warming, Dr Wang and his team will embark on a journey to explore further new technologies related to renewable energy, hoping to inspire others to make an effort in reducing their carbon footprint and contribute to the world's sustainable development.
Dr Wang Peng
Associate Professor, Department of Civil and Environmental Engineering
(Posted on 29 December 2020)