The Master of Design (Smart Service Design) (SSD) is an interdisciplinary specialism focusing on designing at the intersection of business, technology, and human ingenuity to create meaningful service interventions for broader societal and business challenges. This specialism expands the scope of design beyond the current commercialised and compartmentalised professional practices by orienting it towards the socio-technical dimension of design, taking a critical, systemic and human-centred perspective within the context of service design.
The specialism is designed to nurture and develop students' theoretical and practical knowledge of service design. SSD fosters the extension of students' abilities by providing them with a deep understanding of the technological, commercial, societal and organisational contexts of service design, and it demonstrates the transformation of design opportunities into new and sustainable service experiences.
Application Timeline - Sep 2024 Entry
Review deadlines:
Early Round: Nov 16, 2023
Round 1: Jan 18, 2024
Round 2: Mar 7, 2024
Round 3: Apr 30, 2024
Programme application deadline: Apr 30, 2024
Aims
The aims of this specialism are:
to deepen the understanding of end-to-end service journeys and design service ecosystems across multiple services;
to identify how the centrality of users' needs and the interests of different groups of stakeholders in the human-centred design process are complemented in businesses and organisations in the broader service industry, and to apply the same in practice;
to develop and apply service design to a range of business, societal and environmental challenges through studios, collaboration with stakeholders, partners and experts across multiple disciplines, and to use service design at strategic, operational and systems levels; and
to accelerate new service design practices and systems thinking methods to advance students' development of the skill sets and practices required for service innovation.
Also: Employers of MDes Graduates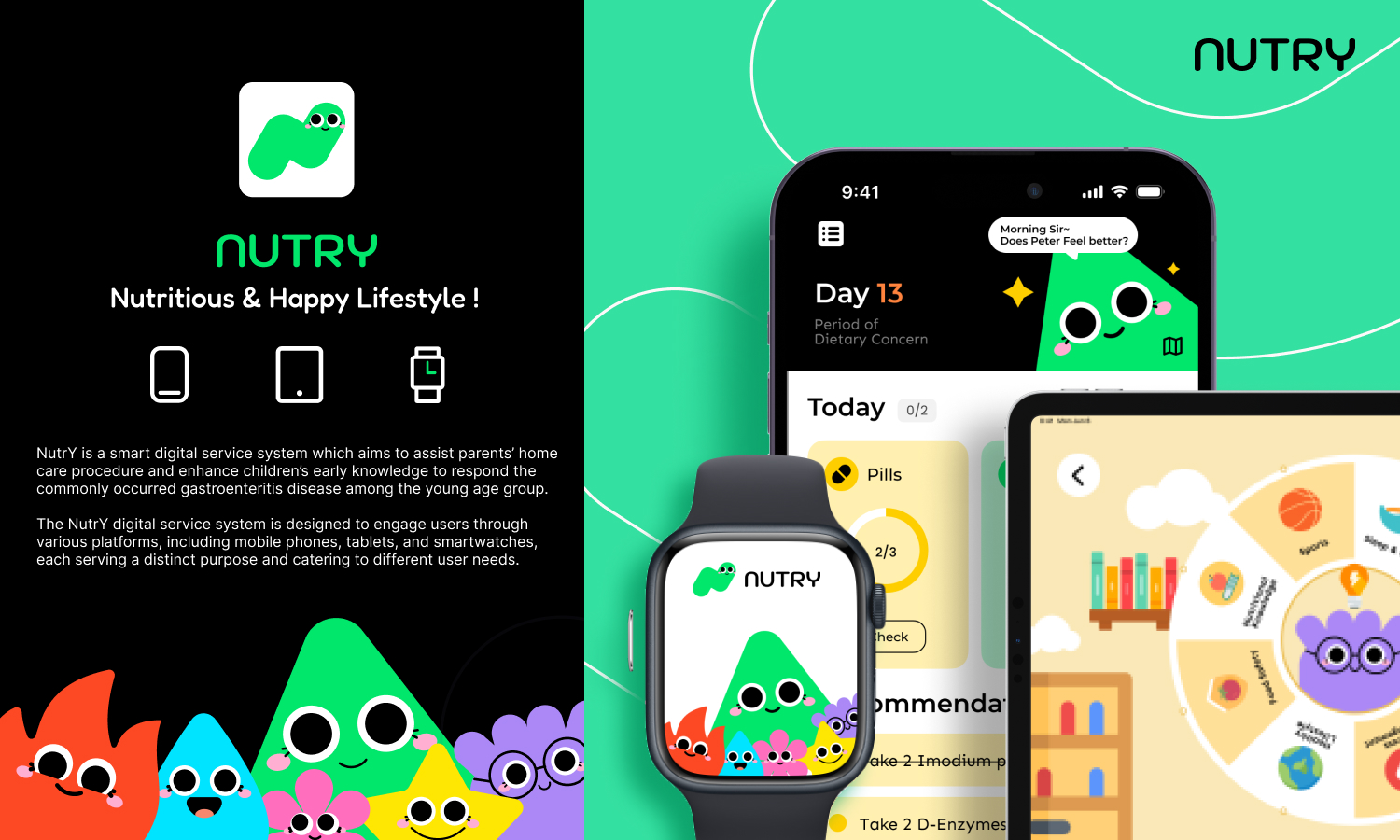 NUTRY - Nutritious and Happy Lifestyle for Children Wellbeing
by Yang Sanqi, Tang Lei, Qi Xiang, Cao Jiahao
Learn more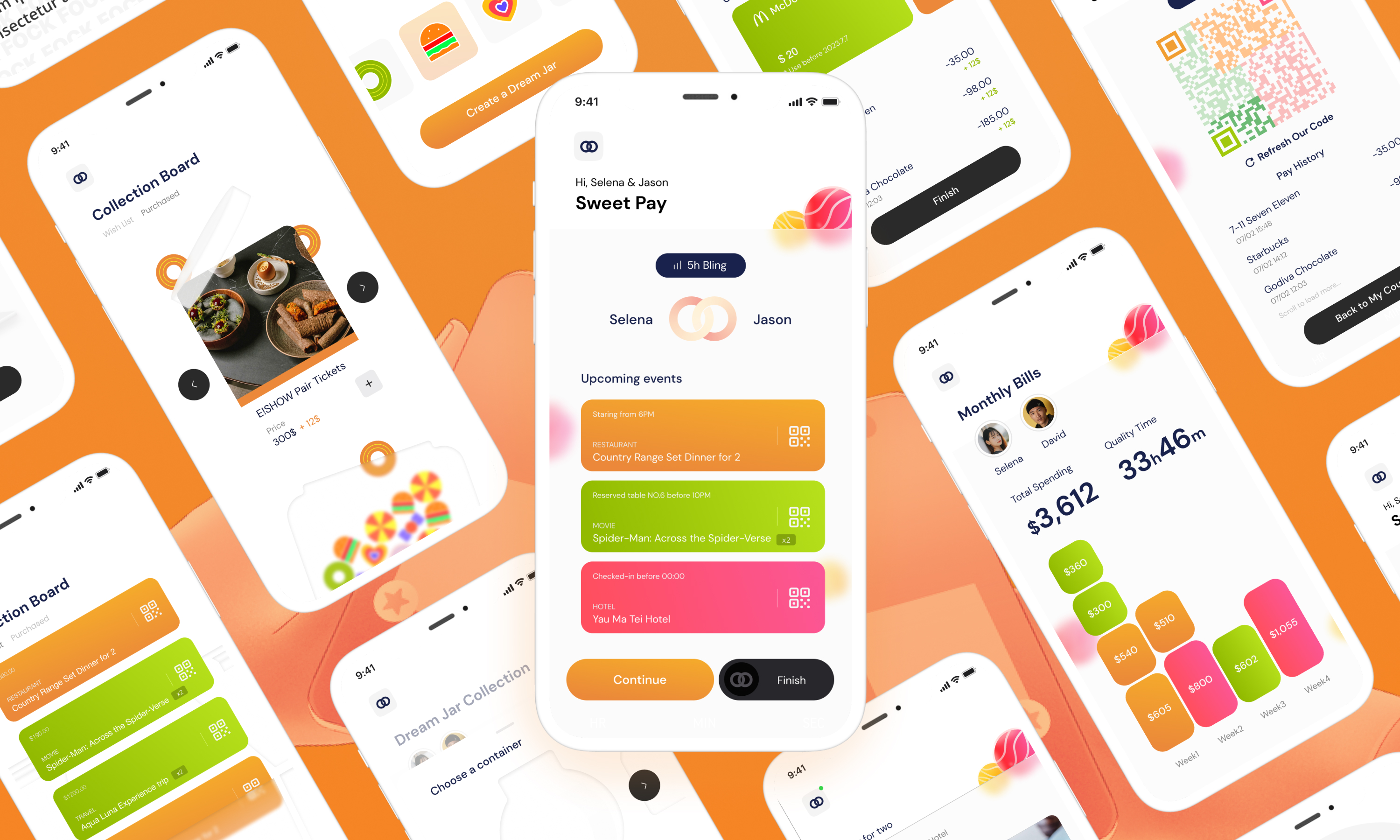 Sweet Bills: Banking Service for HK GenZ Couple
by Qin Jieying (Rachel), Liu Jiayi (Vivien), Lo Ka Weng (Cecilia), Shen Jiaxiong (Isaac)
Learn more