The Ministry of Science and Technology Visit to PolyU
Summary
A delegation from the Ministry of Science and Technology (MOST) visited The Hong Kong Polytechnic University (PolyU) on November 16, 2023 for in-depth academic and research exchanges with PolyU scholars.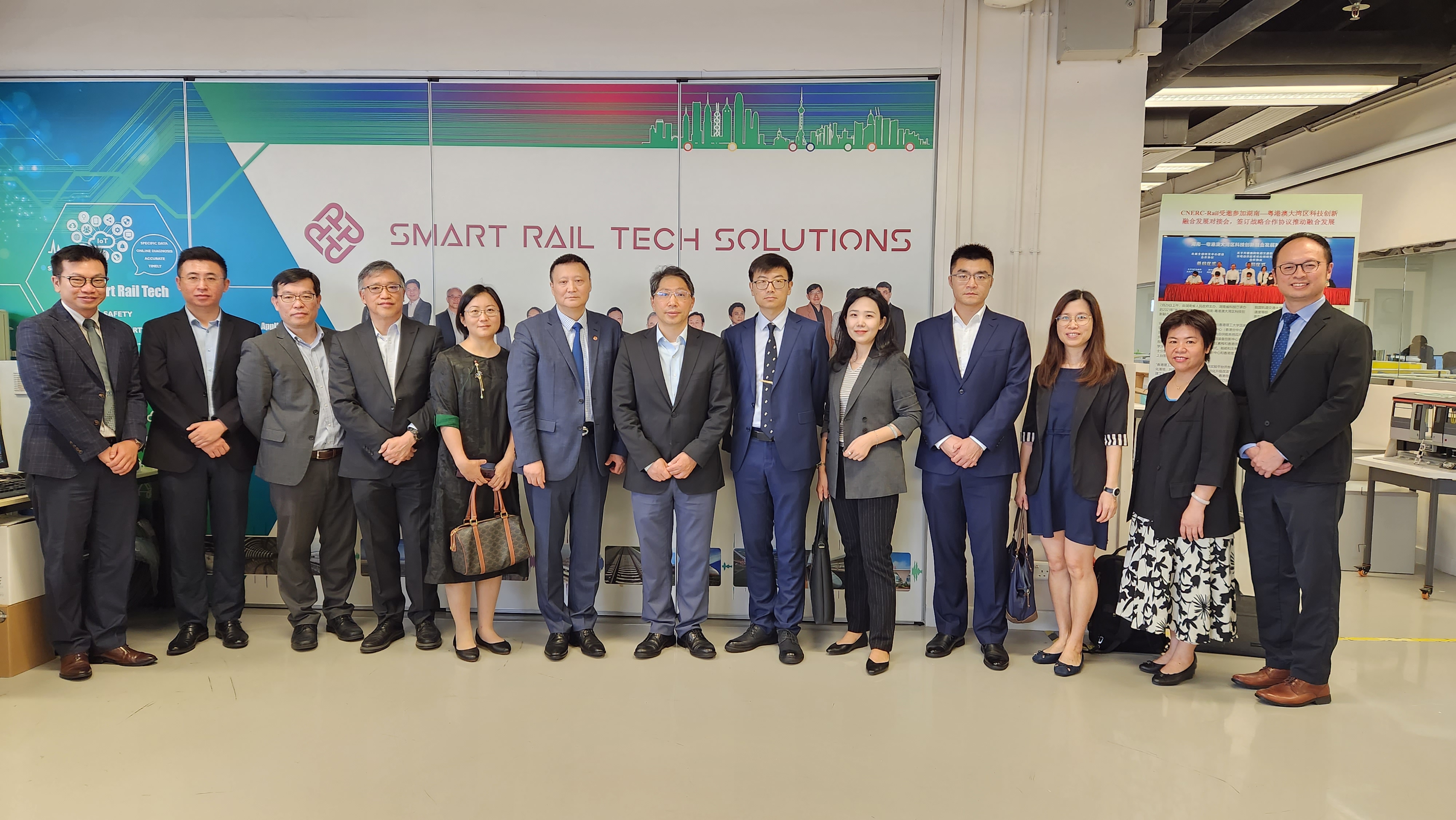 Prof. Zuankai WANG, Associate Vice President (Research and Innovation) of PolyU, welcomed the delegation and introduced the PolyU team. Prof. Yiqing NI, Director of the National Rail Transit Electrification and Automation Engineering Technology Research Centre (Hong Kong Branch) (CNERC-Rail), shared an overview of the CNERC-Rail, research focuses, and industry-academia-research collaborations with the delegation. Professor Kwok Fai CHUNG, Director of the Chinese National Engineering Research Centre for Steel Construction (Hong Kong Branch), presented on "Research and Development of High-Strength Q690 Steel Structures and Engineering Applications."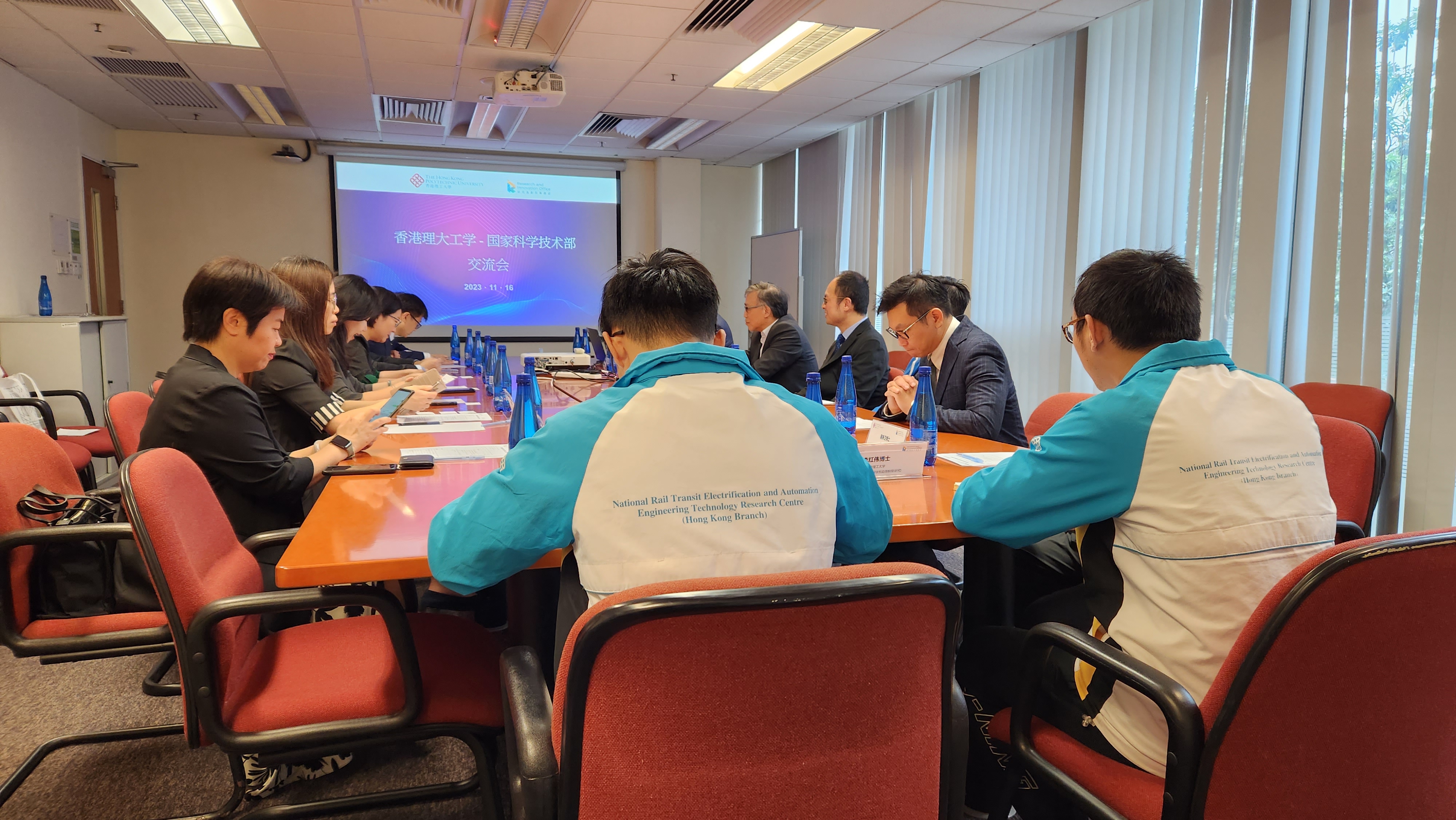 The delegation also visited the CNERC-Rail, which focuses on the development of advanced technologies applicable to railways, aiming to enhance the safety, reliability, and comfort of the national high-speed rail system. The delegation gained a deeper understanding of PolyU's research excellence.
MOST is responsible for formulating the national innovation-driven development strategy, as well as planning and implementing science and technology development, introducing foreign intelligence, and organizing related policies. It coordinates the construction of the national innovation system and reforms in the science and technology system, promoting the establishment of a consultation system for major national science and technology decisions, among other initiatives. (Click here for more information)