Digital Economy Summit 2023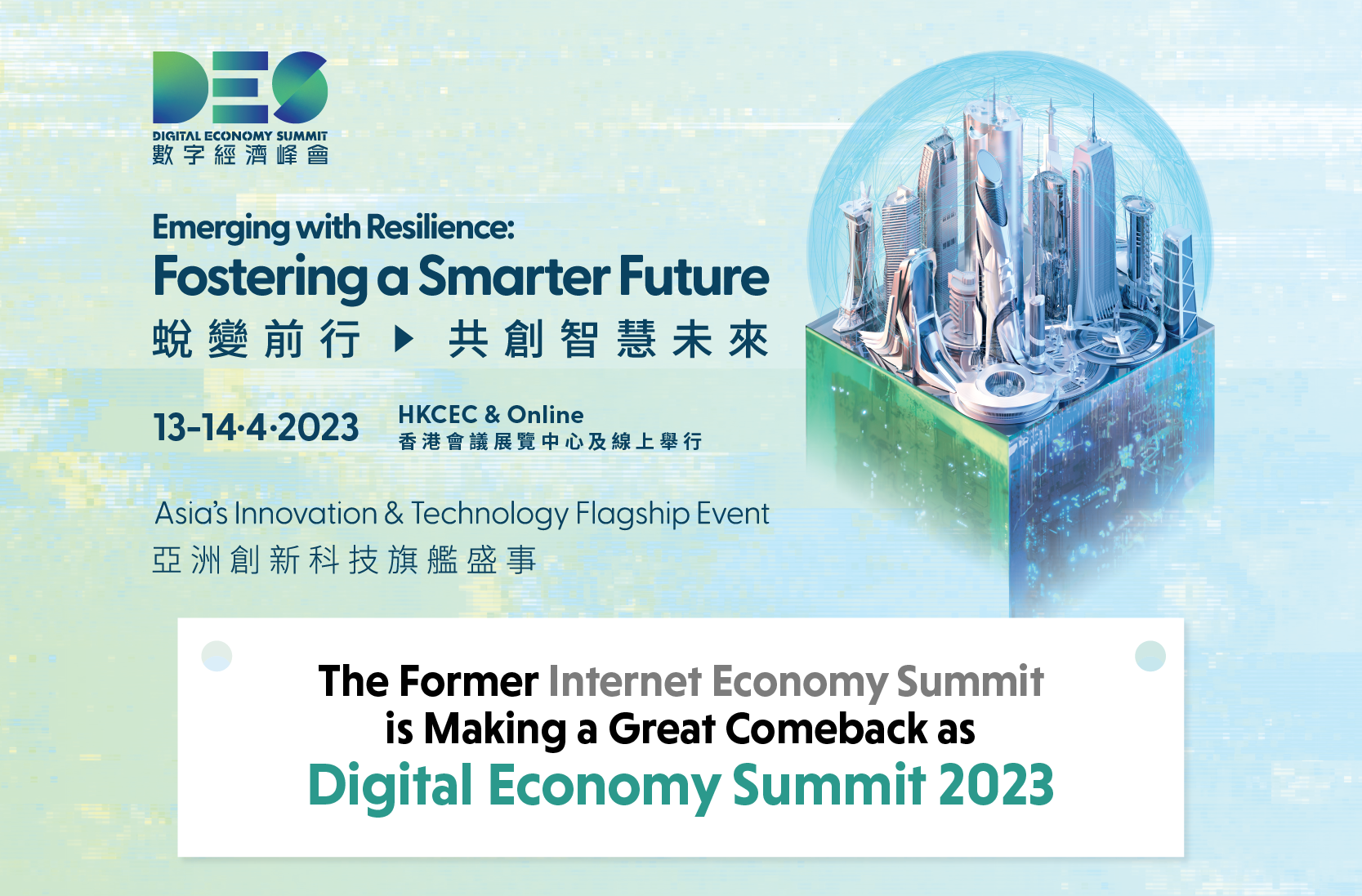 Organiser

Cyberport, Government of HKSAR

Venue

Convention Hall & Theatre 1-2, HKCEC, Wan Chai
Summary
The Digital Economy Summit (DES) organised by the Government of HKSAR and Cyberport will be held on 13-14 April 2023. PolyU, as the Innovation Research Partner which coordinated by RIO, will showcase our impactful technology and innovations at the DES. Global tech giants and prominent industry experts will exchange insights on how the exponential growth of future technology in metaverse, AI/cloud, 5G, smart city and more will define the new normal of smart economies and re-create future sustainable societies.
Event Details
Date: 13-14 April 2023 (Thur-Fri)
Time: 09:00 – 18:00
Venue: Convention Hall & Theatre 1-2, Hong Kong Convention and Exhibition Centre (1 Expo Drive, Wan Chai, Hong Kong)
A few free tickets are available on first-come-first-served basis for members of the PolyU community. Should you be interested, please register HERE. Successful registration will be notified by email soon.