International Symposium on Colour Imaging and Metaverse cum Launching Ceremony of Colour Imaging and Metaverse Research Centre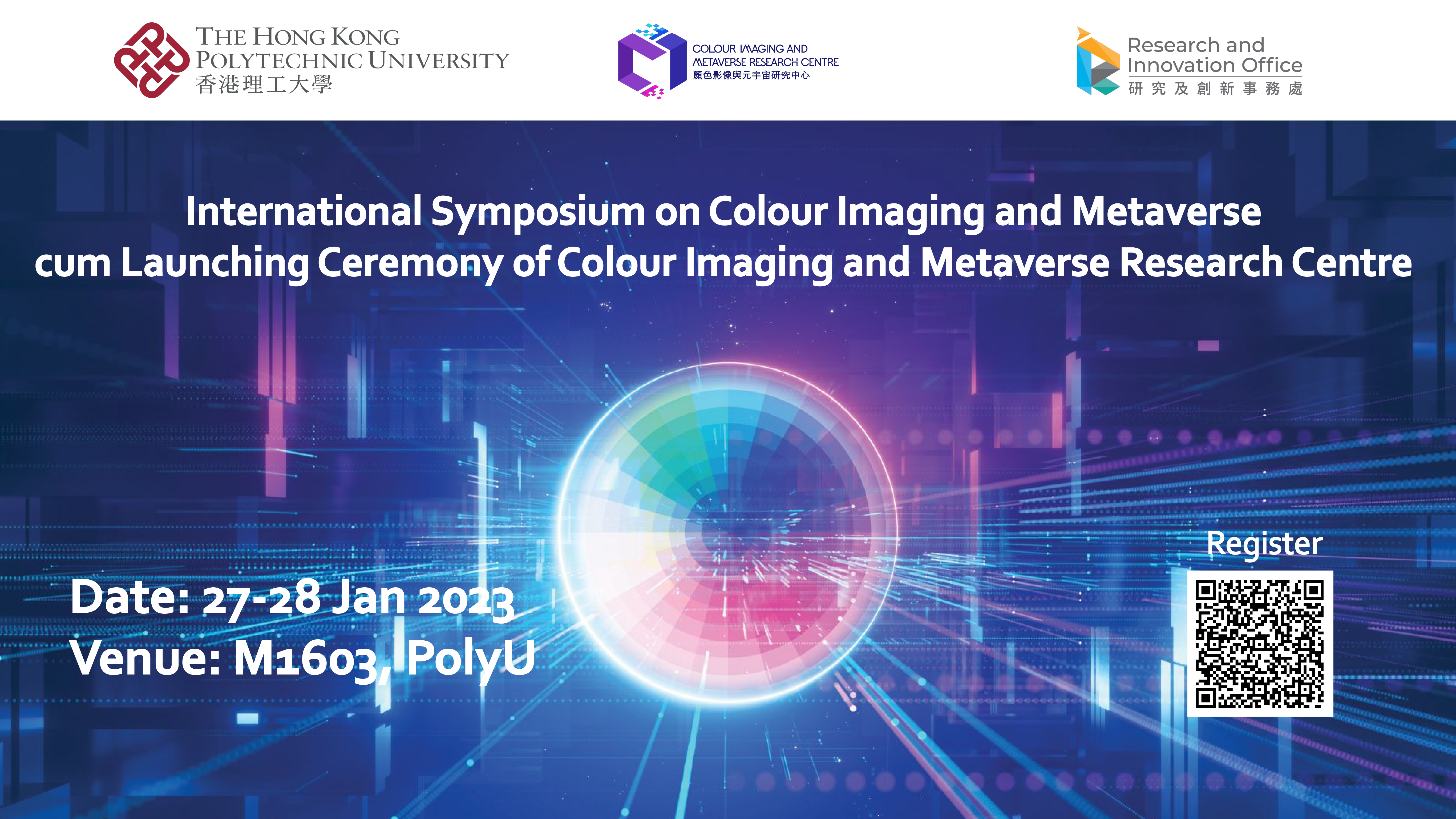 Summary
The International Symposium on Colour Imaging and Metaverse cum Launching Ceremony of Colour Imaging and Metaverse Research Centre will be held on 27-28 Jan 2023 (Fri-Sat).  Famous researchers and world-leading industrial partners such as Meta, ByteDance, SenseTime and Huawei will share their insights about the latest research and development on colour and imaging technologies as well as various metaverse-enabled systems e.g. virtual reality (VR), augmented reality (AR), and mixed reality (MR).
Event Details
Date: 27-28 Jan 2023 (Fri-Sat)
Venue: M1603 / Online
Language: English
Rundown: https://www.polyu.edu.hk/rio/docdrive/Marketing/ISCM_Rundown.pdf
Onsite participation will be available on first-come-first-served basis. Confirmation email will be sent prior to the event date.