AiDLab Seminar Series 03 - Webinar: AI & Design for Social Good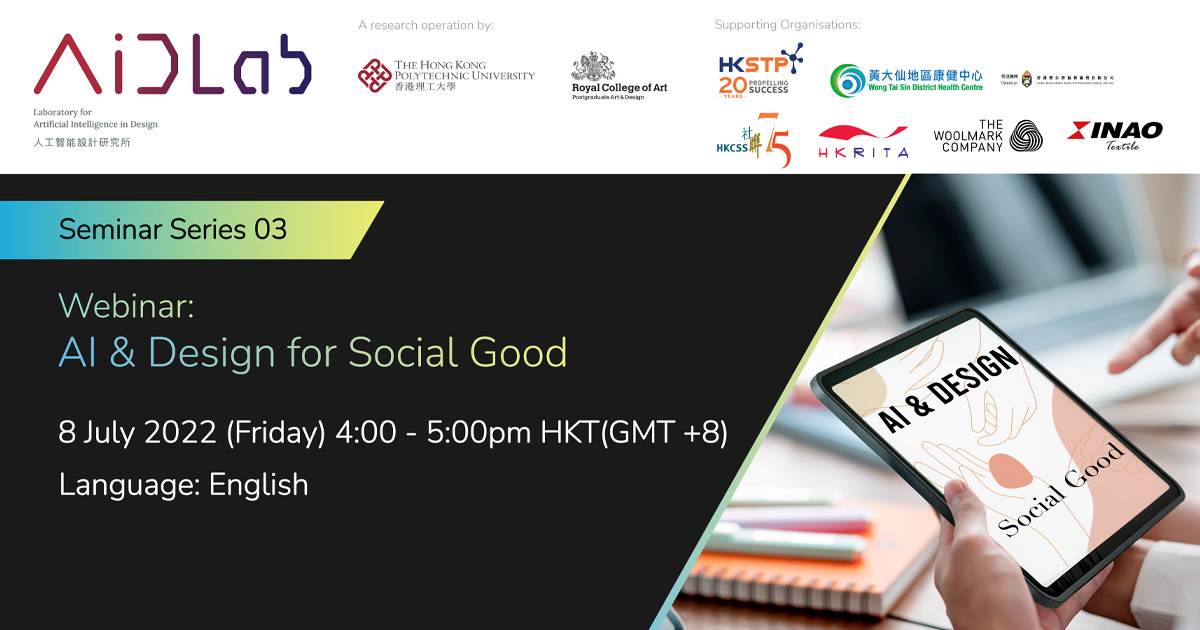 Summary
AiDLab strives to shape a future where AI and design combine creatively for the benefits of mankind. During the webinar, Dr Jeanne Tan will illustrate how her intelligent textile system can facilitate multi-sensory therapy, while Mr Rama GHEERAWO will share his latest research on 3D Modelling for Wellbeing. Ms Elsa LEE and Ms Anne TOOMEY have also been invited to share their takes on the topic.

Language: English
Topics & Speakers:
 
Empowering communities with AI creative innovations
Dr Jeanne TAN
Associate Professor, Institute of Textiles and Clothing, The Hong Kong Polytechnic University & Centre Assistant Director, AiDLab
 
Dr Elsa LEE Sau Ha
Executive Director, Wong Tai Sin District Health Centre
 
Inclusive Tech: AI meets Inclusive Design
Mr Rama GHEERAWO
Director of The Helen Hamlyn Centre for Design, Royal College of Art
 
Moderator:
Ms Anne TOOMEY
Head of Programme, Textiles, School of Design, Royal College of Art
For more information, please visit
https://www.aidlab.hk/en/event-detail/seminar-series-03
For registration, please click HERE.
For enquiry, please send email to mkt.gp@aidlab.hk