Smart Traffic Fund Briefing Session 2022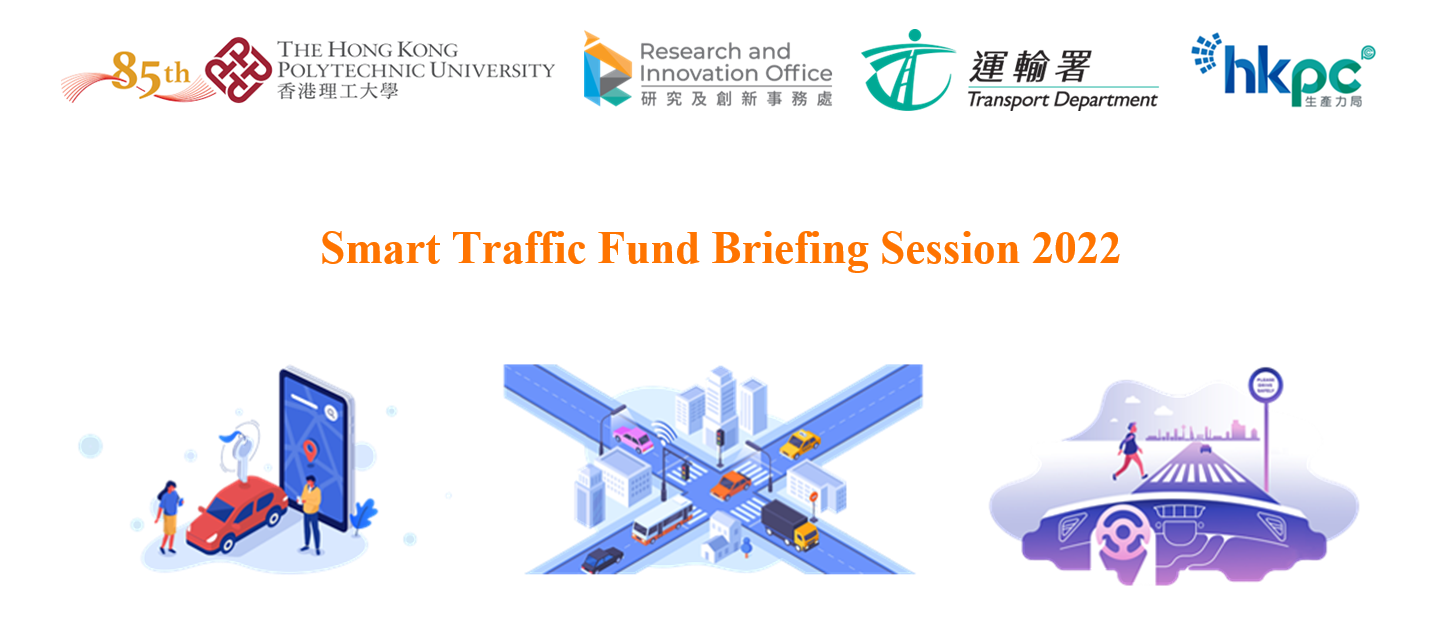 Summary
You are cordially invited to join the Briefing Session on Smart Traffic Fund which was launched by the Transport Department (TD) and Hong Kong Productivity Council (HKPC) in 2020.
This Fund aims to provide support for local organisations or enterprises to conduct research and application on vehicle-related innovation and technology in the following objectives:
1. Enhancing convenience of motorist;
2. Enhancing efficiency of the road network or road space;
3. Improving driving safety.
Event Details
Date: 24 June 2022, Friday
Time: 3:00pm - 4:30pm
Venue: Online via Zoom (Details will be sent via email)
Speaker: Representatives from HKPC and TD
The briefing session will cover:
• Application details
• Assessment criteria
• Project examples
• Q&A session
Should you be interested to join, please
register
by
23 June, 2022
.