---
In the seventh episode of PolyU FCE Impact Case Studies 2023 video series - "Urban big data analytics for COVID-19 risk prediction and control" was published. It shared the research output - a series of extended Weighted Kernel Density Estimation (E-WKDE) models for short-term prediction of COVID-19 symptom onset risk by Prof. John SHI, Chair Professor of Geographical Information Science and Remote Sensing of the Department of Land Surveying and Geo-Informatics (LSGI), Director of Smart Cities Research Institute (SCRI), and his team.
The models presented offer an improvement over traditional COVID-19 risk predictions, as they can accurately predict the transmission trend for a period of 4 to 5 days. These models have been utilized for various purposes, including assessing the impact of the Wuhan lockdown on decreasing the risk of infection in other parts of China, devising a vaccine distribution plan based on risk for Hong Kong, examining the transmissibility of different variants of SARS-CoV-2, and evaluating the effectiveness of global anti-epidemic measures. Since the beginning of 2020, the team has submitted over 40 reports to the Hong Kong Government utilizing the predictions from the E-WKDE model as a point of reference in evaluating COVID-19 control measures.
Let's check out the video and explore these fabulous technologies!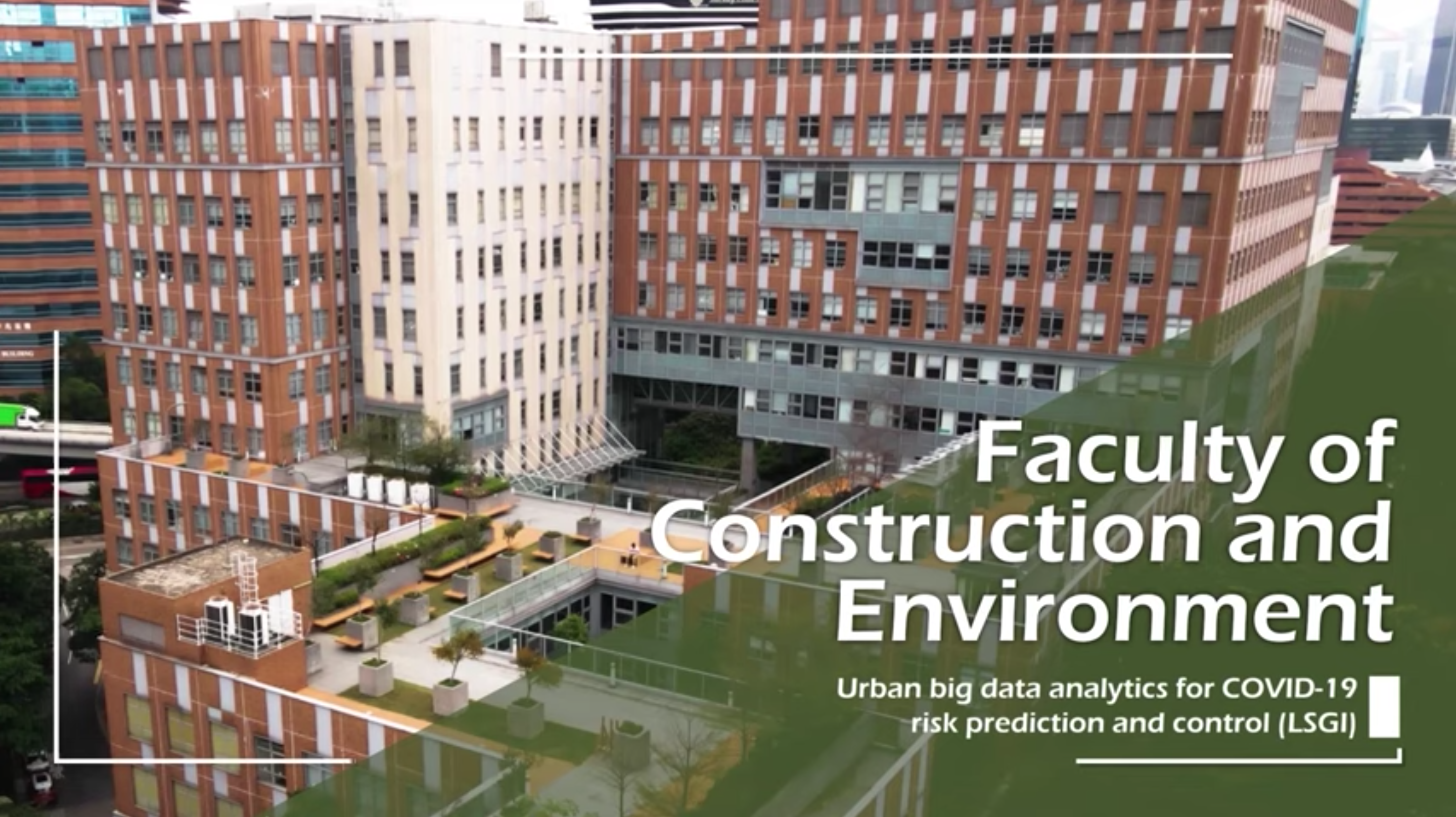 ---