---
The International Graduate Workshop on Geoinformatics 2022 was successfully held online on December 5-6. IGWG 2022 was hosted by the Department of Land Surveying and Geoinformatics (LSGI), The Hong Kong Polytechnic University, and co-organized by the Institute of Remote Sensing and Geographic Information System (IRSGIS), Peking University, and the State Key Laboratory of Information Engineering in Survey, Mapping and Remote Sensing (LIESMARS), Wuhan University. Thanks to the enthusiastic support and active engagement of staff, students and researchers, the number of participants in the VooV meeting and live streaming platform has surpassed 10,000 times.
Prof. LIU Zhizhao (Associate Head of LSGI) hosted the opening ceremony of IGWG 2022 and introduced the distinguished participants. Then Prof. CHEN Wu (Head of LSGI) offered the welcome address for the workshop, followed by the guest address delivered by Prof. HUANG Zhou (Vice Director of IRSGIS) and Prof. WU Huayi (Vice Director of LIESMARS). Dr. Bridget Scanlon, a Senior Research Scientist at the Bureau of Economic Geology, Jackson School of Geosciences, University of Texas at Austin, kicked off the workshop with an excellent keynote address.
The workshop consisted of seven sessions, and a total of 56 research graduate students did wonderful sharing. Moreover, the research students involved in many in-depth discussions with senior professors and young faculty representatives in geoscience area. There are lots of fruitful interactions with the audience in the Q&A part.
During the round table session, outstanding student representatives and excellent young faculty representatives deeply discussed cutting-edge science questions and shared their research experiences.
Next, Prof. CHEN Wu delivered a concluding address and presented awards to the outstanding presenters of the workshop at the closing ceremony.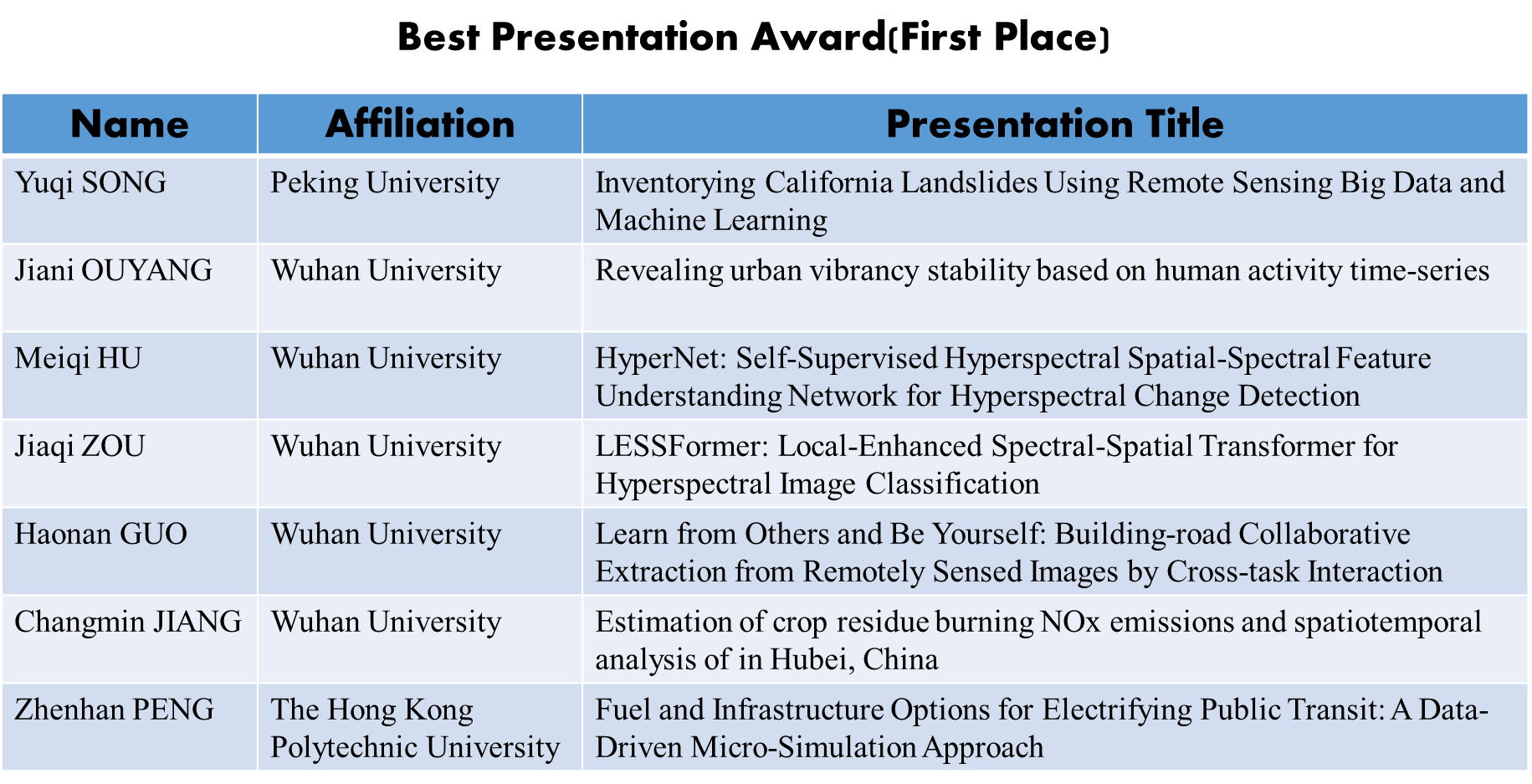 Finally, Prof. LIU Zhizhao declared the successful close of IGWG2022 and thanked all the faculty and students for their participation.
---