Green IT Tips - Digital note-taking tool brings convenience
No matter you are a staff or a student, you may often need to take notes during classes or meetings to jot down key points that may otherwise slip your mind. There are digital solutions to help, and you need not rely on a pen and paper to do note-taking.
Microsoft OneNote is currently available to all PolyU staff and students for FREE. There are a number of benefits with using Microsoft OneNote:
With OneNote App installed on your desktop computers, laptops and mobile devices, you can have easy access to your notes and records anytime and from anywhere.
URLs and digital images can be easily copied and pasted to your notes.
Voice messages can be recorded.
Ideas can be easily sketched on tablets.
You can search through your notes using keywords, thus saving time to flip through the many pages of a paper notebook.
Notes can be easily shared with others who can also contribute at the same time.
Click here to learn more about OneNote.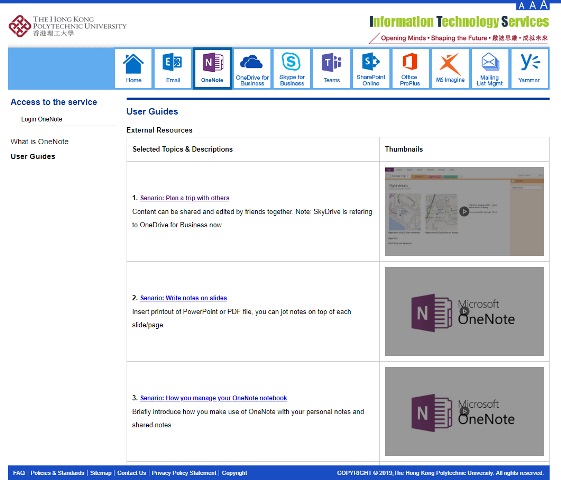 Microsoft OneNote is now available to all PolyU staff and students