Campus Greenery - Big-leaved Fig (大葉榕)
Big-leaved Fig is a large and deciduous tree which can grow up to 18m tall. It grows slowly but can grow well in most conditions. It can withstand strong wind and provide a very ideal shading function. It has very distinctive buttress and prop roots that you won't miss.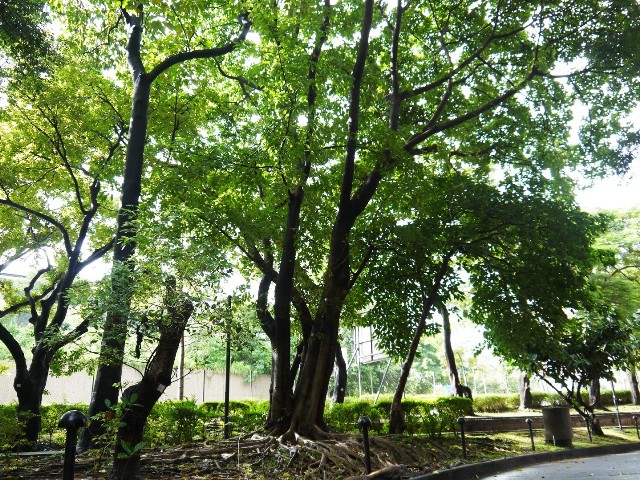 Big-leaved Fig on the campus jogging tack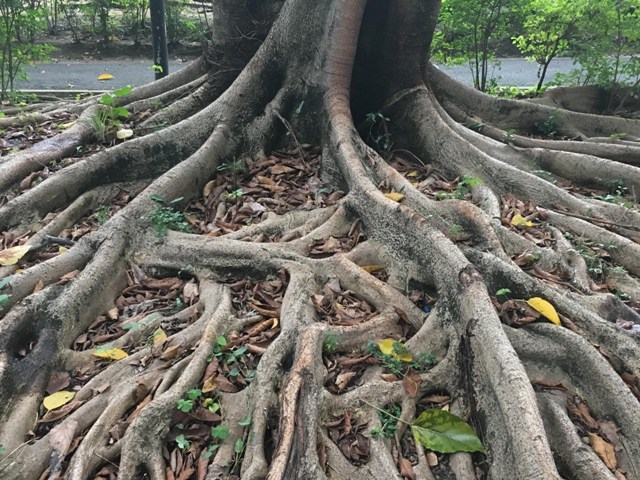 Buttress of Big-leaved Fig
You can find Big-leaved Fig around BC Wing and the jogging track on PolyU campus. To learn more about the trees at PolyU, do check them out from TreeMap@PolyU.