Hall residents to support green activities
At times when typhoons and roaring heat attacked, Hung Hom Hall student residents realized that serious action was required to prepare for what's coming and to prevent further catastrophic change. The Green Green Hall Community (GGHC) is presently recruiting a new batch of members for the 2017-18 academic year, and will kickstart the semester activities starting from October with activities ranging from awareness movie night, Jam workshop, no AIRCON nights, to shoreline cleanups.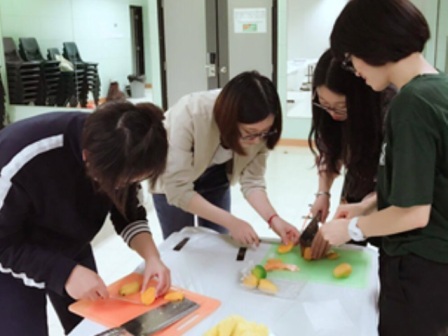 Hall activities to arouse students' awareness on green issues around us
Disclaimer: The above-mentioned activity is not organized by Campus Sustainability Committee or Campus Sustainability Office, PolyU. The information provided here is for reference only and please contact the organizer directly for details.