PolyU Racing Team ready for HKF-01e
HKPolyU Racing, the first and only formula racing team formed by local university students, is ready to compete against 42 other teams from institutions of the Chinese mainland in the Formula Student Electric China (FSEC) in Xiangyang in October 2017.
The HKPolyU Racing team is comprised of over 70 PolyU student members from different faculties. It took the team two years to design and manufacture the car, and the team has obtained support and guidance from more than 20 academic and technical staff of PolyU, the various engineering facilities on campus and also industry partners. This is an extraordinary experience and learning journey for the students in pursuing their dream, and also to testify their abilities to integrate their theoretical knowledge with the practical skills in design and manufacturing an electric racing car.
Read more about the story at https://goo.gl/33urkF and show your support to them at their facebook page – HKPolyU Racing.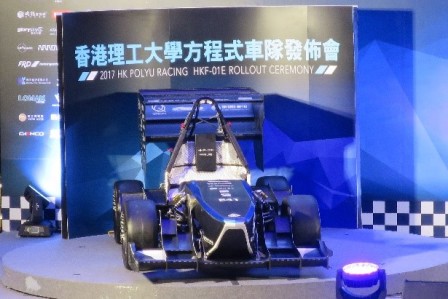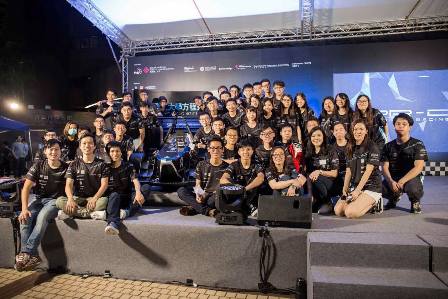 The HKPolyU Racing team and their self-designed electric racing car at the rollout ceremony