Stream Code
DFA (Full-time)
DPA (Part-time)
Normal Duration 2 years (Full-time)
3 years (Part-time)
Programme Intake Around 20
Credits Required for Graduation
51
[8 Taught Subjects (24 credits), 2 Residential Workshops (1 credit for DBA Residential 1 and 2 credits for DBA Residential 2) and a Thesis (24 credits)]
Local Application Deadline 30 Apr 2024
Non-Local Application Deadline 30 Apr 2024
Programme Leaders
Programme Director
Prof. Brian Kei
BEng, DBA
Deputy Programme Director
Prof. Man Kwong Leung
BA, MSocSc, PhD
Remarks
Mode of Study: PolyU DBA is a mixed-mode programme. Students may pursue their DBA studies with either a full-time study load (taking 9 credits or more in a semester) or a part-time study load (less than 9 credits in a semester).
Duration of Study: Students who wish to extend their studies beyond normal duration should submit an application to the Research and Postgraduate Studies Section of the Faculty of Business for consideration.
Aims and Characteristics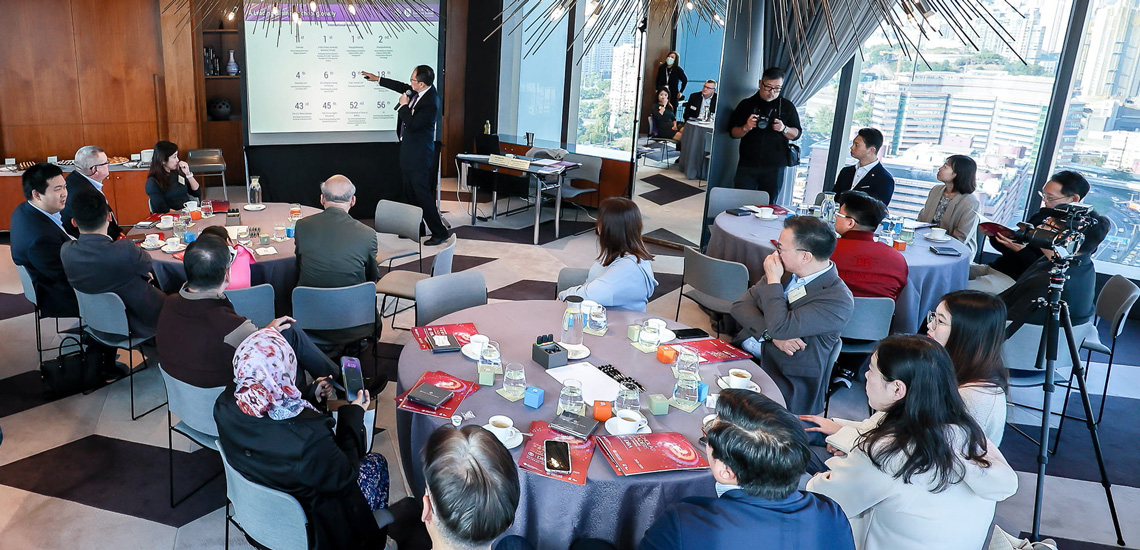 Special Features
Earn a professional doctorate

Transform your knowledge and experience into a practice-based academic framework

Trust our experience: the PolyU DBA has been running for 27 years. The first professional doctorate in business administration launched in Hong Kong, it has the largest DBA alumni community in Hong Kong, and on the Chinese mainland.

Choose your preferred study mode: two-year full-time or three-year part-time

Gain an understanding of the impacts of digital technology and develop an appreciation of digital transformation to strengthen leadership and performance
Programme Aims
This programme aims to educate senior executives to be the "scholar-leaders", who are able to apply research findings in solving the real-world management problems. It has been designed to integrate academic study and management practice in a way which will form a significant part of an individual's business career.
On completion of the programme, students will be able to advance their knowledge, skills and intellectual abilities as defined in the broad learning outcomes which are underpinned by specific learning objectives below:
General Business Knowledge
Learning Objective: Broaden, update and deepen students' knowledge of business administration in general with an appreciation of digital transformation in the business world.

Specialist Knowledge
Learning Objective: Acquire an in-depth knowledge of a specialist area including some basic understanding of the impacts from digital technology.

Applied Research
Learning Objective: Sharpen students' ability to conduct original applied research and ethical awareness in business administration.
Characteristics
Accreditations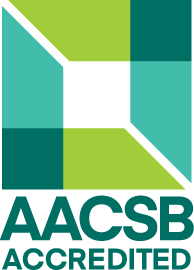 The Faculty of Business was accredited by AACSB International (The Association to Advance Collegiate Schools of Business) in 2010 in recognition of our business education.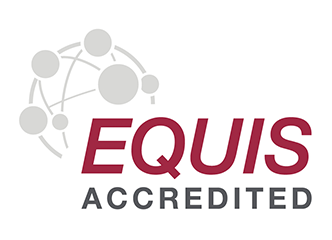 The Faculty of Business was accredited by EQUIS (EFMD Quality Improvement System) in 2007 in recognition of our programmes, research and associated activities.
International Collaborations
To enhance the international dimension and academic vigour of PolyU DBA, collaborations have been established with the International Institute for Management Development (IMD) in Switzerland and The London School of Economics and Political Science (LSE) in London, U.K..
IMD's open executive education programmes have been ranked first in the world by the Financial Times for the last nine years in a row (2012-2020).

LSE has been ranked top in Europe, and second in the world, in social sciences and management subjects for the ninth consecutive year in the QS World University Rankings by Subject 2021.
Technological Element in the Curriculum
To help students embrace technological changes and digital transformation, five elements, namely Artificial Intelligence, Blockchain, Cloud Computing, Data Science, and Entrepreneurship, have been embedded across a wide range of subjects.
Our curriculum is aimed at fostering awareness about the impact of technology innovations in addition to enabling students to handle data and adopt technology to tackle business and organizational issues while enhancing management and leadership.
Messages from Distinguished Alumni / Outstanding PolyU Alumni Award Winners
Any technology or innovation is a means to achieve the end, that is, to improve the quality of life of humankind. The DBA programme is one of the best means to achieve this end.
CHAN Chung Yee, Hubert, JP
BEng, EMBA, DBA (2008)
Chairman and CEO
HKC International Holdings Limited

Outstanding PolyU Alumni 2013 Award winner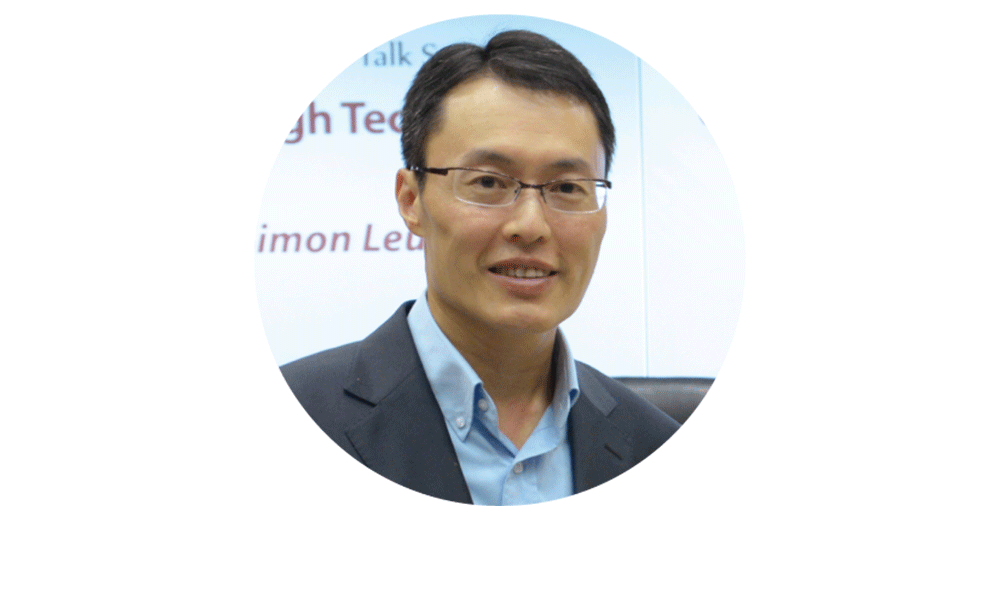 Lifelong education is a valuable learning experience and PolyU DBA provided me with more than I had expected. I am more than willing to share my experience with the future generations.
HO Chi Shing, David, JP
DBA (2002)

Outstanding PolyU Alumni 2015 Award winner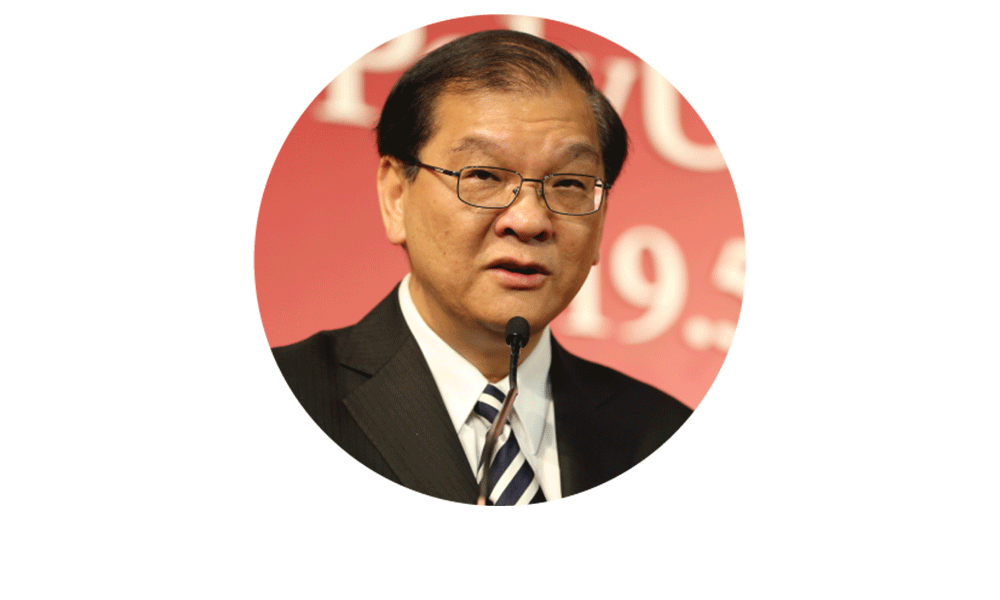 The DBA programme helped me to appreciate versatility and dynamism, expand my horizons, and enable me to go beyond business into building social capital in Hong Kong.
KWAN Ngan-hing, Edith
DBA (2003)
Distinguished Fellow
Hong Kong Computer Society
Vice Chairperson
The Hong Kong Society for Rehabilitation

Outstanding PolyU Alumni 2015 Award winner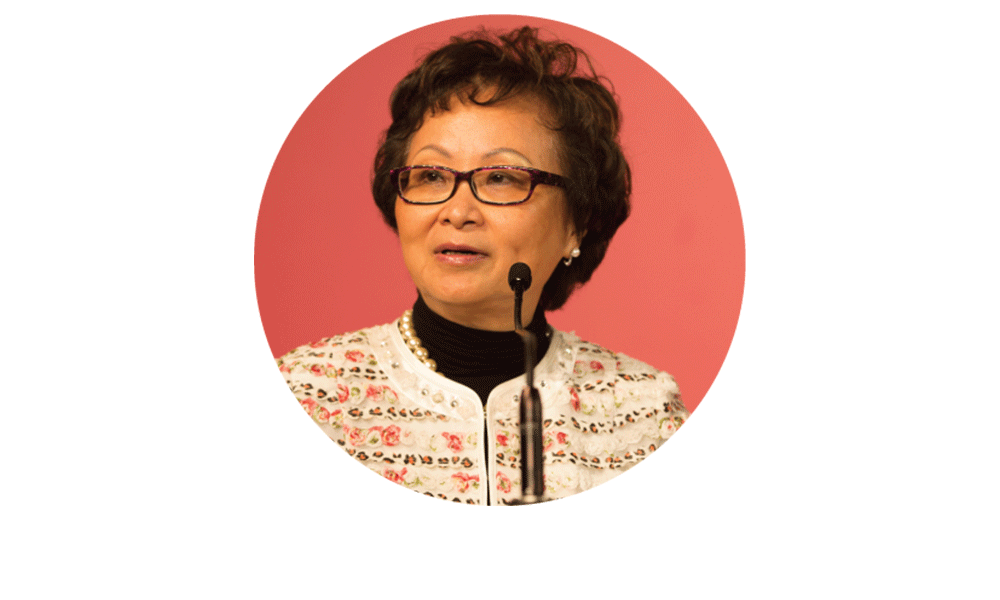 The DBA programme is such a marvellous bridge between the real-life work experiences and the academic theories. The theories help practitioners reinforce and endorse how they manage their day-to-day challenges while the experiences support more fruitful academic discussions. It is worth every piece of effort you spent during the years on this programme!
Ir LEUNG Kai-yuen, Kelvin
MA (Cantab), DBA (2010), FCIM, FCILT, FMBA, MHKIE
CEO
Asia Pacific
DHL Global Forwarding (Hong Kong) Limited

Outstanding PolyU Alumni 2021 Award winner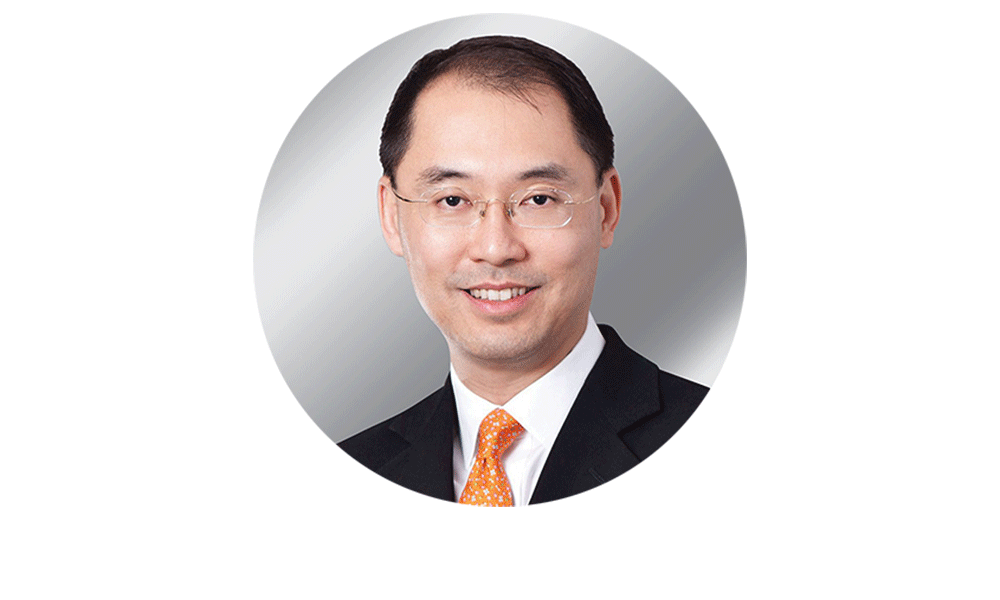 The rigorous academic regime, demand for meticulous research and in-class sharing sessions enabled me to better understand how I could apply academic theories in the real world of business.
Ir LEUNG Kwong Wai, Humphrey, JP
MSc, DBA (2010)
Founder and CEO
Growgreen Limited

2014 University Fellow (PolyU)
Outstanding PolyU Alumni 2003 Award winner
Member of PolyU Council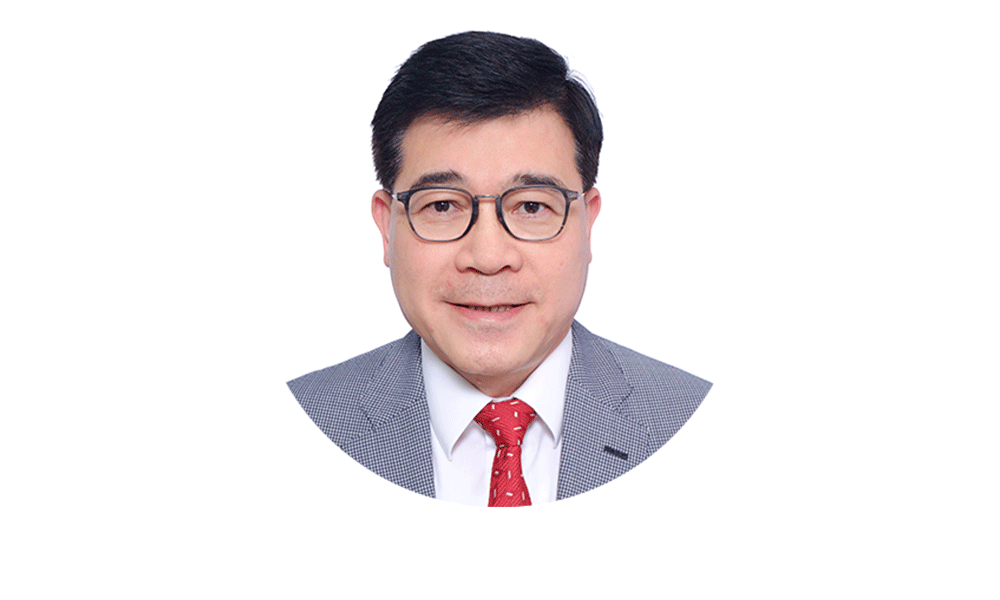 PolyU's DBA is the region's first professional doctorate programme in business management. Its combination of research methods and practical orientation has given me insightful perspectives on leadership and quality management, which led me to a comprehensive inspection and analysis of the construction industry, my area of profession.
Ir WONG Kwok Keung, GBS, SBS, JP, FHKEng
DBA (2016)
Group Chairman
Kum Shing Group

Outstanding PolyU Alumni 2017 Award winner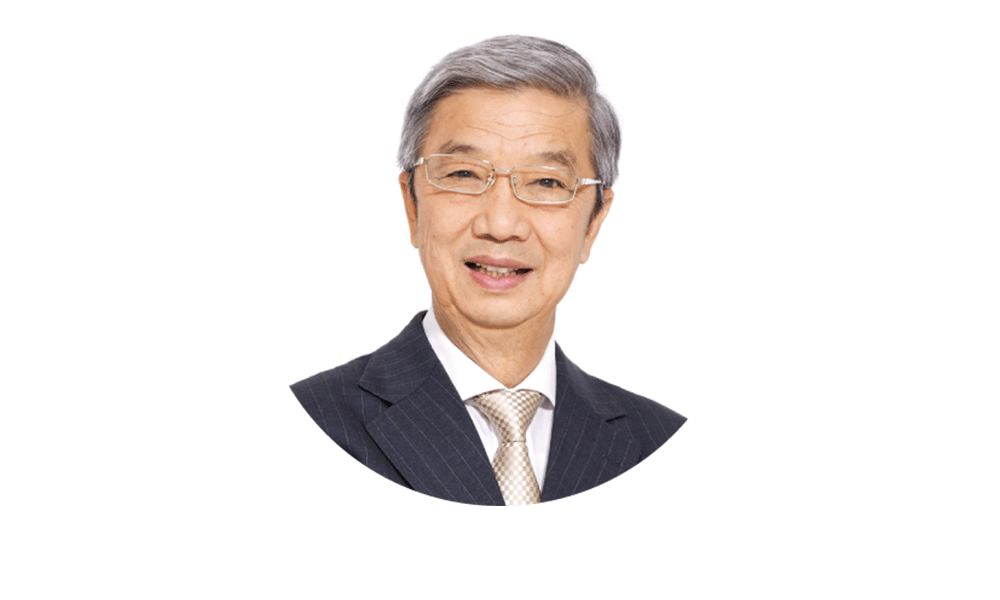 I have garnered a lot of success in business through hard work and experience, but I am no scholar. Hence, the DBA experience was daunting, yet so impactful. Through my studies, I discovered that my work solutions connected back to theories taught in our courses, which grounded my confidence as an industry leader. I learned with people from all walks of life; they broadened my perspective on innovation and humanity.
WONG Siu Wah, Alex
DBA (2019)
Chairman and CEO
King's Flair International (Holdings) Limited
Adjunct Professor
Department of Management and Marketing, PolyU

2016 University Fellow (PolyU)
Honorary Doctor of Business (Swinburne University of Technology-Melbourne)
Outstanding PolyU Alumni 2021 Award winner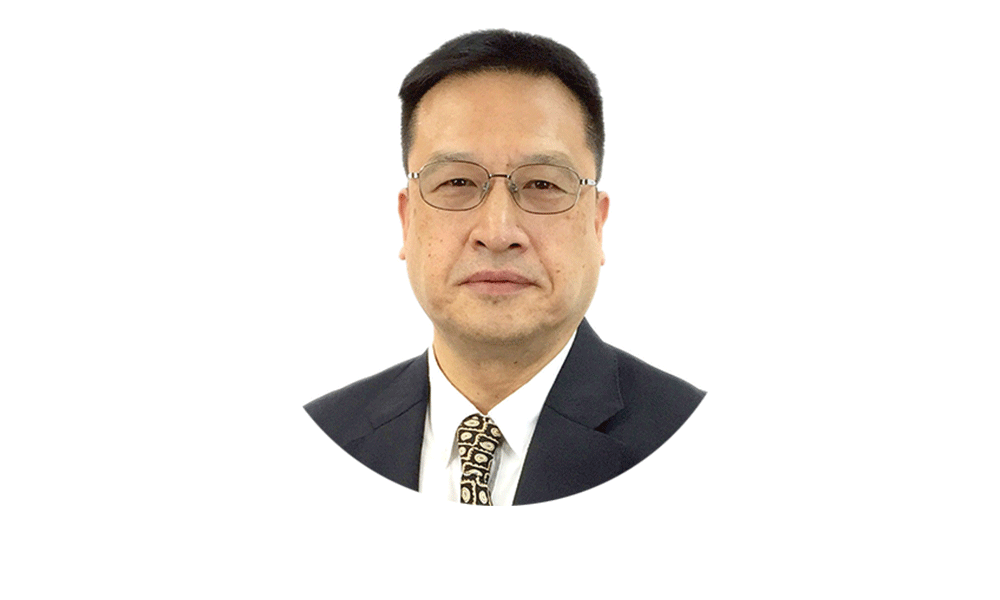 I have made numerous investments in my life, and the investment in DBA is definitely the one that has given me the highest return on investment.
YUEN Man Chun, Royce, JP
MA, DBA (2000)
Co-Founder and Co-CEO
MaLogic Holdings Limited
Professor of Practice (Marketing), PolyU

2014 University Fellow (PolyU)
Outstanding PolyU Alumni 2009 Award winner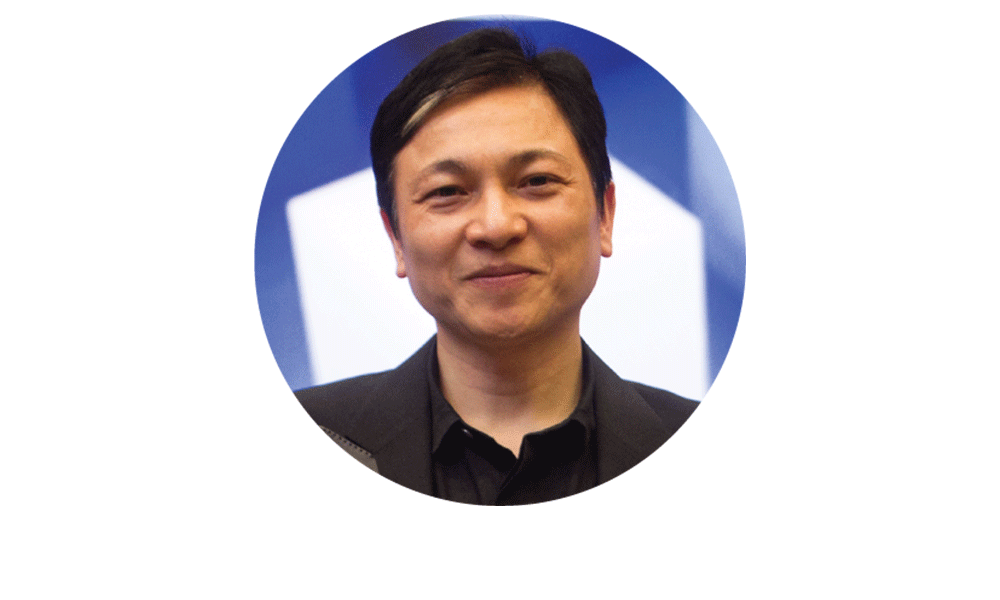 The DBA programme enabled me to learn scientific research methods, deepened my sense of innovation, and enhanced my insight into many things. The collision of thoughts among classmates and learning from the professors and thesis supervisors were unforgettable experiences that would benefit me for life.
CHENG Chung Ngam, Rocky
BSc, BEng, MSc, EMBA, DBA (2019)
Chief Information Officer
Bank of China (Hong Kong) Limited
President
Hong Kong Computer Society

PolyU DBA Best Thesis Awardee 2019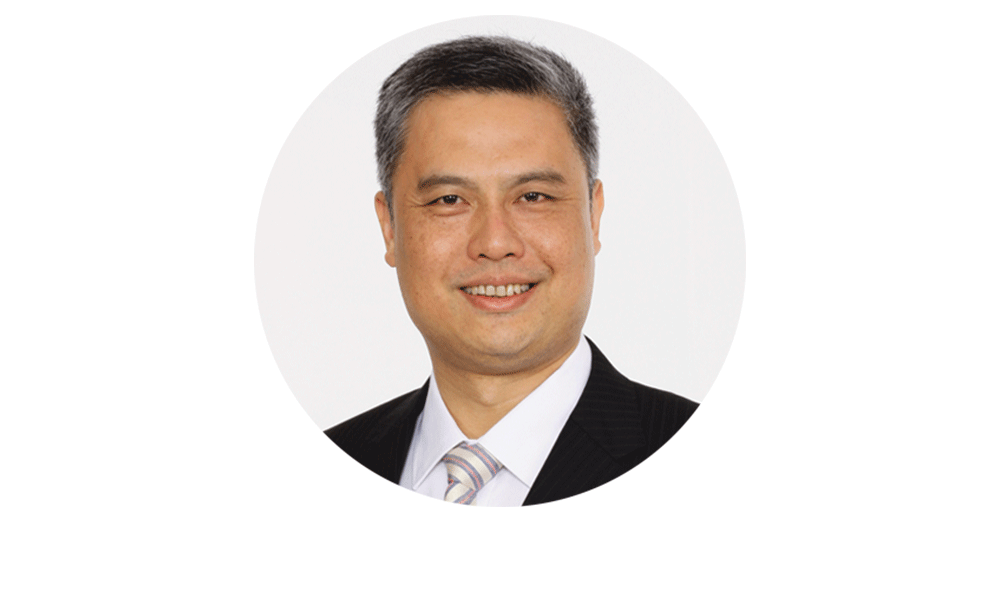 Academic theory and practical solution are generally hypothesized as contradictory in many cases. The DBA programme enabled me to pull these two seemingly different concepts together, solving practical problems more academically and researching academic issues more practically.
CHEUNG Wah Keung
BBA, MSc, DBA (2013)
Chairman
Shinhint Acoustic Link Holdings Limited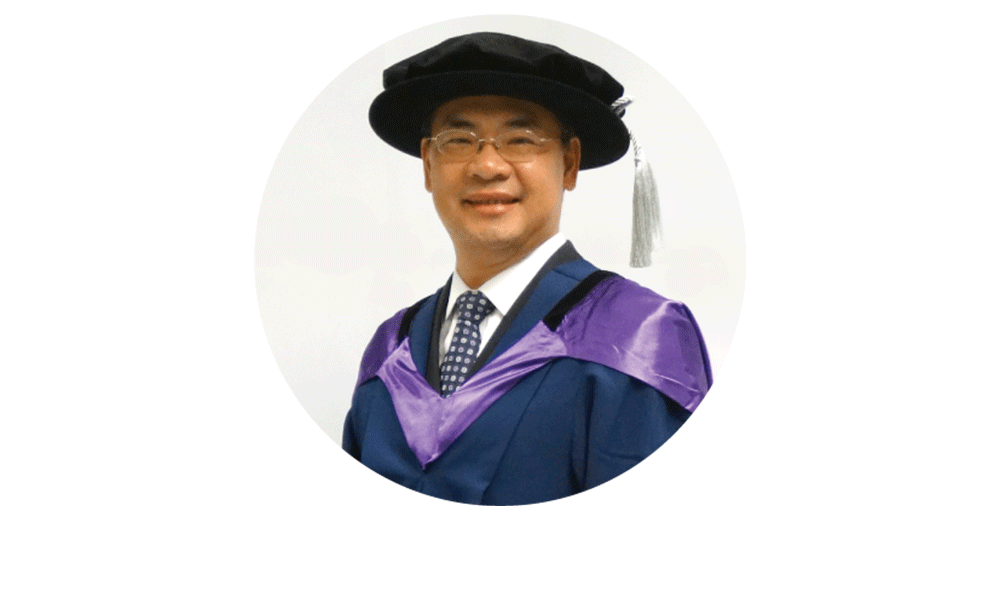 PolyU DBA enhanced my knowledge domain, critical thinking skills and thought leadership – all are imperative in order to succeed in the challenging global capital markets.
CHIANG Hsin, Eric
BSE, MSc, MBA, MIA, CFA, DBA (2014)
Executive Director
Investment Management Division
Goldman Sachs (Asia) LLC
Adjunct Professor
School of Accounting and Finance, PolyU
PolyU DBA enriched my horizons to think critically and enlightened me in search of solutions rigorously! Peer learning and the friendships we established were of greatest value. It was a pleasant and enjoyable learning journey that required commitment.
The DBA Alumni Association provided a strong back up and powerful support to motivate and encourage us to pursue excellence.
CHIN Shu-kai, Eric
MBA, MSc, DBA (2008)
Founder and CEO
Futurecyber Technology Solution Limited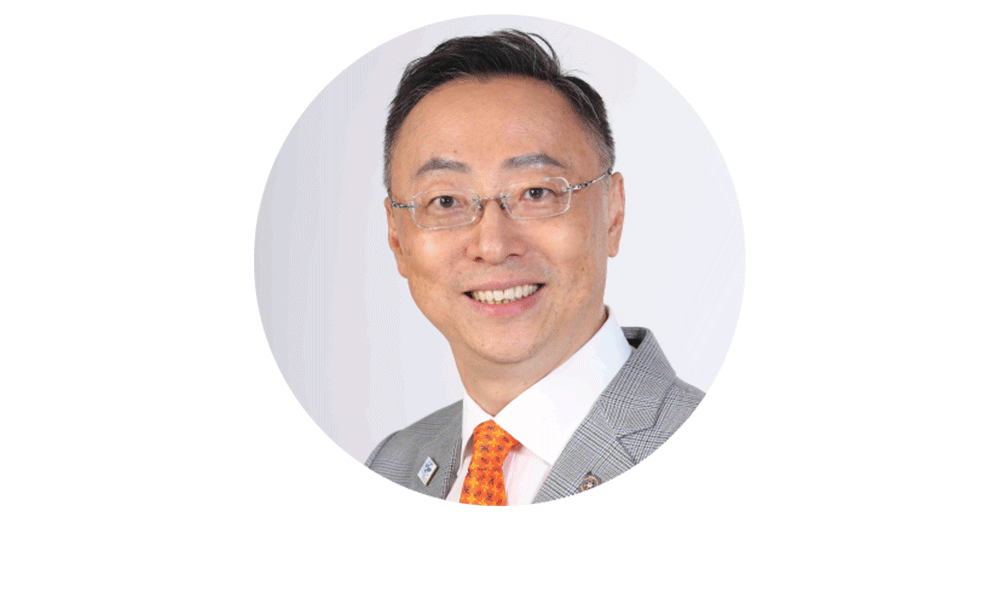 The DBA programme has fulfilled my intellectual curiosity and strengthened my competitiveness in today's ever-changing business environment. The learning journey has trained me to conceptualize knowledge from many other perspectives. The valuable network with other scholars and professionals established in PolyU and IMD programme have opened many new opportunities for me. Taking the programme is definitely one of the best decisions in my life.
FAN Stephanie
DBA (2013)
Managing Director
Zhong Shan Asset Management Limited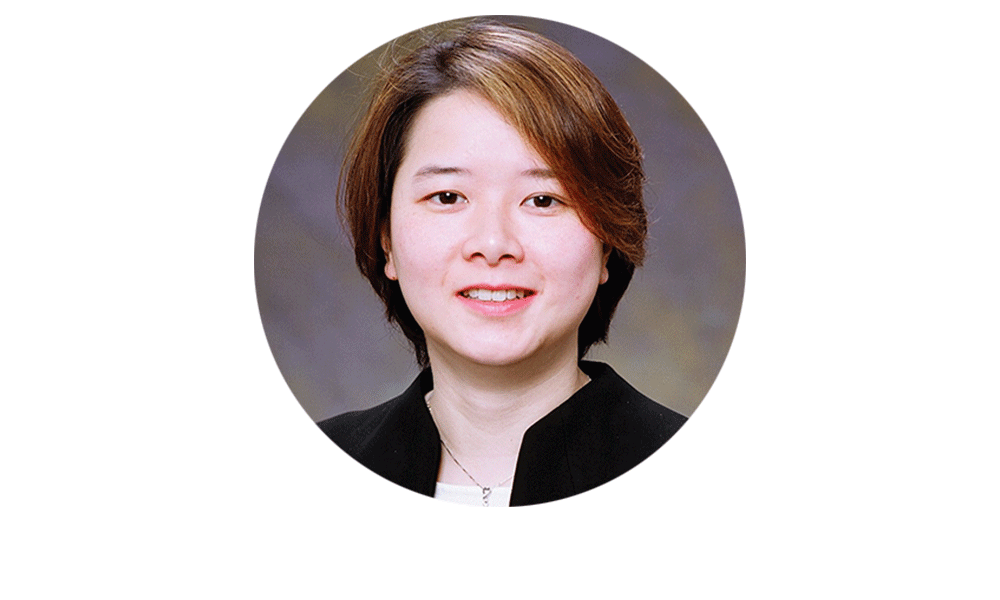 This Hong Kong's first professional doctorate in Business Administration made possible my exciting and fruitful journey of transformation from an industry practitioner into a scholar-leader. It provided me with great inspiration and a new mindset by combining knowledge and business applications. A sound understanding of the theories and relevant pioneer research findings are the quintessential basics for top executives to sail through the uncharted waters and take their business to new heights with paradigm breakthroughs. The alumni network facilitates not only intellectual exchange but also close connections with the University.
JIM Wai Kee, Jimmy
BBA, Master (App Fin), CFA, CPA (Aust), DBA (2016)
Head of Global Markets
Industrial and Commercial Bank of China (Asia) Limited

PolyU DBA Best Thesis Awardee 2016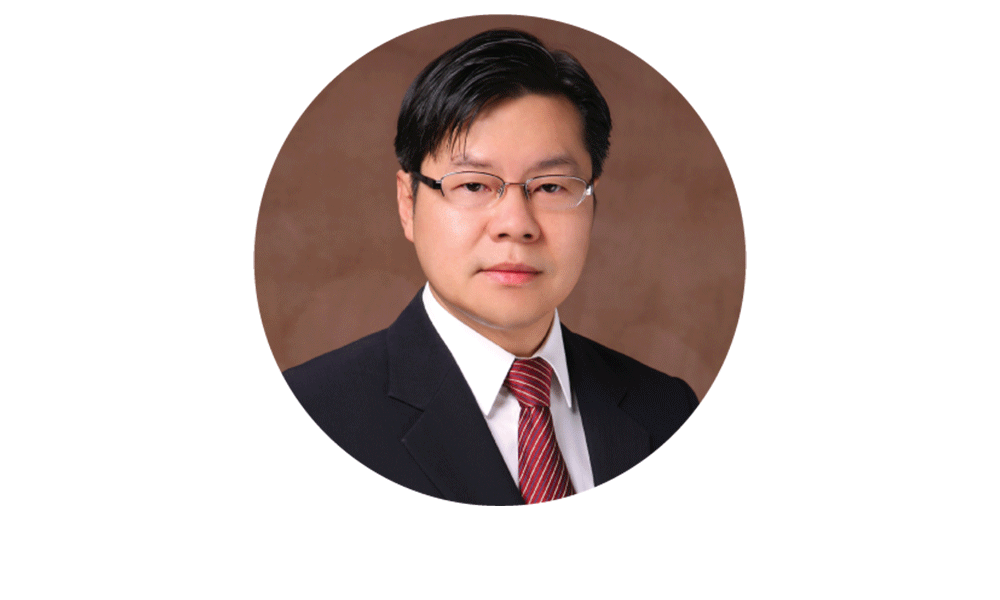 I decided to pursue the PolyU DBA when my learning curve gradually flattened out. This programme enables me to enrich my knowledge of business administration and acquire in-depth knowledge of econometrics and statistical analysis.
KIM Hyun Wook
MScFin, DBA (2021)
Director
Haitong International Securities Group Limited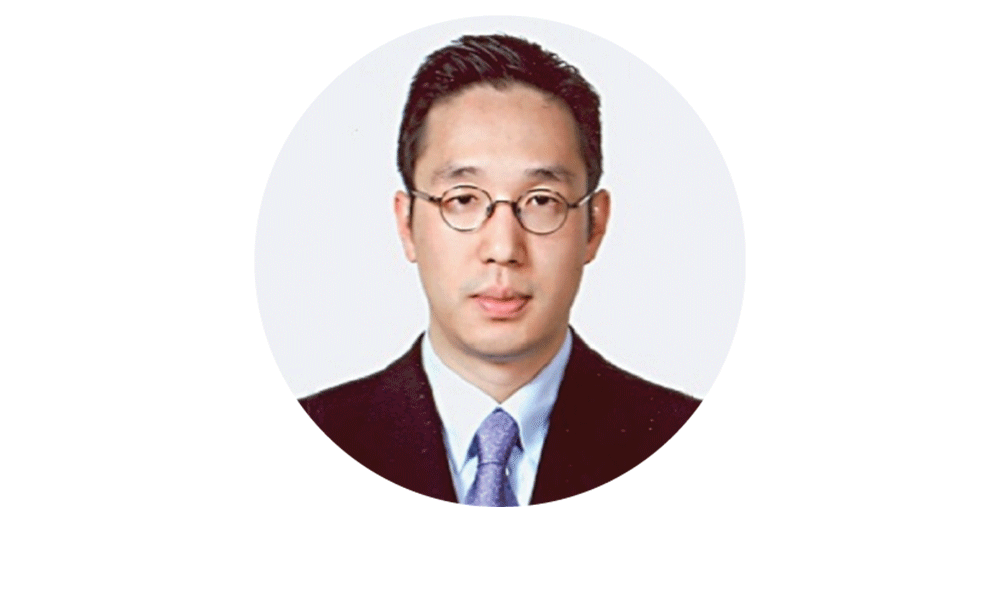 I began the DBA journey with a dream, ambition, curiosity and anxiety. During the first year, I learned to manage the balance among my 3 worlds - Business, Academic and Social. In the second year, I deepened my knowledge in Corporate Governance and enhanced my leadership skills. To go back to student life is challenging and demanding but interesting and satisfying!
KULKARNI Manoj, Prabhakar
BEng, eMBA, DBA (2020)
Head of Corporate Supply Chain Services
Johnson Electric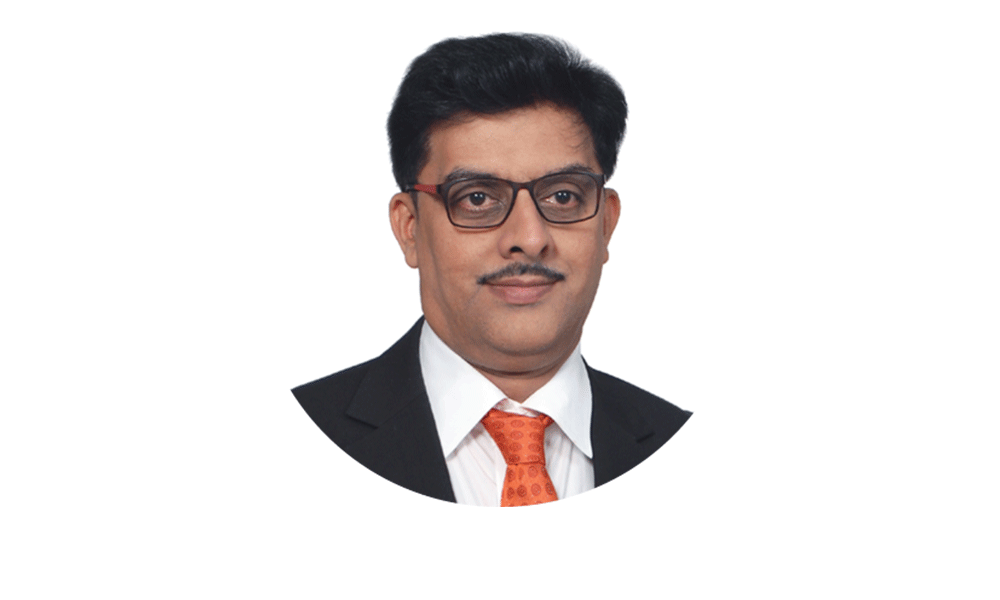 Attending the PolyU DBA programme is one of the most rewarding investments in my life. This premium educational experience had upgraded my knowledge and management skills, and expanded my horizons and network. Through learning and unlearning, I look at things in a new way and develop proficiency to inspire changes in business, family and the communities.
KWAN Mun-Yee, Stella
DBA (2000)
Chief Corporate Development Officer
Hong Kong Cyberport Management Company Limited
PolyU DBA fulfilled my lifelong dream and helped me to achieve my goal of contributing to the printing industry. The knowledgeable scholars and fellow classmates had given me unconditional support. The programme enabled me to stay competitive in the dynamic business world.
LAI Pok Lai, Alvin
BEng (IMSE), MBA, DBA (2017)
Director, OEM Business & Operations
Leo Paper Group

PolyU DBA Best Thesis Awardee 2017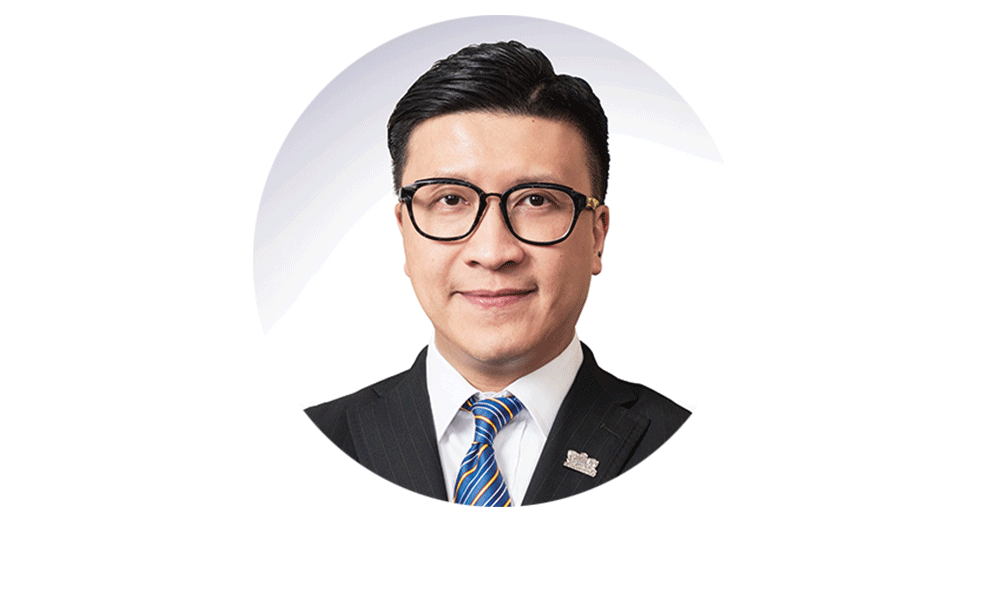 Finishing this doctoral degree for "scholar-leader" required high levels of persistence, diligence, emotional fortitude, and the support and love of family members. It was an invaluable experience for top management and combined academic achievement with practical usage. More importantly, the friendship I established with my cohort and professors is invaluable and will last forever.
LAM Hei Ling, Charles
CFA, MRICS, DBA (2013)
Managing Director, Real Estate
Baring Private Equity Asia
Adjunct Professor
School of Accounting and Finance, PolyU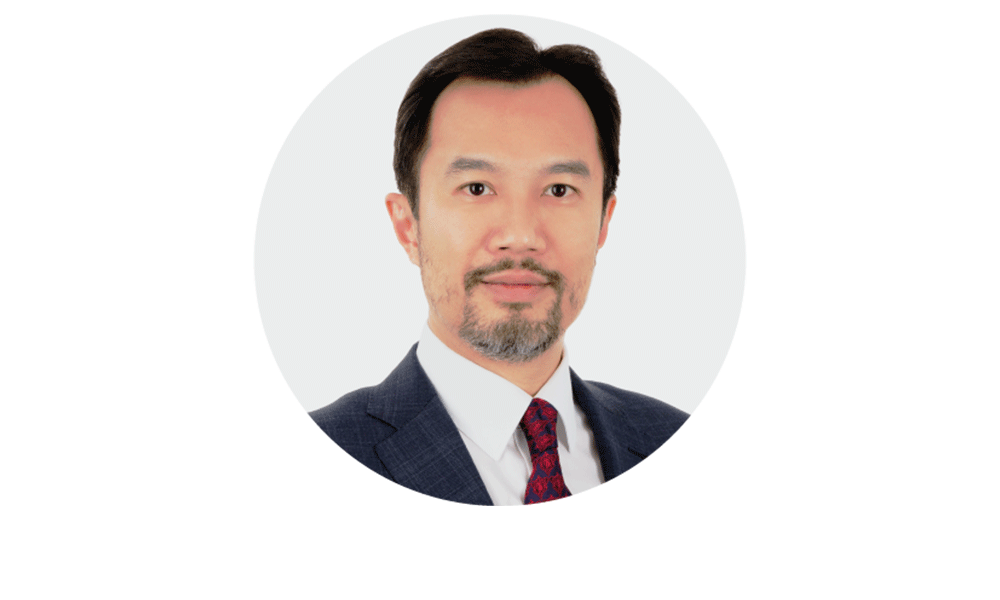 To me, the PolyU DBA was a humbling and enlightening experience. To know what one did not know was a truly great feeling. A rejuvenated quest for knowledge and the truth had not only brought the child out in me, it had invigorated my raison d'etre.
LAU Kwok Kuen, Peter
BCom, MBA, DBA (2007)
Chairman and CEO
Giordano International Ltd.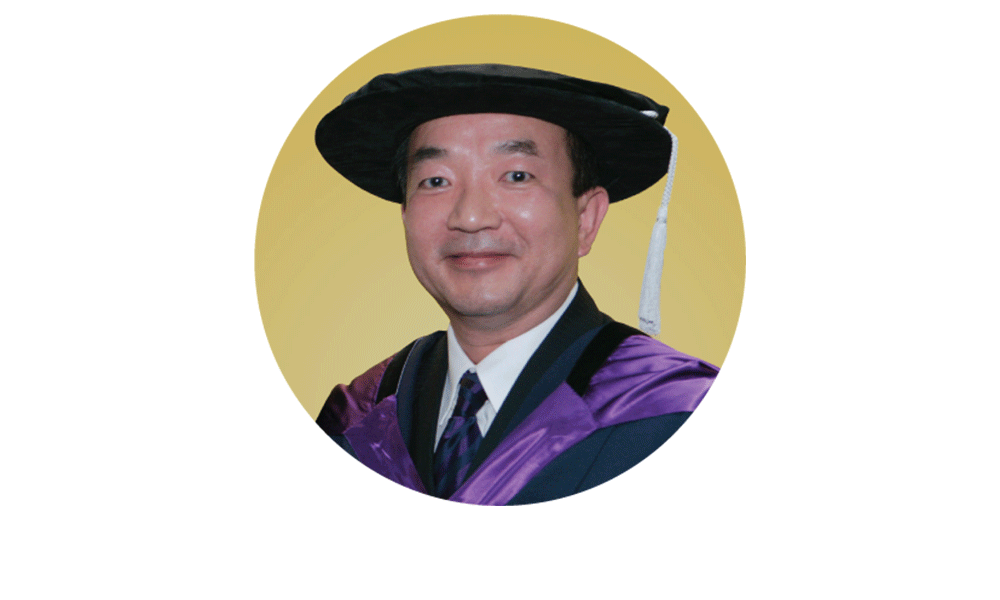 PolyU's DBA programme enabled me to develop a very strong network, extend my business knowledge, and enrich my entrepreneurial stories.
LEE Kan Hing, Edwin
BS, DBA (2011)
Founder and CEO
Bridgeway Prime Shop Fund Management Limited

Outstanding Young Person of Hong Kong 2011
I developed close friendships with DBA classmates and alumni from all walks of life. I acquired lifelong intellectual tools through the supportive faculty and combined my real world capital markets experience with theoretical concepts. Our research can make contributions to policymaking in Hong Kong.
LEE Yin Toa
DBA (2016)
Partner
Capital Markets
Ernst & Young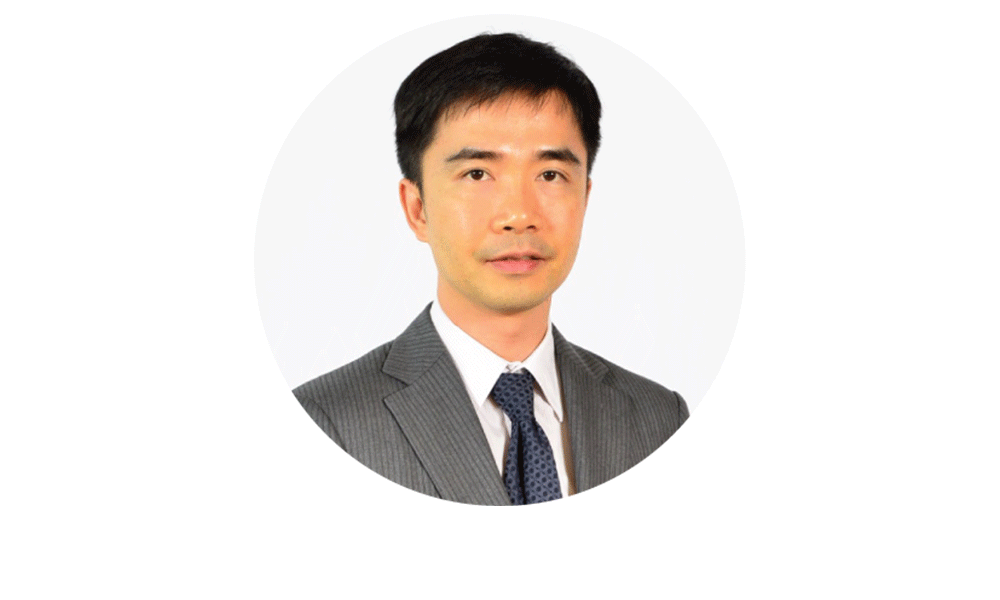 A premier, global network programme that inspires leaders to address and enable effective business decision making in an analytical, qualitative and practical way. It also helps you to stay focus in such a fast-changing environment. Through this vigorous programme, you keep up yourself with critical thinking and exposure to different industries and cultures.
NG Ka Po, Winnie
BEng, LLB, DBA (2021)
VP, Corporate Marketing
TTM Technologies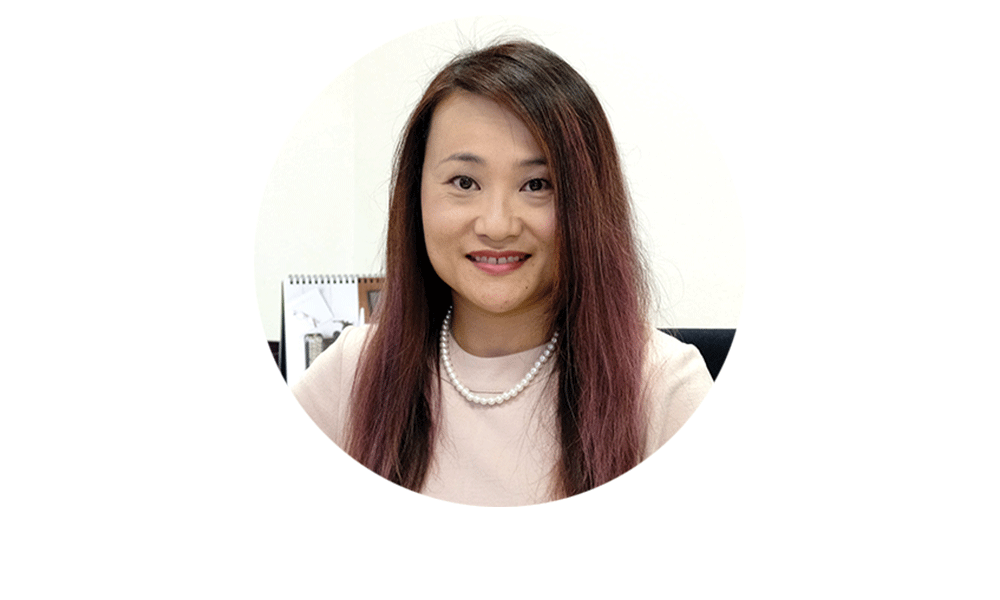 My PolyU DBA study was an adventurous, challenging and interesting journey. The programme emphasizes theoretical authenticity, academic contribution and practical usefulness. It was well designed with the best curriculum, the most powerful research methodology, a very supportive faculty and an enthusiastic cohort. The programme deepened my understanding of business issues and advanced my professional career.
PO Chun Wong, Danny
MBA, DBA (2014)
International & M&A Tax Partner
Deloitte China
Hong Kong Committee member and Co-chairman of Student Affairs Sub-committee
ACCA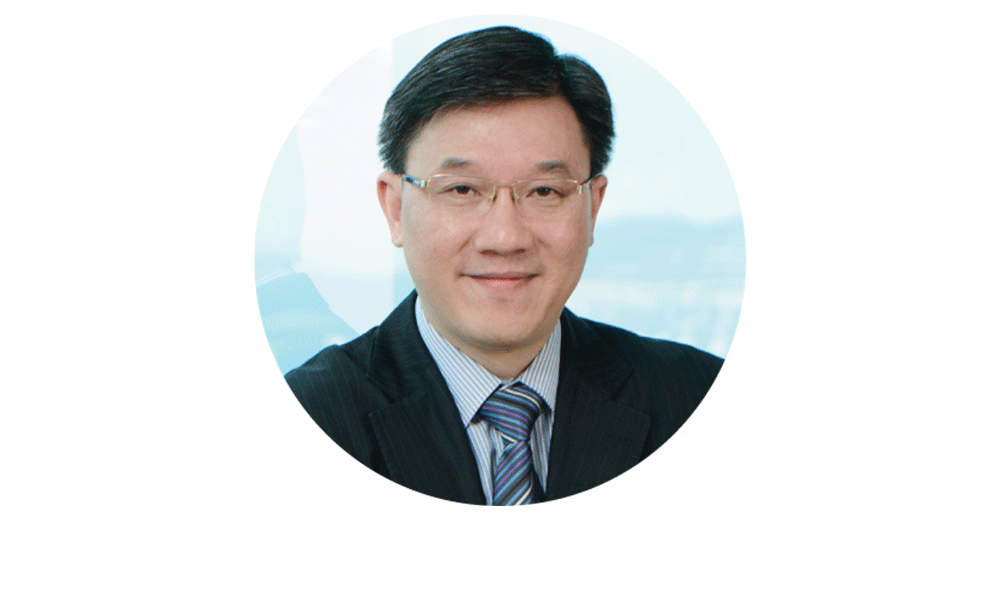 I was challenged every day to learn something new. The expertise and exposure I gained help me seize opportunities in industry and academia. Most of all, the connection with the network of global business leaders and scholars is the most valuable asset in my life.
SHON Hyo Min, Kelley
DBA (2018)
CEO
Global Future Group
Visiting Professor
Seoul Digital University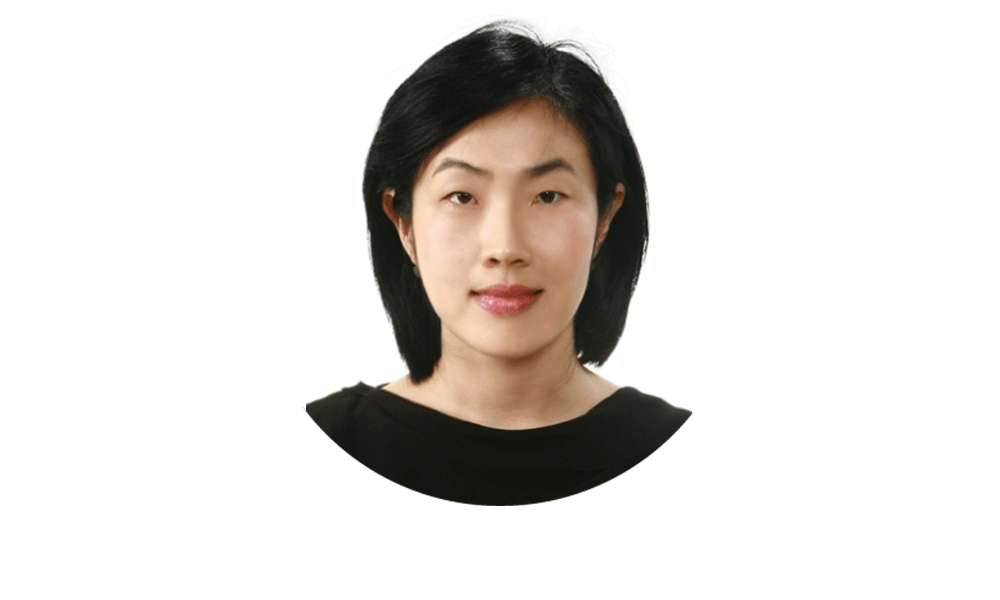 In the process of thesis writing, I developed critical thinking and learned how to read journals and statistical reports. During the DBA programme, I learned how to solve the constraint of limited resources in running our non-profit organization. The network of different cohorts of students and graduates with substantial managerial experience and resources is truly valuable. Overall, the learning journey was a very rewarding experience.
SIU Mei Kuen, Kanie
MBA, MSSDS, DBA (2017)
CEO
Plan International Hong Kong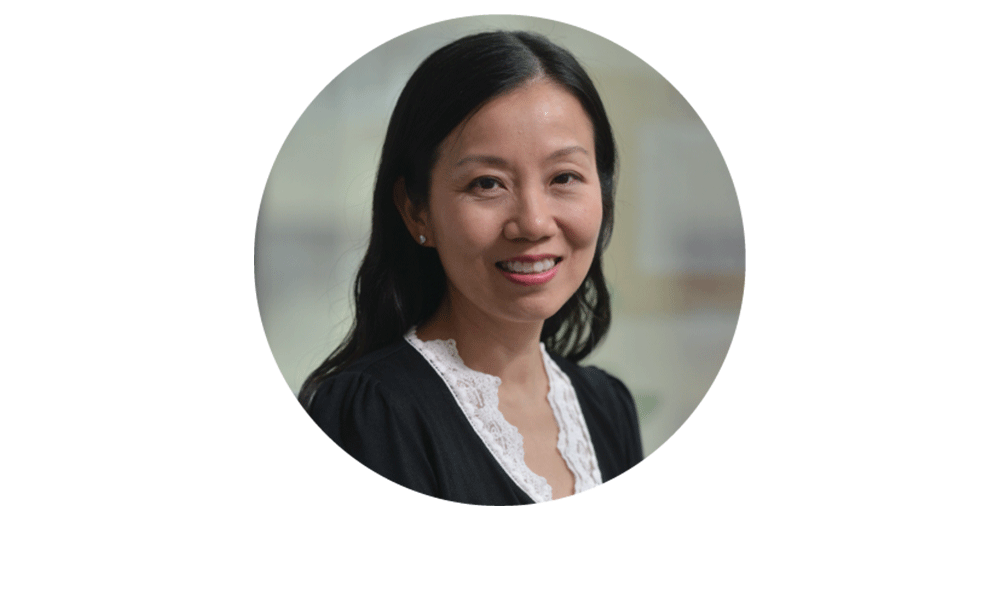 PolyU's DBA will enable me to contribute more directly to the thought leadership of developing Kazakhstan's national economy. I have a great passion for enhancing the quality of higher education in terms of teaching and research. As a DBA student, I will take every opportunity to develop significant research and disseminate research results through working with leading government decision makers, investors and entrepreneurs.
UVALIYEVA Assel
MPA, MBA, DBA (2021)
Vice Rector
Al-Farabi Kazakh National University, Kazakhstan

PolyU DBA Best Thesis Awardee 2021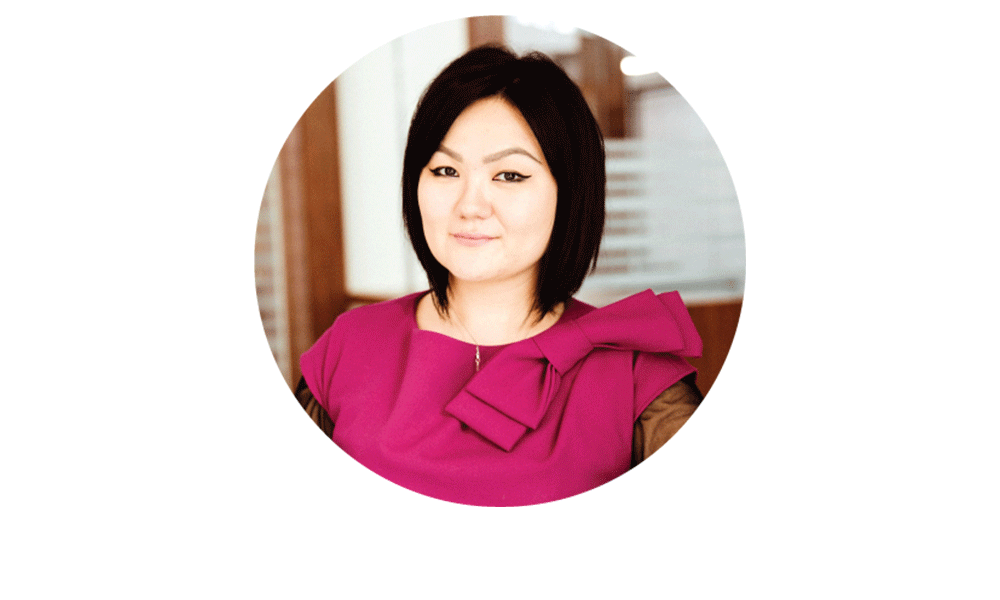 PolyU offers a unique DBA learning experience of integrity, leadership and professionalism.
DBA - Doing Business As we learn - writing thesis while we work.
WONG Man Hin, Raymond
MA, CGMA, CPA, DBA (2018)
Chairman and Executive Director
Raymond Industrial Limited
Council member
HKiNEDA
Independent Manager
TWGHs Wong Fut Nam College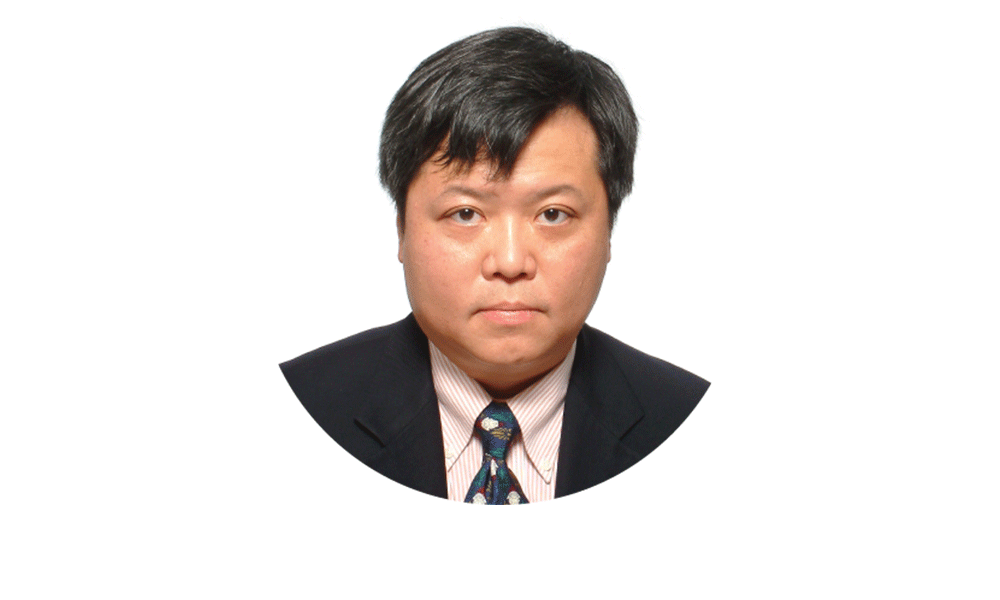 It is important to come to this DBA programme with strong motivation and a passion for forging a better self. Interacting with top professors and brilliant classmates coming from various backgrounds, you will learn how to combine the real business challenges with rigorous academic research and how to apply the cutting-edge theories to daily operation.
XU Weihua Michael
BEng, MBA, CFA, CAIA, FRM, DBA (2020)
CEO and CIO
United Great International Investment Ltd
Learning from Bright Minds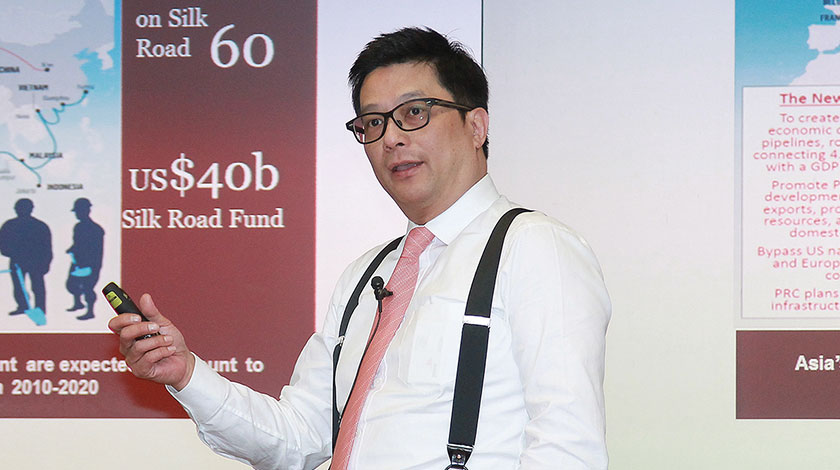 Prof. Raymund Chao
Chairman
PricewaterhouseCoopers Asia Pacific and China
Adjunct Professor
School of Accounting and Finance, PolyU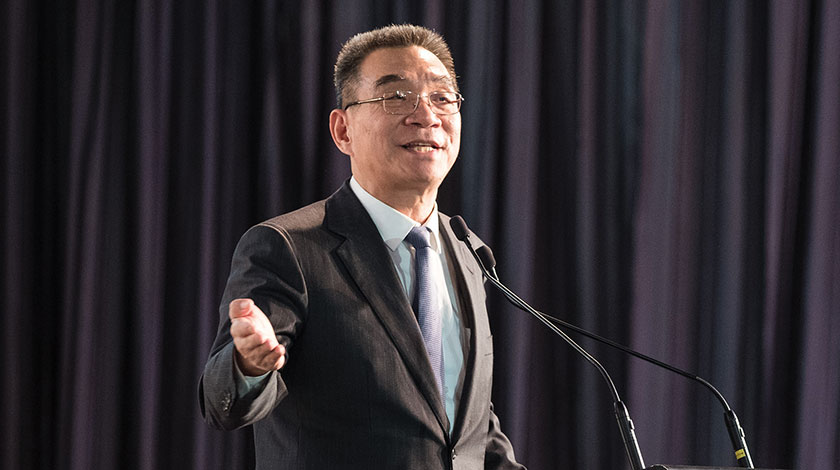 Prof. Justin Yifu Lin
Honorary Dean
National School of Development, Peking University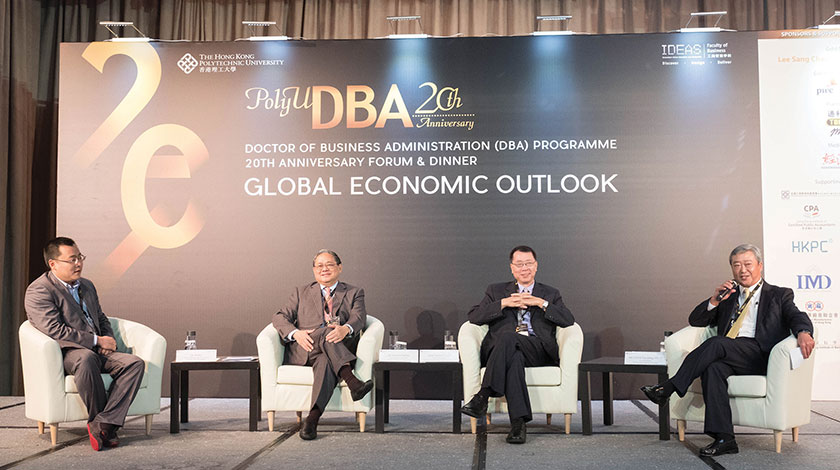 (From left) Mr Bi Wei (Pine River Capital Management), Dr Victor K. Fung (Li & Fung Limited), Prof. Francis T. Lui (The Hong Kong University of Science and Technology) and PolyU Former Council Chairman Mr Chan Tze-ching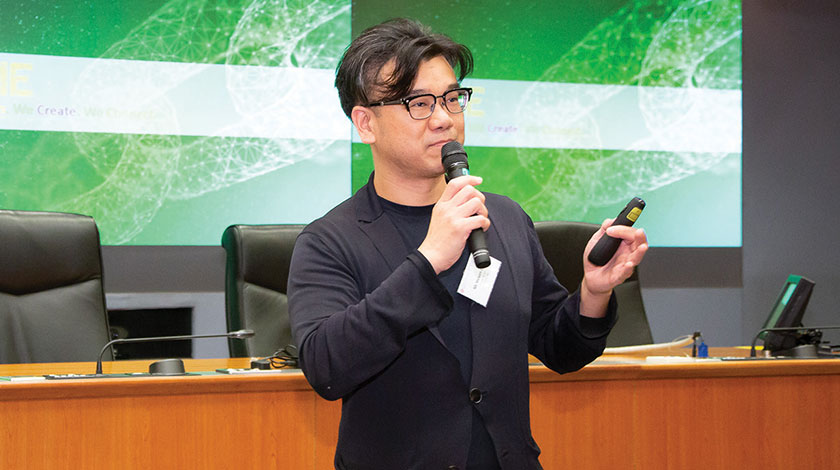 Mr Steven Lee
Founder & CEO
MoneySQ.com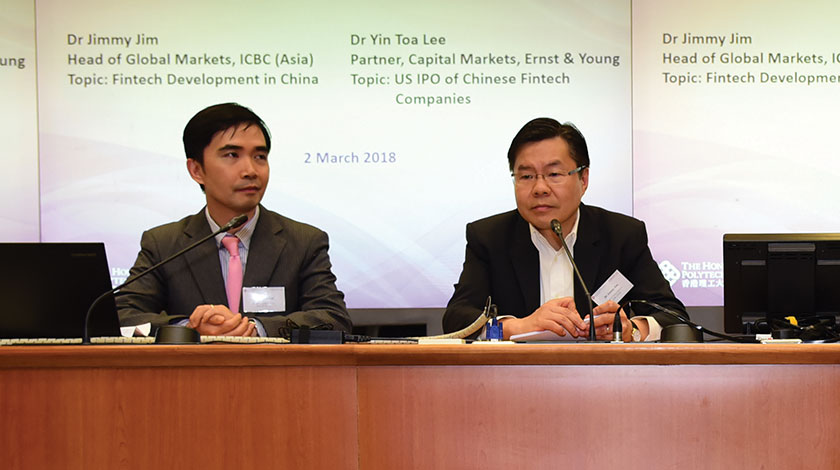 (From left) Dr Yin Toa Lee (Ernst & Young) and Dr Jimmy Jim (ICBC (Asia))