Faculty Wins Wharton Research Data Services - Social Science Research Network (WRDS-SSRN) Innovation Award
The Faculty is the Asia Pacific region winner of the 2021 WRDS-SSRN Innovation Award, which was presented at the AACSB Asia Pacific Annual Conference on 17 November 2021. The Faculty is the first business school in Hong Kong to receive this award.
The award recognizes emerging business schools in North America, Europe, and the Asia Pacific regions that demonstrate innovation and research excellence. It is also aimed at elevating the visibility of impact-focused research and the institutions that conduct such research.
"As a key source of knowledge, research underpins our innovation-driven education and expert consultancy", said Faculty Dean Professor Edwin Cheng. "PolyU Business School is delighted to receive this year's Innovation Award and is grateful to WRDS and SSRN for their recognition. Through our various research and specialist centres for Belt and Road development, branding and marketing, fintech, leadership and innovation, maritime studies, shipping and logistics, sustainability, and entrepreneurial finance, we are open to numerous opportunities for collaboration that advance research and scholarship."
LMS Alumnus Secures National Science Fund for Distinguished Young Scholars
Dr Niu Baozhuang, a graduate of the Department of Logistics and Maritime Studies (LMS), is a winner of the National Science Fund for Distinguished Young Scholars in 2021. This Fund is aimed at speeding up the growth of young scientific talent, encouraging overseas Chinese scholars to work in China, and fostering a group of prominent academic pacemakers in the forefront of world science and technology.
Dr Niu is currently Professor of Operations Management in the School of Business Administration at the South China University of Technology. He obtained a PhD from PolyU in 2011.
AF Team Wins Best Paper Award at Chinese Academy of Finance and Accounting Annual Conference
A four-member team in the School of Accounting and Finance (AF) received a Best Paper Award at the Fifth Chinese Academy of Finance and Accounting Annual Conference hosted by the School of Management at Zhejiang University.
The paper, entitled "Corporate Social Irresponsibility and Firm Value: International Evidence from Media Coverage", is co-authored by Dr Tracie Frost, Research Associate Miss Miao Yu, Professor Albert Tsang, and research student Miss Lei Li. The conference was held from 19 to 21 November 2021.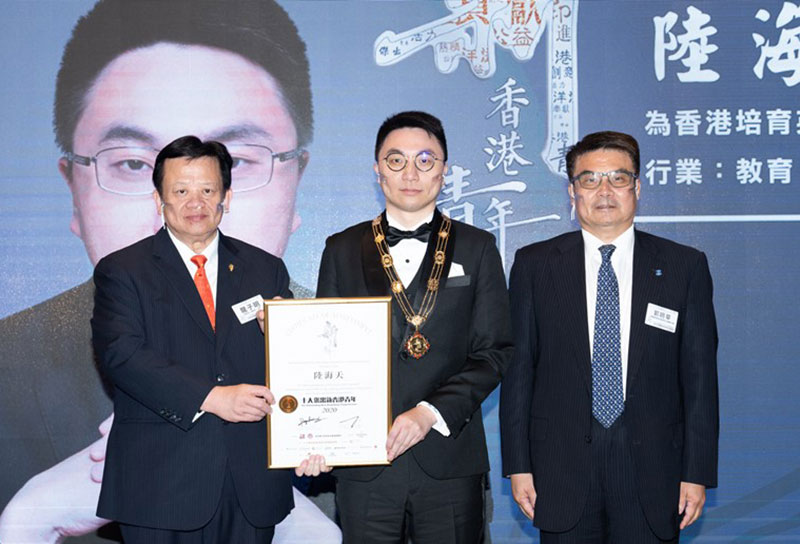 Professor Haitian Lu (centre)
Professor Haitian Lu Named Outstanding New Hong Kong Young Person
Professor Haitian Lu, a member of the School of Accounting and Finance, was a recipient of a 2020 Ten Outstanding New Hong Kong Young Persons Award. He was presented with the award in October 2021.
The awards recognize newcomers for their achievements in the areas of finance, real estate, construction, engineering, healthcare, culture, arts, and social services, and their contributions to Hong Kong. The selection was made last year and the presentation was postponed due to the COVID-19 pandemic.
Professor Lu is also Director of the Mainland Development Office of PolyU.
Knowledge Transfer Forum Discusses Contemporary Issues of Port Management
The Faculty and its Shipping Research Centre hosted a knowledge transfer forum to look at contemporary issues of port management in the turbulent business environment characterized by COVID-19 and China-US trade tensions. Addressing the forum on 3 November, in Hong Kong Maritime Week 2021, were three speakers from the Singapore University of Social Sciences, the University of Antwerp, and PolyU. They elaborated on the uneven pace of recovery within the port industry, port competitiveness regarding connectivity, capacity and capability, in addition to findings from a study on port collaboration, maritime traffic and maritime industry relatedness.
This is the fifth in a series of forums organized by the Centre to promote best practices and strengthen the theoretical base of decision-making in shipping and logistics, as well as encourage the industry to leverage research studies.
Research Insights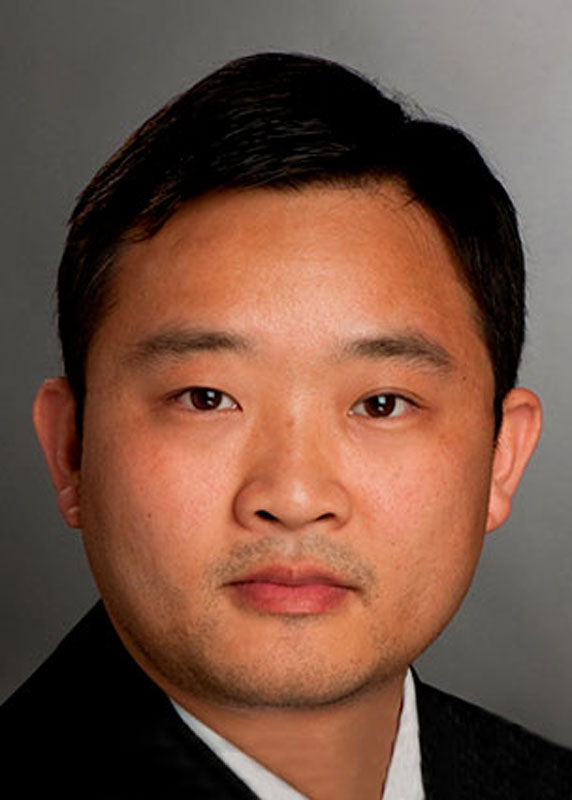 Professor Qiang Wu
Do Activist Hedge Funds Target Female CEOs? The Role of CEO Gender in Hedge Fund Activism
Journal of Financial Economics

, 141(1), 372-393 (2021)
Bill B. Francis, Rensselaer Polytechnic Institute
Iftekhar Hasan, Fordham University, Bank of Finland, University of Sydney
Yinjie (Victor) Shen, Cleveland State University
Qiang Wu, The Hong Kong Polytechnic University

Using a comprehensive US hedge fund activism dataset from 2003 to 2018, the authors find that activist hedge funds are about 52% more likely to target firms with female CEOs compared to firms with male CEOs. They find that firm fundamentals, the existence of a "glass cliff," gender discrimination bias, and hedge fund activists' inherent characteristics do not explain the observed gender effect. They also find that the transformational leadership style of female CEOs is a plausible explanation for this gender effect: instead of being self-defensive, female CEOs are more likely to communicate and cooperate with hedge fund activists to achieve intervention goals. Finally, the authors find that female-led targets experience greater increases in market and operational performance subsequent to hedge fund targeting.