Faculty Members Rank in World's Top 2% of Scientists by Citations
Nine members of the Faculty are among the world's top 2% of scientists of their main disciplines for career-long citation impact. Eight of them are current faculty members in the School of Accounting and Finance (AF), Department of Logistics and Maritime Studies (LMS) and Department of Management and Marketing (MM). A total of 163 PolyU academics are among the top 2% of scientists out of close to seven million scientists tracked by the study.
For details of the study, see https://doi.org/10.1371/journal.pbio.3000918
Top-cited Scientists in the Faculty of Business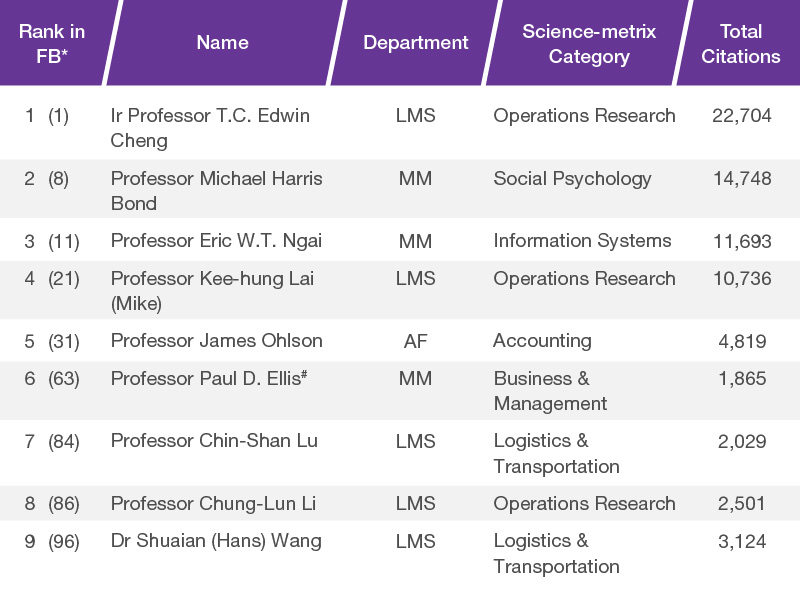 * The numbers in brackets represent the ranks among the 163 PolyU scientists listed in the analyses.
# Former faculty member
PolyU Tops the List of Maritime Research Article Producers in Chinese Economies
PolyU published the highest number of maritime research papers among institutions in Chinese economies, achieving the highest weighted score and the second highest impact score during the years 2000 to 2015.
"Dynamic Changes in Maritime Research Capability in Chinese Universities" has been published by Hindawi, an open access publisher. This study refers to China in the broad sense of Chinese economies, including mainland China, Hong Kong, Taiwan and Singapore. It analyses 65 maritime and transportation journals indexed in the Social Sciences Citation Index (SSCI) and Science Citation Index (SCI) between 2000 and 2015. The rankings are based on three indicators: total number of articles, weighted score (an indication of author contribution), and impact score.
The study examines the top 50 authors and affiliations in China in the field of maritime transportation in comparison with their world ranking. Ranking by affiliation shows that PolyU has the highest number of papers (176) and the highest weighted score (99.9). Ranking by author shows that Ir Professor T.C. Edwin Cheng, the Faculty Dean, is second in terms of the number of papers published.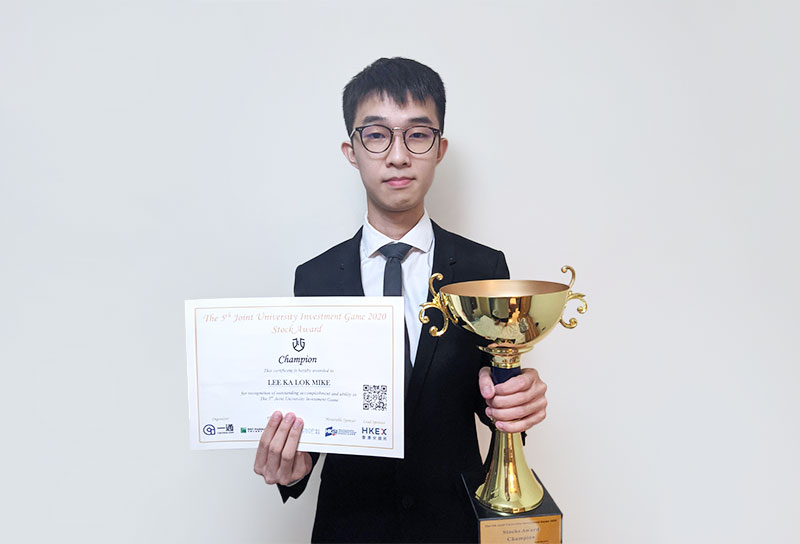 Lee Ka Lok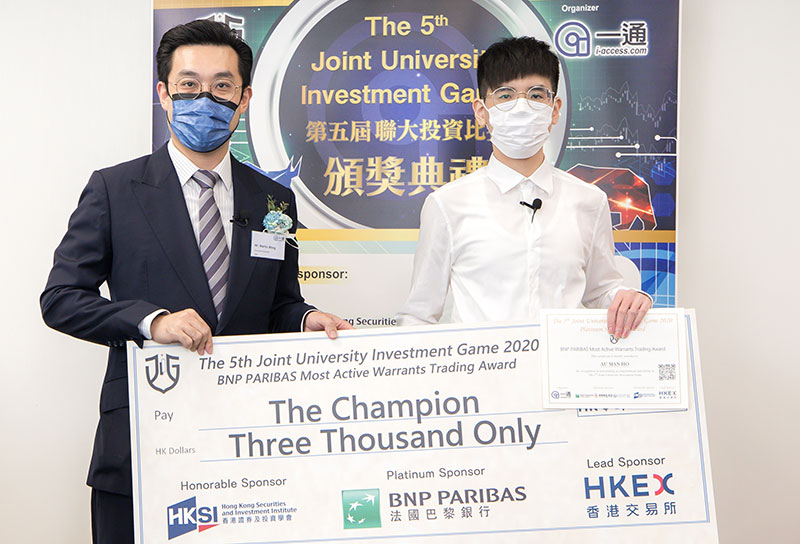 Au Man Ho (right)
Accounting and Finance Students Garner Two Awards in Joint University Investment Game
Undergraduates in the School of Accounting and Finance won two prizes in the 5th Joint University Investment Game. BBA (Hons) in Accountancy student Mr Mike Lee Ka Lok took a product prize – Champion in Stocks. BBA (Hons) in Financial Services student Mr Simon Au Man Ho received the BNP PARIBAS Most Warrants Active Trading Award.
The organizer of the Game was i-access.com and lead sponsor was Hong Kong Exchanges and Clearing Limited. Each participant of the Game was assigned an investment account for investing in seven market segments. After the month-long stage one investment, the ten participants with the highest portfolio values entered the finals in November 2020.
Dr Jungmin Kim Wins KAFA Young Scholar Award
Dr Jungmin Kim, in the School of Accounting and Finance, is the 2020 winner of the Shinhan Bank-KAFA Young Scholar Award. This award recognizes Korea America Finance Association (KAFA) members who demonstrate exemplary scholarly performance through publications in leading journals in finance and related fields. Recipients earn their PhD degrees within seven years prior to the award date.
Originally established to promote research and education among finance professors of Korean descent working in North America, KAFA today has grown its membership to include researchers, practitioners, doctoral students, and institutional supporters of diverse origins and at different locations who share common interests in finance-related activities in Korea, North America, the Pacific Rim, and other regions.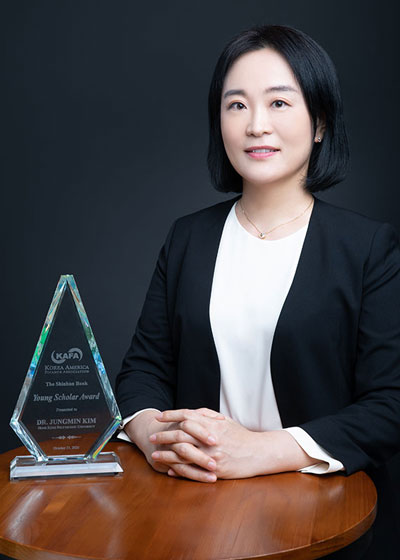 Dr Jungmin Kim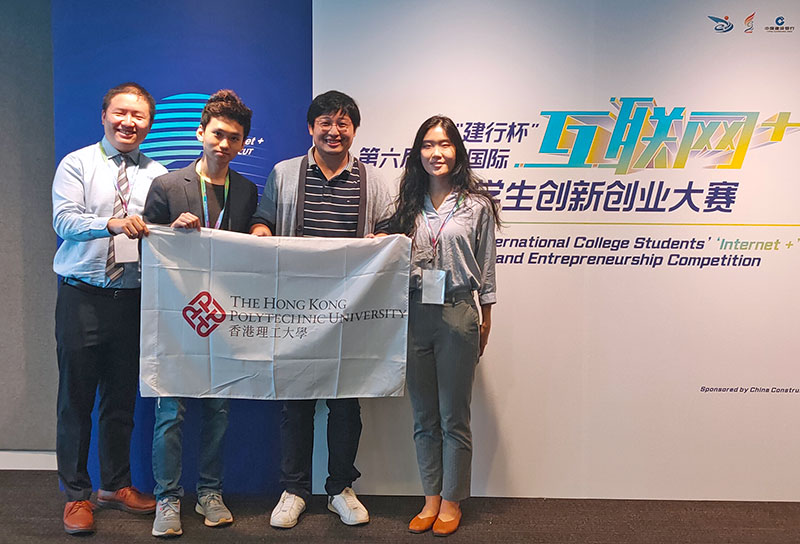 Dr Jimmy Jin (third from left), Yinglin Gu (fourth from left)
PolyU Team Wins Gold Award in "Internet+" Innovation and Entrepreneurship Competition
Dr Jimmy Jin of the School of Accounting and Finance (AF), together with Professor Wing-tak Wong, Deputy President and Provost and Chair Professor of Chemical Technology, led a team to win a gold award in the Hong Kong, Macao and Taiwan section of the 6th China International College Students' "Internet+" Innovation and Entrepreneurship Competition held in November 2020. The team comprised two 2020 AF graduates (Miss Yinglin Gu and Miss Yuhan Bao) and a start-up postdoc (Dr Jinhui Chang). Their project, in the professor and student co-creation category, was entitled "Development of Micro-encapsulated Probiotic Products with Fungal Mycelia". Dr Chang also received industrial supervision and valuable guidance from Doctor of Management alumnus Dr Qiang Li.
The Competition, hosted by the Chinese Ministry of Education, is the largest of its kind in the world. This year's event attracted 141 entries from Hong Kong. Five gold awards were presented to institutions in Hong Kong, Macao, and Taiwan.
Knowledge Transfer Forum Discusses Port Coordination in Greater Bay Area
The Faculty and its Shipping Research Centre hosted an online knowledge transfer forum to explore the topic of Port Coordination in Greater Bay Area (GBA).
During the event on 25 November 2020, representatives from the government, a research centre, journals, and trade associations discussed the roles of different ports in GBA, synergy and challenges in the area, as well as the development of Hong Kong as a maritime centre and GBA as an international logistics hub.
Research Insights
Can Social Media Distort Price Discovery? Evidence from Merger Rumors
Journal of Accounting and Economics, 70(1), 101334 (2020)
Weishi Jia, Cleveland State University
Giulia Redigolo, University Ramon Llull
Susan Shu, Boston College
Jingran Zhao, The Hong Kong Polytechnic University
The authors study whether social media can play a negative information role by impeding price discovery in the presence of highly speculative rumors. They focus on merger rumors, where most do not materialize. They find that merger rumors accompanied by greater Twitter activity elicit greater immediate market reaction even though rumor-related Twitter activity is unrelated to the probability of merger realization. The price distortion associated with tweet volume persists weeks after a rumor and reverses only after eight weeks. The price distortion is more pronounced for rumors tweeted by Twitter users with greater social influence, for target firms with low institutional ownership, and for rumors that supply more details. Their evidence suggests that social media can be a rumor mill that hinders the market's price discovery of potentially false information.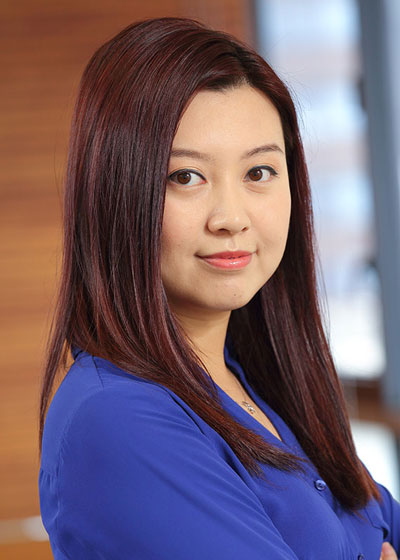 Dr Jingran Zhao