Professor Edwin Cheng Serves on Assessment Panel of Policy Research Funding Schemes
Faculty Dean Ir Professor Edwin Cheng has been re-appointed member of the Assessment Panel (2021 to 2023) of the Public Policy Research Funding Scheme and Strategic Public Policy Research Funding Scheme, both managed by the Policy Innovation and Co-ordination Office of the HKSAR Government.
The two schemes, with a total annual provision of around $30 million, aim to promote public policy research and evidence-based research to facilitate public policy discussion. The independent Assessment Panel, which comprises experienced academics, determines the assessment criteria and details of the funding schemes, as well as assesses funding applications.
Five Graduates of the Faculty are Named Outstanding PolyU Alumni
Congratulations to graduates of the Faculty and its predecessors on receiving the Outstanding PolyU Alumni Award 2021.
Recipient
Programme (Year of graduation)


Mr Jack Chan Hoi

Chairman
China
Regional Managing Partner
Greater China
Ernst & Young
Bachelor of Arts (Hons) in Accountancy (1992)

Master of Corporate Finance (2003)


Ms Janet Chen Lijuan

Chairman
Shenzhen Ebeca Beauty Technology Investment Company Limited
MBA (2007)


Ir Dr Kelvin Leung Kai Yuen

CEO
Asia Pacific
DHL Global Forwarding (Hong Kong) Limited
DBA (2010)



Mr Michael Ross

Vice Chairman
Charoen Pokphand Group

Co-chairman
CP Commercial Real Estate

Higher Diploma in Institutional Management and Catering Studies (1989)


Dr Alex Wong Siu Wah

Chairman and CEO
King's Flair International (Holdings) Limited
DBA (2019)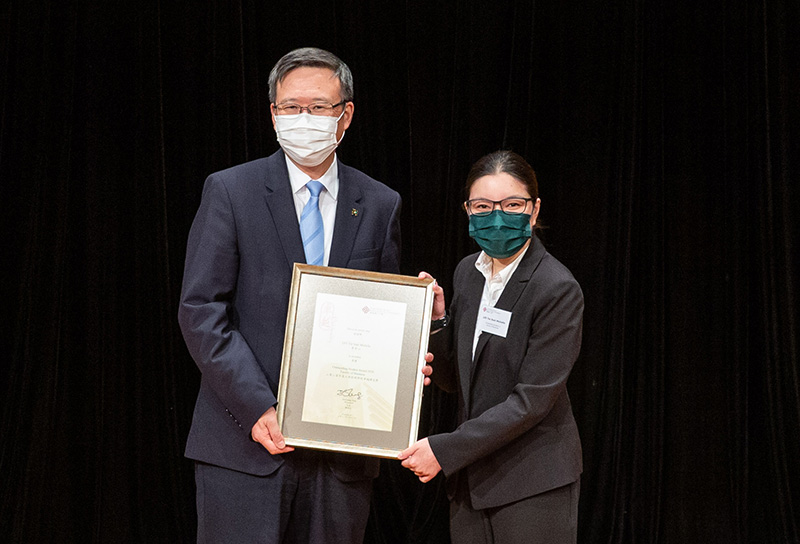 Lee Tsz Sum (right) and PolyU President Professor Jin-Guang Teng
Miss Lee Tsz Sum is Outstanding Student of the Faculty
Miss Michelle Lee Tsz Sum, reading for the BBA (Hons) in Marketing degree, earned the Outstanding Student Award of The Faculty 2020 with her all-round development and excellence.
Tsz Sum stays at the top of her class while pursuing varied interests and volunteering for community services and at student events. She embraces diversities of cultures, tasks and working methods, and enjoys meeting people from different backgrounds during her studies and internships, church activities and outreach services. She compares university life to driving where one needs to refuel the vehicle and go over bumps, may deviate from the planned route or even have a crash on the way. These experiences and the surrounding scenery are often what make a journey fruitful and meaningful.
Tsz Sum received the award in March 2021.
Accounting and Finance Team is Champion in Hong Kong Final of CFA Institute Research Challenge
Four students in the School of Accounting and Finance teamed up to take championship in the local final of the 2020-2021 CFA Institute Research Challenge. They were BBA students Miss Kennedy Jin Xiyang (Accounting and Finance), Mr Khoo Chen Kang (Financial Services), Miss Grace Lin Guanxiu (Accounting and Finance), and Master of Science in Accounting and Finance Analytics student Ms Dora Liu Tianmeiduo.
The team researched into the subject company and wrote a report from the perspective of independent analysts to get one of the highest scores before entering the local final where they delivered their presentation to a panel of judges.
The Research Challenge is an annual global competition hosted by CFA Institute. This year's competition took place online with the local final held by CFA Society Hong Kong in February 2021.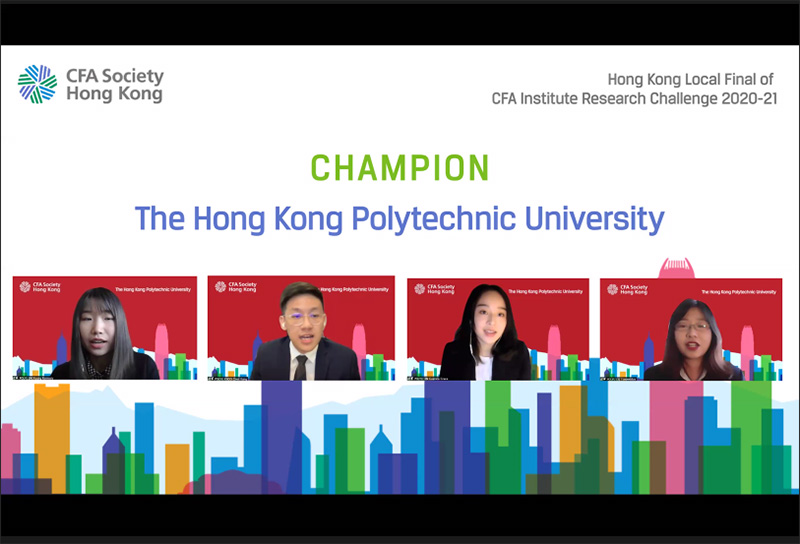 (From left) Jin Xiyang, Khoo Chen Kang, Lin Guanxiu, Liu Tianmeiduo
Faculty Maintains EQUIS and AACSB Accreditations
Both the EQUIS accreditation for the Faculty and the AACSB accreditation for its business programmes have been renewed.
The EQUIS (EFMD Quality Improvement System) accreditation, maintained since 2007, has recently been extended for three years. The AACSB (Association to Advance Collegiate Schools of Business) accreditation, maintained since 2010, has the latest renewal valid for five years.
Faculty Holds Virtual Graduation Ceremonies
The Faculty held its sessions of PolyU's 25th Congregation for the class of 2019 and the 26th Congregation for the class of 2020 online on 27 March 2021.
In 2019, the Faculty graduated a total of 1,853 students with 27 obtaining research degrees, 1,034 gaining taught postgraduate qualifications, and 792 gaining Bachelor's degree and sub-degree qualifications.
In 2020, the Faculty graduated a total of 1,848 students with 35 completing research degrees, 995 completing taught postgraduate programmes, and 818 completing undergraduate programmes.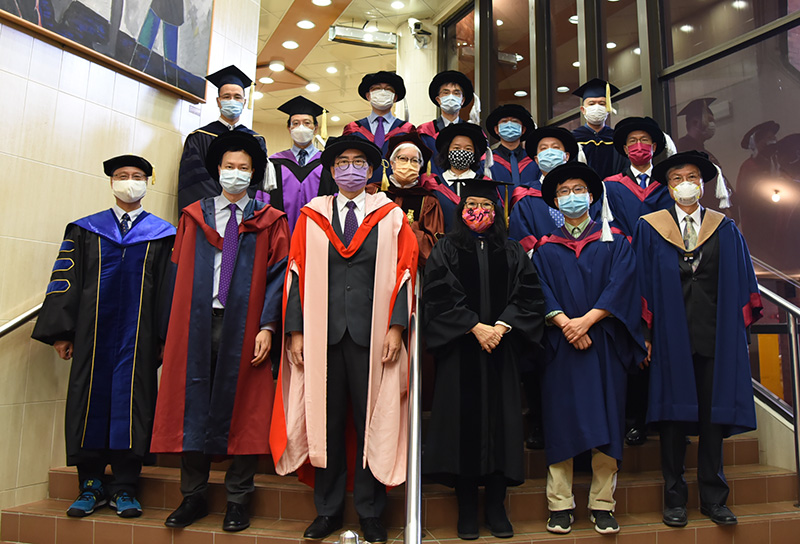 Part of the faculty
Knowledge Transfer Forum Looks at How the Coronavirus Pandemic Affects Shipping
The Faculty's Shipping Research Centre (SRC) organized a webinar entitled "COVID-19 Impact on Shipping Industry" on 20 April 2021.
During the event, Mr Roberto Giannetta, Chairman of the Hong Kong Liner Shipping Association, focused on operational challenges in relation to equipment shortage, terminal capacity, hidden costs and rising rates in addition to talking about digitization in the industry. Professor Theo Notteboom, from Shanghai Maritime University, University of Antwerp and Ghent University, related how world container ports weathered ups and downs in 2020. He expected cargo volumes to become stronger with inventory restocking and increased consumer confidence driven by vaccines and stimulus policies. SRC Deputy Director Dr Dong Yang introduced a port performance monitoring system developed by his team and used to observe changes in port throughput, congestion and connectivity during the pandemic. It can comprehensively illustrate port dynamics, including assessing the changing environment of ports and the status of international trade.
Research Insights
Activist-appointed Directors
Journal of Financial and Quantitative Analysis, forthcoming
Jun-Koo Kang, Nanyang Technological University
Hyemin Kim, Monash University
Jungmin Kim, The Hong Kong Polytechnic University
Angie Low, Nanyang Technological University
The authors examine the value impact of independent directors nominated by activists (Activist IDs). Firms appointing Activist IDs experience larger value increases than firms appointing other directors, particularly when Activist IDs have private firm experience and when their nominators remain as shareholders. This value increase persists over a long period and is greater than that of activism events without director appointments. The increase is also higher among firms with greater monitoring needs and entrenched boards. Moreover, the appointments of Activist IDs are greeted more positively by the market, and Activist IDs obtain more favourable shareholder votes and additional future directorships.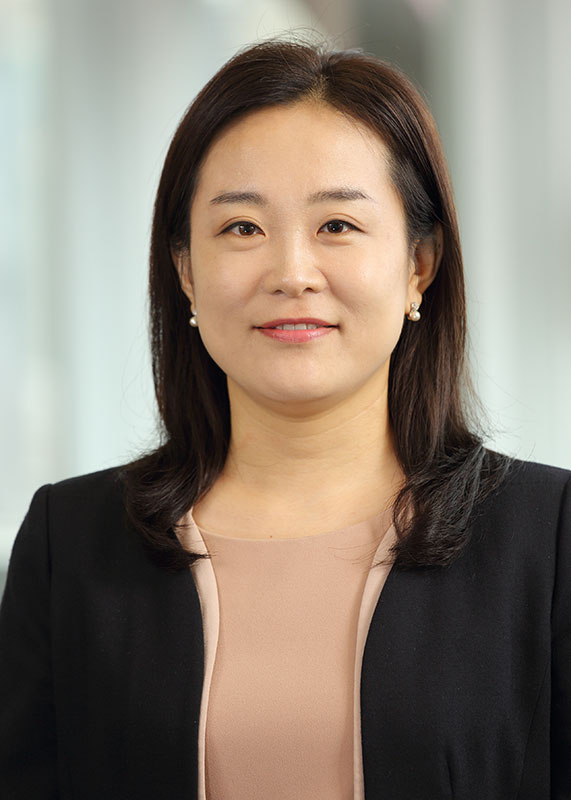 Dr Jungmin Kim