---
PolyU Business School (PBS) is 1st in Asia and 24th in the world for our research performance in the field of Business. That is according to EduRank.org, a new university ranking system that uses a proprietary database with a collection of 44,909,300 scientific publications and 1,237,541,960 citations to rank 14,131 universities across 246 research topics by country, continent, and worldwide. The ranking of business schools covers a number of specialist areas. PBS tops the worldwide list in Logistics/Supply Chain Management and Advertising, and ranks 1st in Asia in Marketing, Operations Research, Management, and Management Information Systems.
PBS's specialist areas in the world's top 50 business schools are: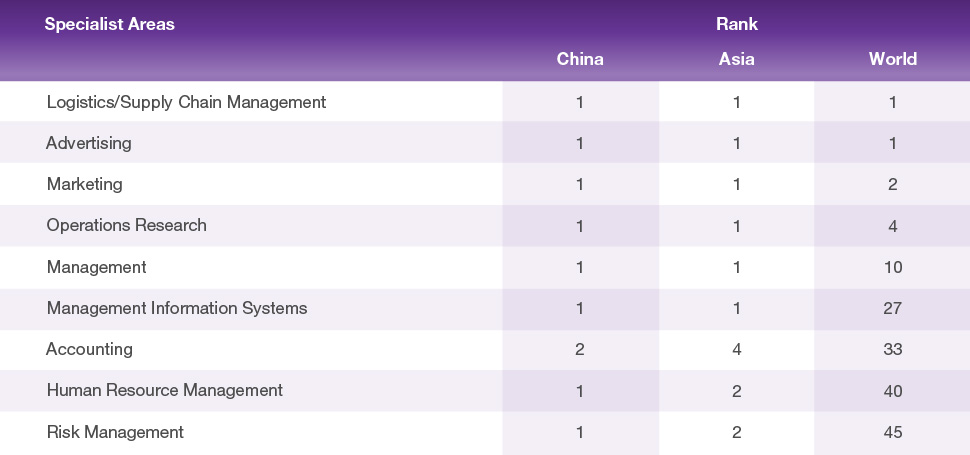 PBS also ranks high in other specialist areas, including Finance (China: 3, Asia: 4, World: 53). For full ranking details, please refer to: https://edurank.org/uni/the-hong-kong-polytechnic-university/rankings/.
---