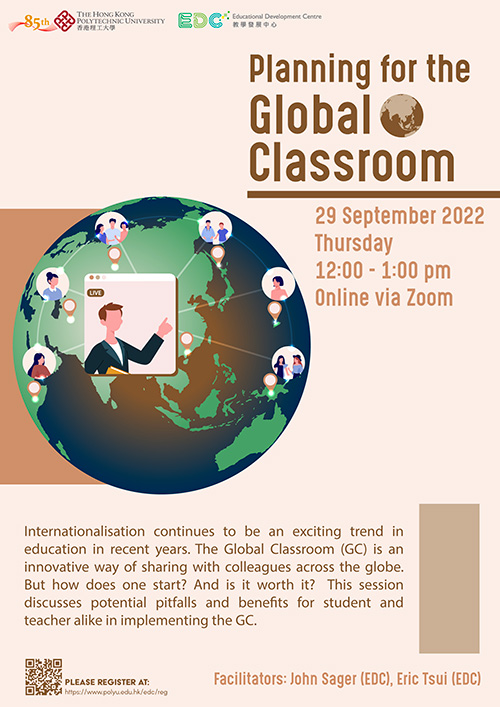 Facilitator: John Sager, EDC
Facilitator: Dr Eric Tsui, EDC
Date: 29 Sep 2022
Time: 12:00 PM - 1:00 PM
Venue: Online-ZOOM
Internationalisation continues to be an exciting trend in education in recent years. The Global Classroom (GC) is an innovative way of sharing with colleagues across the globe. But how does one start? And is it worth it? This session discusses potential pitfalls and benefits for student and teacher alike in implementing the GC.
EDC Coordinator: John Sager