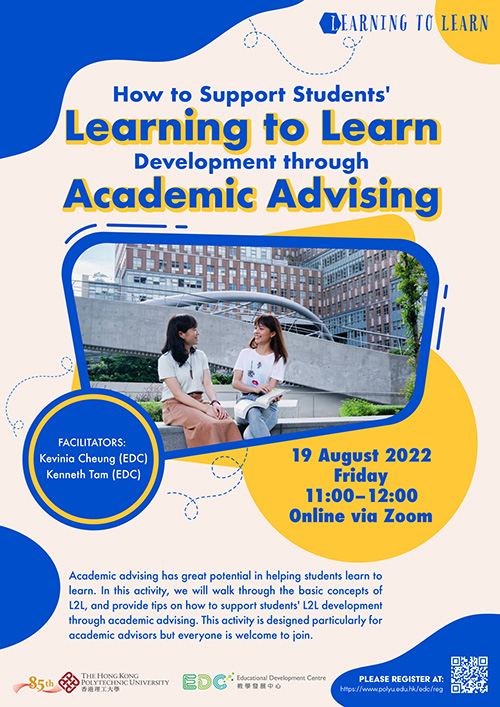 Facilitator: Kevinia Cheung, EDC
Facilitator: Kenneth Tam, EDC
Date: 19 Aug 2022
Time: 11:00 AM - 12:00 PM
Venue: Online-ZOOM

Academic advising has great potential in helping students learn to learn. In this activity, we will walk through the basic concepts of L2L, and provide tips on how to support students' L2L development through academic advising. This activity is designed particularly for academic advisors but everyone is welcome to join. It will be recorded and the recording will be uploaded to the Learning to Learn Website for sharing.



EDC Coordinator: Kevinia Cheung