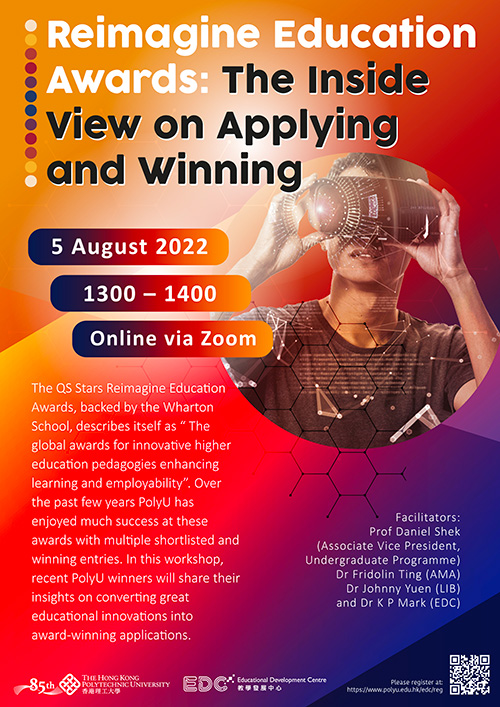 Facilitator: Daniel Shek, Associate Vice President (Undergraduate Programme)
Facilitator: Fridolin Ting, AMA
Facilitator: Johnny Yuen, LIB
Facilitator: Kai Pan Mark, EDC
Date: 05 Aug 2022
Time: 1:00 PM - 2:00 PM
Venue: Online-Zoom


The QS Stars Reimagine Education Awards, backed by the Wharton School, describes itself as "The global awards for innovative higher education pedagogies enhancing learning and employability". Over the past few years PolyU has enjoyed much success at these awards with multiple shortlisted and winning entries. In this workshop, recent PolyU winners will share their insights on converting great educational innovations into award-winning applications.



EDC Coordinator: Kai Pan Mark