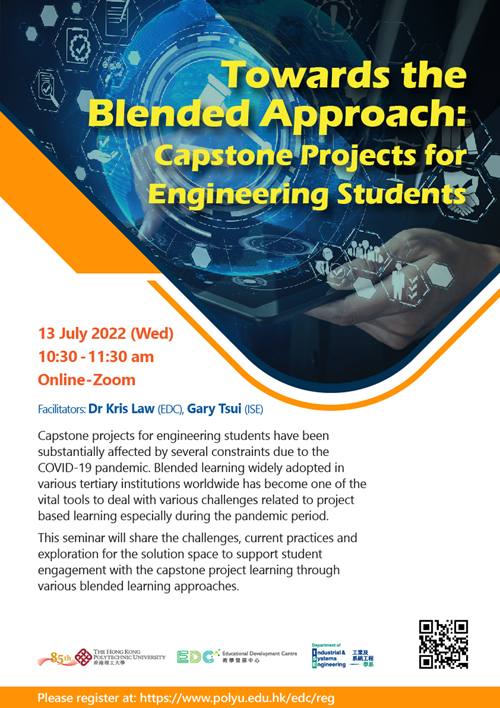 Facilitator: Dr Kris Law, EDC
Facilitator: Gary Tsui, ISE
Date: 13 Jul 2022
Time: 10:30 AM - 11:30 AM
Venue: Online-Zoom
Capstone projects for engineering students have been substantially affected by several constraints due to the COVID-19 pandemic. Blended learning widely adopted in various tertiary institutions worldwide has become one of the vital tools to deal with various challenges related to project based learning especially during the pandemic period.

This seminar will share the challenges, current practices and exploration for the solution space to support student engagement with the capstone project learning through various blended learning approaches.


EDC Coordinator: Kris Law