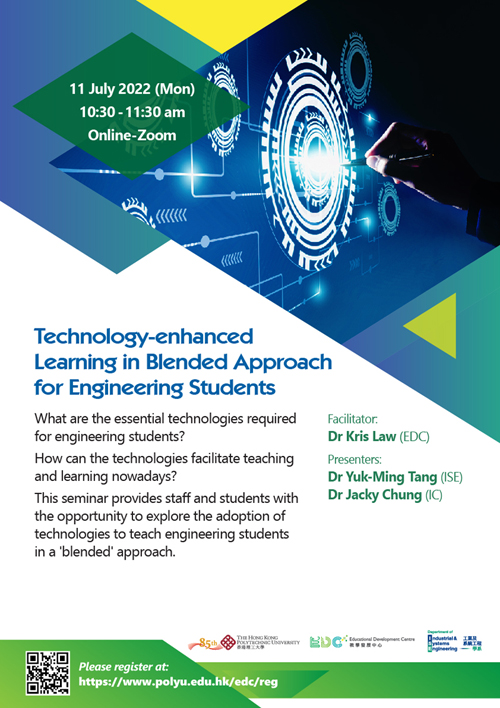 Facilitator: Dr Kris Law, EDC
Presenter: Dr Yuk-Ming Tang, ISE
Presenter: Dr Jacky Chung, IC
Date: 11 Jul 2022
Time: 10:30 AM - 11:30 AM
Venue: Online-Zoom
What are the essential technologies required for engineering students?
How can the technologies facilitate teaching and learning nowadays?
This seminar provides staff and students with the opportunity to explore the adoption of technologies to teach engineering students in a 'blended' approach.


EDC Coordinator: Kris Law