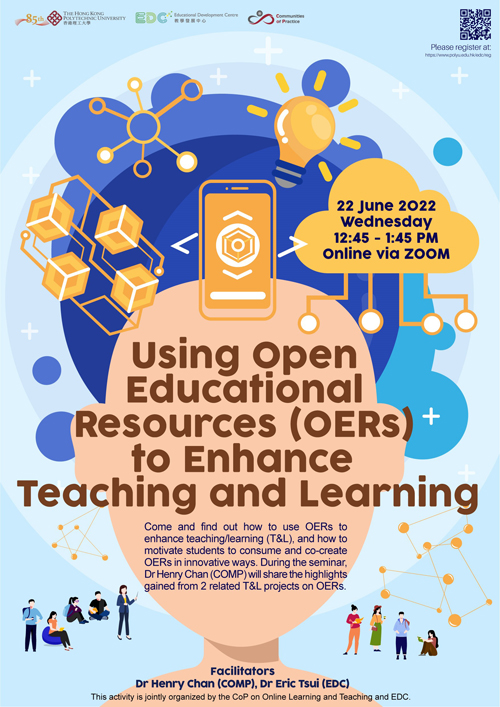 Facilitator: Dr Henry Chan, COMP
Facilitator: Dr Eric Tsui, EDC
Date: 22 Jun 2022
Time: 12:45 PM - 1:45 PM
Venue: Online-ZOOM

Come and find out how to use OERs to enhance teaching/learning (T&L), and how to motivate students to consume and co-create OERs in innovative ways. During the seminar, Dr Henry Chan (COMP) will share the highlights gained from 2 related T&L projects on OERs.

The workshop is jointly organised by the CoP on Online Learning and Teaching and EDC.
EDC Coordinator: Eric Tsui