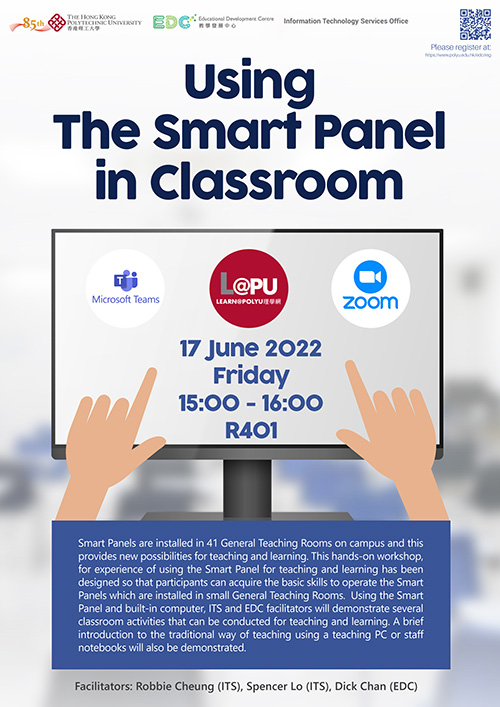 Facilitator: Robbie Cheung, ITS
Facilitator: Spencer Lo, ITS
Facilitator: Dick Chan, EDC
Date: 17 Jun 2022
Time: 3:00 PM - 4:00 PM
Venue: R401

Smart Panels are installed in 41 General Teaching Rooms on campus and this provides new possibilities for teaching and learning. This hands-on workshop, for experience of using the Smart Panel for teaching and learning has been designed so that participants can acquire the basic skills to operate the Smart Panels which are installed in small General Teaching Rooms. Using the Smart Panel and built-in computer, ITS and EDC facilitators will demonstrate several classroom activities that can be conducted for teaching and learning. A brief introduction to the traditional way of teaching using a teaching PC or staff notebooks will also be demonstrated.



EDC Coordinator: Dick Chan