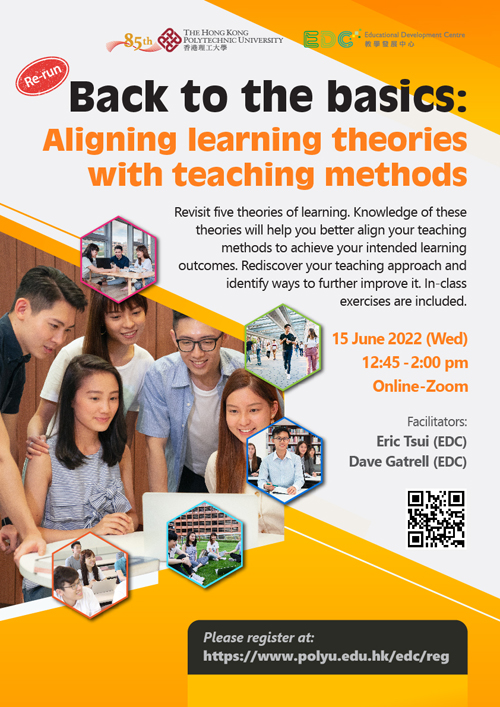 Facilitator: Eric Tsui, EDC
Facilitator: Dave Gatrell, EDC
Date: 15 Jun 2022
Time: 12:45 PM - 2:00 PM
Venue: Online-Zoom
Revisit five theories of learning. Knowledge of these theories will help you better align your teaching methods to achieve your intended learning outcomes. Rediscover your teaching approach and identify ways to further improve it. In-class exercises are included.
EDC Coordinator: Eric Tsui