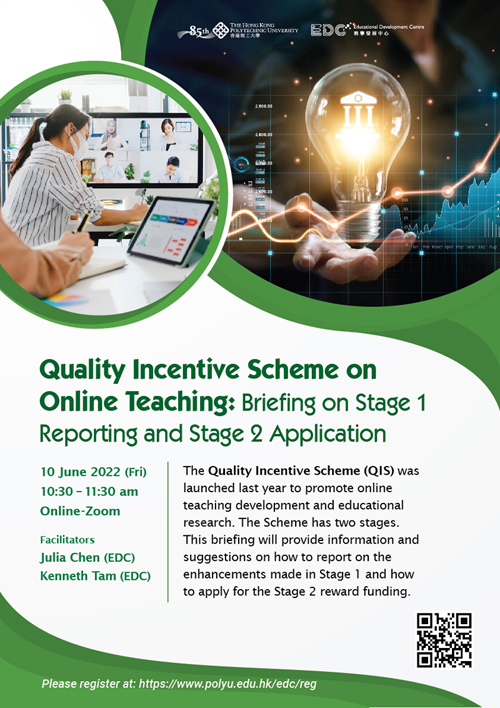 Facilitator: Julia Chen, EDC
Facilitator: Kenneth Tam, EDC
Date: 10 Jun 2022
Time: 10:30 AM - 11:30 AM
Venue: Online - Zoom
The Quality Incentive Scheme (QIS) was launched last year to promote online teaching development and educational research. The Scheme has two stages. This briefing will provide information and suggestions on how to report on the enhancements made in Stage 1 and how to apply for the Stage 2 reward funding.


EDC Coordinator: Julia Chen